Here are just a few highlights of the attractions you should put on your "DO NOT MISS" list. You'll want to return again and again.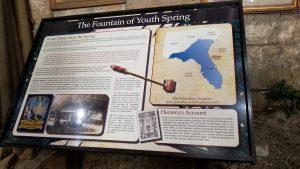 St. AUGUSTINE – Springtime is full of new awakenings and celebrations on Florida's Historic Coast. Throughout the year events and occasions celebrate the city's heritage and culture, and springtime is a great time to celebrate with music, food and outdoor adventures. Dining out on Florida's Historic Coast is a special treat throughout the year. With an ocean in our front yard and miles of productive agricultural lands in our backyard, there is always something fresh and new cooking up. Music events on Florida's Historic Coast are always a big draw here too. One cannot mention St. Augustine without speaking about the exceptional history that can be seen. This year the inaugural St. Augustine History Festival will take place May 11 – 15, and will showcase the history of St. Augustine from the city's beginning 457 years ago to present day through a series of presentations, special exhibits, tours and reenactments.    >Visit St. Augustine

JACKSONVILLE – Designed to resemble an old Ford plant that once stood in Jacksonville, the newly opened Brumos Collection Museum features 35,000 square feet dedicated to more than three dozen rare and historically acclaimed race and collector cars. It also offers meeting spaces, a 22-seat movie theater, a research archive, and a working car shop.
SARASOTA – Marie Selby Botanical Gardens' Downtown Sarasota campus will showcase the legendary pop artist Roy Lichtenstein's screen prints based on Monet's world-famous paintings of water lilies and haystacks. Roy Lichtenstein: Monet's Garden Goes Pop! will occur through June 27, 2021. The gardens are also home to a new butterfly house.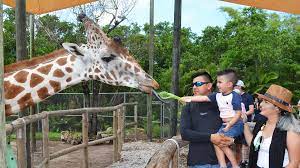 NAPLES – The Naples Zoo will be taking families to new heights with an elevated giraffe feeding experience and exhibit for face-to-face encounters with the world's tallest animal. The new design features an elevated viewing and feeding platform to allow more interaction between guests and the giraffes. >See More at Naple, FL
ORLANDO – The world's first Peppa Pig Theme Park is now open at LEGOLAND Florida Resort. The standalone theme park, crafted with preschoolers in mind, will feature sensory-rich and interactive attractions, themed playscapes, a water play area, live shows and more. At Walt Disney World, the new Lightning McQueen's Racing Academy is a first of its kind show at Disney's Hollywood Studios that puts little ones in the middle of the Disney and Pixar Cars universe. The Disney Junior Play & Dance, also at Disney's Hollywood Studios, is a high-energy musical celebration where families can sing and dance along with Disney Junior characters like Doc McStuffins, Vampirina, Timon and Mickey Mouse. See more at. >Visit Orlando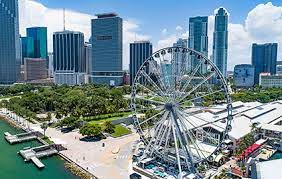 MIAMI – For more fun, SkyViews Miami, the city's newest attraction, offers a Ferris Wheel ride with views over Biscayne Bay in private gondolas. Then, sail under the Bridge of Lions at sunset or look for dolphins along the Intracoastal with Sabrage Charters, which recently made its debut in St. Augustine. Owned and operated by Captain Glen Davis, Jonathan Cordero, and Ian Bartlett, Sabrage is a 63-foot Custom Cooper Catamaran equipped with high-end finishes, spacious decks, and comfortable seating for up to 110 guests.
Panama City Beach – With 27-miles of beaches, two state parks, miles of hiking and biking trails, and 100 public beach access points, it goes without saying that there's a lot to see and do in Panama City Beach. As you explore, you'll find that each area has its own unique flavor and character. >Visit Panama Beach