The Sunshine State is preparing to ring in the New Year with countless new offerings for travelers. From North to South, Gulf Coast to Atlantic Coast, and everywhere in between, new accommodations and attractions are popping up to keep any visit to Florida fresh as ever. Here's a sample of what's happening in 2023, moving south through the state from the panhandle.
PENSACOLA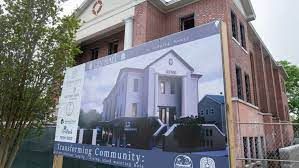 In 2023, Historic Downtown Pensacola will welcome a new boutique property, Lily Hall. Home to the Mount Olive Baptist Church from 1928-1982, the property will transform into a 15-room luxury lodging experience. Additionally, Innisfree Hotels will upgrade several of its Pensacola properties throughout 2023, including the opening of Fairfield Inn Pensacola Beach in April, launching a new lazy river at Hampton Inn Pensacola Beach by the spring, adding new venues to Hilton Pensacola Beach for the spring and creating a new kids splash pad at the Holiday Inn Resort Pensacola Beach.
As far as experiences, Pensacola will also offer world-class Broadway touring performances at the Saenger Theatre in 2023, featuring "Jesus Christ Superstar's" 50th Anniversary Tour, "The Book of Mormon" and "CHICAGO: The Musical." Laguna's new Scenic Zip in Pensacola will be Northwest Florida's longest zip rail, complete with a 389-foot zip rail that has guests feeling the wind in their hair as they zoom around the park from 40 feet above ground. The  Pensacola Air Flight School will offer a discovery flight over Pensacola's iconic sugar-white sand beaches and emerald Gulf Coast waters.
JACKSONVILLE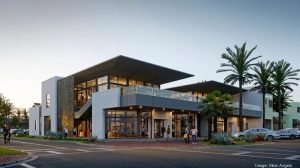 Jacksonville Beach Town Center is the newest hotspot in Jacksonville, set to open in early 2023. The first-of-its-kind regional Mexican restaurant with rooftop dining, Oaxaca Club, will open on the top of the building above stores. Plans for Downtown Jackson's Shipyards Four Seasons includes a 176-room luxury hotel with 25 high-end residences, a 157,000-square-foot office tower and modernized marina. The five-star hotel will include resort amenities, such as a spa, pool and meeting spaces. A $4 million investment in Metropolitan Park will create a 10-acre destination riverfront park slated to be complete by 2025.
By early 2023, visitors can also check out Friendship Fountain in St. Johns River Park, located on the Southbank waterfront. A $6 million transformation will add a botanical garden, themed play park, splash pad, concessions and fountain upgrades. The City of Jacksonville and the Jacksonville Icemen have begun renovations on the Jacksonville Ice and Sportsplex: The Igloo. The revitalized center, to be renamed the Icemen Igloo, will be one of the Southeast's premier ice skating and facilities. Among new amenities, the Igloo will house the new Jacksonville Sports Hall of Fame.
ST. AUGUSTINE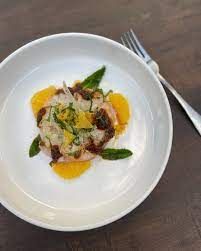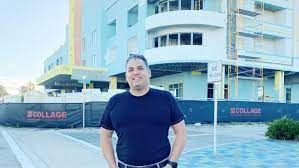 The new Hilton Garden Inn Historic is a short walk from the Old Jail Museum and St. Augustine History Museum, boasting an outdoor pool, fitness room and on-site restaurant. The Hyatt Place Vilano Beach hotel features a classic Florida Vernacular architecture with art deco compliments. This full-service three-story hotel has 120 guest rooms and a rooftop bar where popular St. Augustine Chef Michael Lugo is opening his next great Florida Restaurant in January 2023: Pesca. Getting around has never been more convenient with the new Dolphin Bay Scenic Shuttle, carrying passengers between the Vilano Beach Public Pier and the St. Augustine Municipal Marina while providing sightseeing along the way.
DAYTONA BEACH
The 65th annual DAYTONA 500, NASCAR's biggest and most prestigious event, will kick off NASCAR's 75th anniversary season. It will mark the 42nd straight year since 1982 that The Great American Race has started off NASCAR's season. Fans will again see the NASCAR's Next Gen cars in competition on the 31-degree banking during the Bluegreen Vacations Duel races, kicking off the races in February 2023.
OCALA/MARION COUNTY
The Horse Capital of the World®, Ocala/Marion County is now home to the World Equestrian Center (WEC), the largest equestrian complex in the country with a 248-room hotel, restaurants, shops, arenas and exposition centers that accommodate multiple equine disciplines and events. The Florida Aquatics Swimming & Training is the premier aquatic training and competition venue in the Southeastern United States, with two Olympic competition pools and a dryland fitness center and a daily open swim.
New hotels are popping up to accommodate more guests in the region, like the Avid Hotel, just minutes from downtown Ocala and the  TownePlace Suites® by Marriott. In addition to The Equestrian Hotel, WEC is planning to open a new hotel with 400 rooms and a restaurant by June, 2024.
DAVENPORT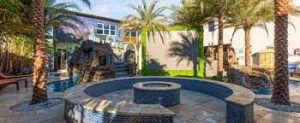 For a unique luxury stay, the new VIP Hollywood Experience home – the first opened in the Fantasy Island quad of vacation rentals – features a bowling alley, a half-court basketball area and a pool with its own lazy river. West Ghana-born real estate investor Emmanuel Mohammed built the property less than an hour from Orlando's theme parks and the LEGOLAND Florida Resort in Winter Haven.
TAMPA
The award-winning Epicurean Hotel will reveal a $21 million expansion project in Tampa during summer 2023, boasting 51 new guestrooms and suites. A new restaurant and rooftop for events will provide even more options for this hub of meetings and culinary travelers.
ST. PETERSBURG
TradeWinds Island Resorts has added 141 guest rooms to its portfolio at the RumFish Beach Resort, along with a new zip line on the beach and a new Mexican restaurant concept at the Island Grand. The expansion also added two pools, a covered spa area and a beachfront bar, which can all be utilized by guests at both TradeWinds properties. The three-story dual-lined Zing Ray Zip is also a first of its kind at St. Pete's Beach.
ST. LUCIE
It's all about new dining in and around St. Lucie. In Historic Downtown Fort Pierce, visitors will discover "the art of socializing" at The Fort Social. A spinoff of the celebrated Fort Steakhouse, The Fort Social may have designed its menu to cater to socializing with burgers and steaks alongside shared plates. Focus on Cuban food at Havana George, run by a husband-and-wife team of retired chefs who blend their cultures by using Peruvian spices, herbs and peppers in Cuban dishes, highlighting the best of both worlds. Nonna's Bistro in Port St. Lucie is a new Italian-American fusion café, serving breakfast and lunch spearheaded by husband-and-wife who use family recipes passed down for generations.
 Expect a range of dishes from chicken vodka parm to chicken bacon ranch hero sandwiches.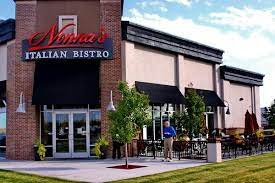 Follow up any meal with dessert at Sugar'd Up Dessert Studio in the Shoppes at Torino in Port St. Lucie. Signature creations include cookies, churros, milkshakes, ice cream sandwiches and more.
DELRAY BEACH
New restaurants are hitting Delray beach at Atlantic Crossing, a walkable hub of culture and social life that extends from downtown Delray Beach. New restaurants include The Hampton Social, serving coastal-inspired food; Le Colonial with Vietnamese fare; and Bounce Sporting Club, offering a high-end sports bar experience.
Delray Beach also celebrates its continued First Friday Art Walk and its Delray Beach Art Trail, featuring more than 130 public art installations and murals. Art & Jazz on the Avenue is yet another event to light up 2023 several times throughout the year while Savor the Avenue is the city's big culinary event in March, hosting Florida's largest dining table. Downtown Delray Beach Restaurant Month 2023 is the eighth edition of this popular event that showcases the culinary prowess of Delray's chefs.
FORT LAUDERDALE
South Florida-based Hoffman's Chocolates is opening Hof's House of Sweets in Downtown Fort Lauderdale. The new concept offers locals and tourists alike a chance to indulge in a living room-style setting to sample donuts, waffles, whoopie pies, milkshakes, artisan chocolate truffles, a rotating menu of innovative ice cream flavors and sundaes.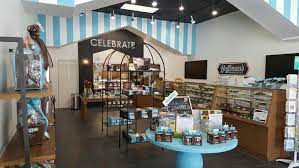 With events and game nights among the offerings, the new concept is much more than just a chocolate shop.
For details on other new accommodations, attractions, and events across the state that will light up the new year, check out https://www.VisitFlorida.com .