From cozy bed and breakfasts to five-star hotels, there's no shortage of variety. Each lodging space on Florida's Historic Coast has its own personality. Once you check out these new properties coming soon, you'll be ready to book your stay.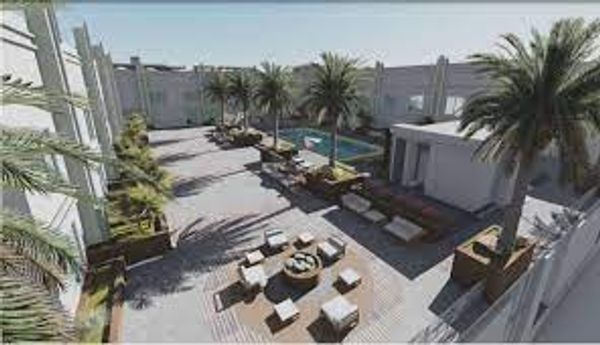 Late this summer, downtown St. Augustine will welcome the new Marriott Tribute Portfolio Hotel. Located along the picturesque San Sebastian River at 5 Prawn Street, this space will offer gorgeous waterfront views and convenient walking access to the downtown area. Tribute Portfolio is a family of small, independent boutique hotels featuring a striking design, remarkable artwork, and an indie spirit. Guests will truly feel transported to another world.
The newly constructed Comfort Suites St. Augustine Historic District is a fresh, new hotel that's just where you want to be. Situated on the edge of the Historic District, Comfort Suites is centrally located, whether heading downtown, hitting up the artsy small business district, or spending a day on Vilano Beach. It features modern amenities, a free hot breakfast with hearty and healthy options, a fitness center, and an outdoor pool. It's a great choice for active families.
Another newcomer to the downtown area is Hilton Garden Inn St. Augustine Historic District, just a short walk from the Old Jail Museum and St. Augustine History Museum and about a mile from the Castillo de San Marcos National Monument. Featuring 89 rooms, an outdoor pool, fitness room, and on-site restaurant called The Garden Grille, this new lodging option is located on US 1 right across from the San Sebastian River.
Exciting activities and experiences
Science and biology meet sailing in the newest offering from St. Augustine Sailing. Sail Science Adventures offers guests a chance to set sail with resident professor Dr. Dale Edgar and learn about various topics, including local wildlife, geology, and history. Each excursion is two hours long, and guests will set sail on one of St. Augustine Sailing's luxury sailing yachts. Private and shared excursions are available as well. Sails depart daily from the Camachee Cove Yacht Harbor marina, at the base of the Vilano Bridge.
St. Augustine Sailing's Women on the Water workshops are an ideal space for women of all ages who want to expand their knowledge of sailing. Each workshop spans one month, with participants meeting each Saturday. Two female instructors will tackle one topic per month. July focuses on Dinghies, August is Women on Deck, September will cover Life on Board, and October is about the Galley. All classes are designed to be stand-alone – attend one or all.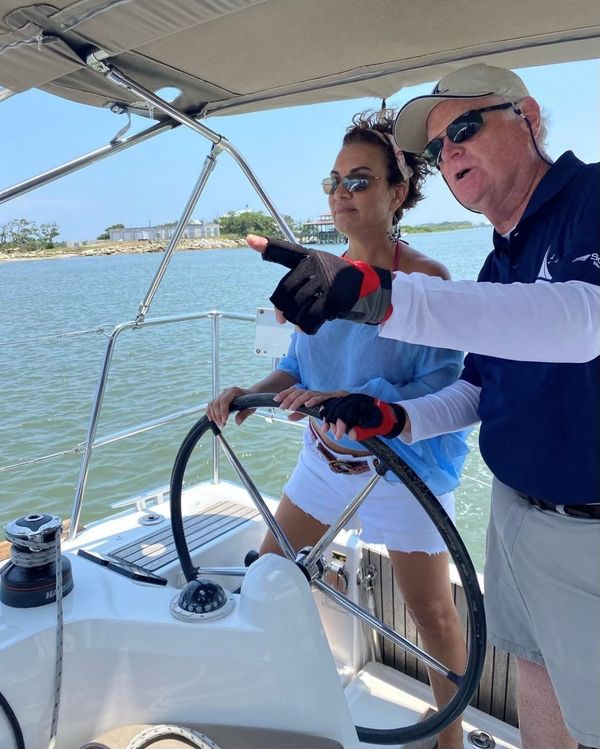 St. Augustine's Red Boat Tours and Adventure Boat Tours have teamed up to offer a way to get downtown without having to drive through downtown. Their water shuttle departs daily from the Vilano Beach Pier to the St. Augustine Municipal Marine, with the first shuttle leaving Vilano at 8:30am and the last departing downtown at 9:30pm. Both docks are within walking distance of many restaurants and attractions. Red Boat Tours is also welcoming a new boat to the fleet. The Pellicano is joining the family later this month.
The Colonial Quarter in downtown historic St. Augustine recently welcomed an exciting new landmark to their collection. The Gallegos House is a free historic home exhibit that tells the story of historic preservation and colonial life in St. Augustine. The structure was originally built in 1720, and it was later owned by a man named Juan Garcia Martinez Gallegos, the museum's namesake. It is the only house in St. Augustine built of tabby, a concrete-like material made from oyster shells, sand, and lime. The Colonial Quarter is open daily, from 10am to 5pm.
The Concert Series at The Colonial Oak Music Park continues through the summer and into the fall. These free concerts feature local musicians and improv actors at an exceptional music venue. Music acts range from country, rock, pop, and dance. Improv shows rely heavily on audience participation, so come ready with some ideas. Tucked away on St. George Street, The Colonial Oak Music Park features towering oaks and plenty of space to dance or relax. Food and beverage from the adjacent St. Augustine Seafood Company is available during all events. Concerts are free and offered weekly, from Thursday through Sunday.
The Lincolnville Museum and Cultural Center is an African American museum dedicated to preserving, promoting, and perpetuating over 450 years of the African American story through the arts, educational programs, lectures, live performances, and exhibits. Current exhibits include Lincolnville Lifeways, an intimate exposé of the life and times of Lincolnville in the early 20th century; Defenders, which follows the journey of enslaved West Africans across the Atlantic, throughout the Colonial period, to Florida; Women Who Made a Difference, which explores the lives of local icons Barbara Vickers, Kat Twine, Debby McDade, Janie Young Price, and Mildred Larkins; and Civil Rights History, the movement in St. Augustine and how it impacted the Civil Rights Act of 1964. Open Tuesday through Saturday.
The Ximenez-Fatio House offers a new museum program, the Everyday Life Tour. The tour takes visitors through the house's history, illuminating life in each decade. Beginning in 1798 with the Second Spanish Period, travel through time all the way up to the 1960s and meet the woman who turned the house into a boarding home for visitors, embracing the new economic wave of tourism. The tour is available Monday through Saturday.
The Ximenez-Fatio House is also the new home to the 2023 St. Augustine Book Festival. The festival will feature literary events every Saturday in September 2-16 that include historic house tours, author meet and greets, author presentations, book signings, and more.
St. Augustine Beach has a new art studio dedicated to bringing creative opportunity to the community. The Art House opened its doors in June and welcomed artists of all ages and abilities. They offer studio space for creatives as well as classes for kids to adults in various mediums, including clay, watercolor, drawing, sewing, and more. Open Tuesday through Sunday, The Art House also has a party rental space, monthly memberships, and mobile services.
Another new local art spot is Ovico Gallery, which is located at N. 5th Street in St. Augustine and offers contemporary masterpieces by African artists. Established by Ugochi Nwoga, co-owner and curator, and Chike Onuorah, co-owner and lead artist, Ovico Gallery represents the passion and excellence of human creativity with a wide array of art from Nigeria and beyond. The gallery also hosts special events throughout the year celebrating black culture and history. Ovico Gallery is open Monday through Friday from 11am to 7pm by appointment only.
Beds? Check. Activities? Check. That must mean it's time to eat. With an already stellar epicurean landscape, Florida's Historic Coast is excited to welcome an amazing array of new fine dining establishments.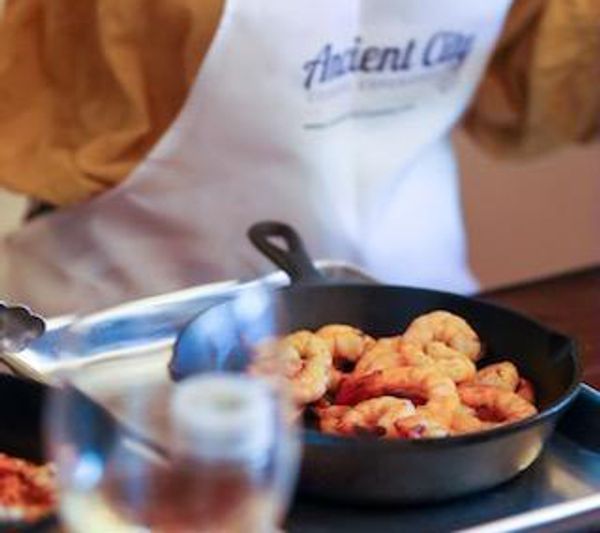 The Sawgrass Marriott Golf Resort & Spa in Ponte Vedra Beach welcomed a one-of-a-kind dining space in late June – the 1912 Ocean Bar & Rooftop. As the name suggests, 1912 boasts a large rooftop space where guests can enjoy views of the deep blue waters of the Atlantic. The indoor dining room is just as magnificent, thanks to the floor-to-ceiling windows. The menu, created by Sawgrass Marriott Executive Chef Edgar Maldonado, features fresh seafood, small-bite options, craft cocktails, and fine wines. The restaurant occupies the second and third floors of an all-new dining venue at the resort's private Cabana Beach Club and serves as the crowning jewel in the Club's transformation. Open daily for dinner and drinks.
Ancient City Brunch Bar, known for their unique individually created brunch boards has expanded its offering to include a series of chef and cooking demonstrations called the Ancient City Cooking Experiences. Scheduled for select Thursday and Saturday evenings throughout the year, the cooking experiences provide cooking instruction by local chefs and culinary experts to demonstrate some of the best loved flavors of the region using local inspired recipes and  ingredients that represent the culinary traditions of Florida's Historic Coast.  The experiences are also available by appointment for small groups of 8-14.
St. Augustine chef Ellie Schultze is bringing elevated comfort food to the shores of Vilano Beach with the Vilano Main Street Diner. The menu is an eclectic spin on traditional diner fare. Flavored by techniques Chef Ellie gathered on her worldwide travels, the menu offers a little bit of everything and more, with breakfast, lunch, scratch-made sweets, hand-crafted beverages, and locally roasted coffees. Opening this fall, the Vilano Main Street Diner shares space with the Holiday Inn Express on Vilano Beach. It will open seven days a week for breakfast and lunch.
The Kenwood Inn welcomed a new café concept to their long-standing bed and breakfast. Hayley Pyuen and Chef Adam Krusenklas opened Café Limonada on June 2 with a crave-able menu featuring tapas, main dishes, and specials inspired by local ingredients and recipes. Open evenings, they also offer a Sunday brunch with a mimosa-fixings bar. They serve up creative and delightful mock-tails but welcome guests to bring their own bottle of wine, champagne, or beer.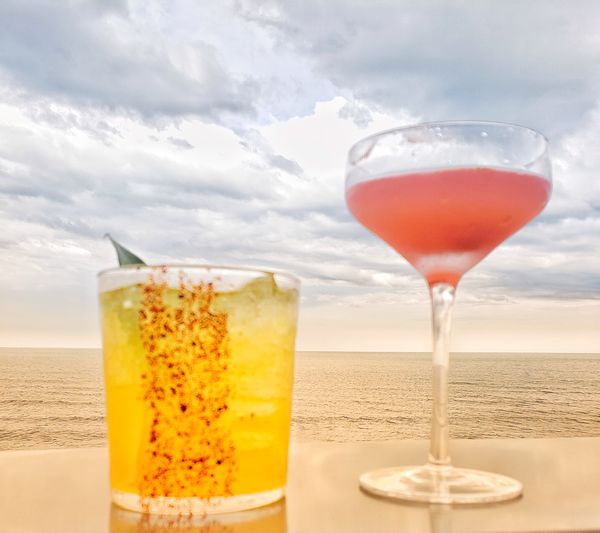 Boat Drinks, a fun and playful restaurant already established in St. Augustine, has a new location on the horizon! Featuring tropical drinks, fresh oysters, and top-notch Creole-Caribbean cuisine with an old-school Florida flare, the owners recently secured a large space at 123 San Marco Avenue, offering more room and parking. The new location is being renovated with an opening planned in 2024, but hungry guests can still visit the original location at 56 St. George St. Thursday through Tuesday for lunch on the weekends, dinner, and drinks.
Getting around St. Augustine just got a little easier. The City of St. Augustine recently launched the STAR Circulator, providing free transport around the downtown core.  The circulator service departs the Visitor Information Center and Historic Downtown Parking Facility every 15 minutes then makes its way along Avenida Menendez, with stops near Cuna St. and at Cathedral Place, midblock between St. George and Cordova Streets. This free shuttle is intended to enhance connectivity, ease traffic congestion, and provide a convenient mode of transportation for the downtown workforce, residents, and visitors.
Getting to the Historic Coast has never been easier with two new flight options for Northeast Florida. Avelo Airlines has landed in Daytona Beach at the DAB International Airport with budget-friendly flights direct from New Haven, Connecticut. Non-stop service to other mid-Atlantic destinations is in the works and should be released in the fall. Avelo is a Houston, Texas-based passenger carrier with seven destinations in Florida and 43 overall.
Breeze Airways can now call Jacksonville International Airport home. In May, Breeze began offering nonstop service to seven cities: Columbus, Ohio; Hartford, Connecticut; Las Vegas, Nevada; New Orleans, Louisiana; Providence, Rhode Island; and Norfolk and Richmond, Virginia. Based out of Utah, Breeze shares a founder with JetBlue. Their goal is to offer direct flights to locations not currently being serviced by other carriers.