Kayaking
Paddle Boarding
Fishing Tours
Adventure guides at Paddle Naples take tourists to the best locations for spotting wildlife, from joining playful pods of dolphins to catching glimpses of manatees beneath the waves.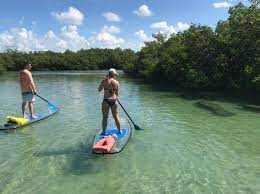 The region where the business operates, from Naples to Fort Meyers, is teeming with sea creatures and intriguing birdlife, including pelicans, osprey, herons, and egrets, for those seeking an active tour to search for.
Experienced adventurers that want to explore the local area by water alone have that option too, thanks to the flexible services offered by Paddle Naples.