Compass by Margaritaville, a brand-new concept in the USA, opened their first property on Anna Maria Sound in July 2020. Offering casual luxury surroundings, stylish guest rooms, a pool, a cocktail bar and stunning views across the water, this is a perfect pit stop for those looking for comfort and style, nestled perfectly in between the beaches and downtown Bradenton.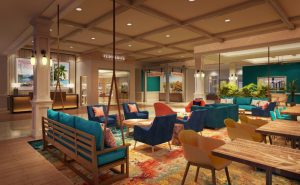 Two stylish new restaurants have recently opened their doors on Longboat Key; with Shore having opened in late 2019 offering an upscale and sophisticated feel right on the water, and Whitney's having opened early 2020 offering a more laid-back atmosphere with trendy décor and live music nights.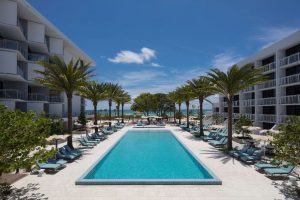 To add a touch of class to any trip, the first luxury beach set up company opened on Anna Maria Island in the autumn of 2020. Beach Suites takes the hassle out of the holiday by having cabanas, tables, games and more all set up right on the beach. Perfect for friends get togethers, multi-generation families or romantic beach break.
The Anna Maria City Pier is back open after almost a three-year closure. The old-style wooden pier has been given a stylish revamp with floor-level lighting and at the end of the pier, a tasty fish restaurant awaits, as well as the perfect spot to reel in a catch.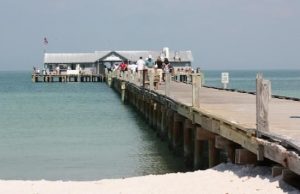 The Bishop Museum of Science and Nature in downtown Bradenton celebrates its 75th anniversary this year with the Year of Light, exploring how visible light shapes our world and how harnessing invisible energy expands our scientific understanding of the cosmos.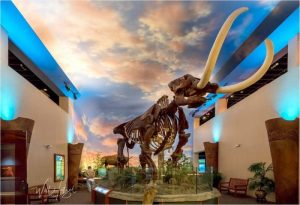 Bradenton Area and Anna Maria Island is focused on sustainability and efforts to reduce carbon footprint and the impact of exponential tourism.
Ed Chiles, a local business owner, is prominent proponent for several important sustainability initiatives including All Clams on Deck. Ed's portfolio includes three local restaurants and two farms, one of which is an underwater farm, from which he sources fresh produce including seafood, for his restaurants.
All Clams on Deck is a Gulf Coast restoration initiative focused on restoring seagrass and high-density clam sites and oyster beds to conserve the health of the eco system and water quality around Bradenton and Anna Maria Island and the surrounding coastline.
Ed pioneered the initiative to restore Pine Avenue, the mile-long main street at the heart of Anna Maria Island, retro-fitting it to achieve Platinum status, the highest green standard you can achieve in the US, leading Pine Avenue to become known as the 'greenest little main street in America'.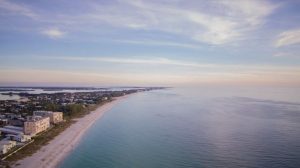 Love It Like a Local is a continuous, evergreen campaign to educate tourists on how to visit the area responsibly, giving consideration to protecting the sea and coastline, the natural habitats of sea turtles and other creatures, use of multi-modal transport, recycling etc. Tourists are also encouraged to take local classes, such as arts and crafts which help them to experience life in the local community during their visit, learn about the local inhabitants (both human and animal) and feed back into the local economy.
For more information, visit bradentongulfislands.com