1. SILVER SPRINGS STATE PARK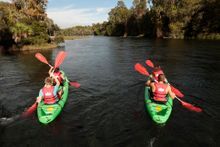 The site of the most famous spring in the Ocala/Marion County (and possibly the state), Silver Springs State Park is literally one of Florida's most beautiful places. One of the largest artesian springs ever discovered, Silver Springs isn't just beautiful to look at. It's fun to enjoy, too, thanks to kayak and canoe rentals.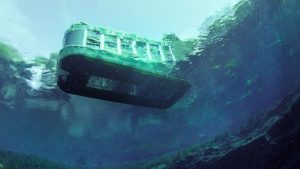 However, what Silver Springs is best known for is their famous Glass-Bottom Boats. Make sure to get on board and take a guided cruise on the crystal-clear waters, where you can see fish, manatees, sunken boats and more.
Did you know that there are dozens of beautiful parks around Ocala / Marion county? To learn more about them, click here!
2. OCALA NATIONAL FOREST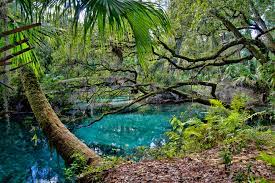 Love nature and adventure? Then you'll love the Ocala National Forest. The second-largest national forest in Florida, Ocala National Forest covers 130,447 acres and includes over 80 square miles of recreational waterways and springs to explore. Some of the most beautiful springs in the area include Silver Glen Springs, Juniper Springs and Salt Springs and all make for a fun way to cool off in the Florida sunshine. Hike or bike the trails and be on the lookout for the wonderful wildlife and birds that call the forest home.
3. HORSE FARM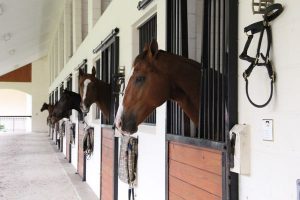 Did you know that Ocala/Marion County is known as the Horse Capital of the World®? One of the reasons why is that we're one of only four major thoroughbred centers in the world and have a variety and diversity of horses that is internationally unparalleled. With more than 1,200 thoroughbred horse farms in the area, we have produced 45 national champions, 6 Kentucky Derby winners, 20 Breeders' Cup champions and 6 Horses of the Year. In other words, it's a mecca for fans of everything equestrian!
You don't have to be satisfied with just watching (or petting) the horses, though. Make an appointment to go on a horseback ride, be part of a feeding or enjoy a carriage ride. A visit to the horse farms in Ocala/Marion County is a moving experience you'll never forget.
4. THE APPLETON MUSEUM OF ART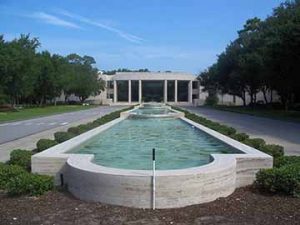 With multiple exhibits from different continents and time periods, The Appleton Museum of Art is like walking through a history book. Examine stunning paintings, sculptures, artifacts and more. Take an art class to develop your skills. Don't forget to peruse their incredible selection of books, jewelry and décor at the gift shop. No matter what your interests, there's something for everyone at The Appleton Museum of Art. If you are all about the arts, Ocala/Marion County offers many more ways to discover the destination's unique arts and culture scene, including murals, additional museums and galleries and an outdoor art park featuring larger-than-life sculptures.
5. FORT KING NATIONAL HISTORIC LANDMARK
Step back in time and explore the wooden wonder of Fort King. Originally built in 1827, King Fort was abandoned, burned down, rebuilt for the Second Seminole War and today has been designated as a National Historic Landmar. Here you can enjoy the park, a visitor's center with a library and historic artifacts and an interpretive trail. It stretches from the Fort to the Seep Spring and into a lush ravine, and it's the perfect way to make history come to life!
6. ZIP LINE
Tap into your adventurous spirit with a visit to the Canyons Zip Line and Adventure Park! Zip line through lime rock canyons over a stunning lake and soar through shaded canopies. Various tour lengths are available to fit whatever vacation schedule you have, but it is easy to spend the whole day at the park as you can also go horseback riding, gem mining, kayaking and more!
7. OCALA HISTORIC DOWNTOWN SQUARE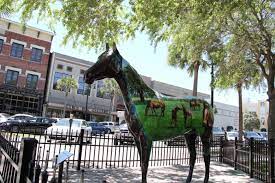 Ocala was the very first town in Marion County in the early 1840s, and since then has grown substantially. However, you can still see pieces of its past in the historic buildings in the Ocala Historic Downtown Square. Come for a stroll among the eclectic boutiques, restaurants, galleries and more. Join us for the Ocala Downtown Market every Friday and Saturday for fresh produce, flowers, crafts and food, or stop by in the evening on the First Friday of the Month (September – March) for the First Friday Art Walk.
8. RAINBOW SPRINGS STATE PARK AND KP HOLE PARK
At Rainbow Springs State Park, you'll have a really "cool" time, in more ways than one! The springs remain at a refreshing 72°F year-round, meaning it's always the perfect time and temperature to go swimming, snorkeling, diving, tubing and paddling. Not interested in splashing around? Check out the beautiful gardens, playgrounds, interpretive exhibits and concessions.
There's nothing like tubing the day away at KP Hole. Since 1953, KP Hole Park has been a year-round family destination. Spring-fed from the Rainbow River, the crystal-clear water is also always 72°F. The summer hours are from 8am-8pm, while winter hours are from 8am-5pm. Whichever season you visit, you're sure to have an amazing day lazing about in the cool waters.
9. WORLD EQUESTRIAN CENTER
While it is the newest must-see in the destination, the World Equestrian Center is by no means the smallest. Known by locals as WEC, the World Equestrian Center is the largest equestrian facility in the United States and offers a day full of fun even for those who are unfamiliar with horses. There is a luxury hotel, The Equestrian, multiple restaurants, a pub, sweet shops, shopping (including a toy story), horse and dog shows, and more!
10. AGRI-TOUR ON A U-PICK FARM
Have you ever picked a fresh blueberry straight from the bush or a juicy orange right from the tree? Visit the U-Pick Farms in Ocala/Marion County for this unique pleasure! At our U-Pick farms, visitors can get a behind-the-scenes look at organic Florida farms and even take home some tasty souvenirs to remember the experience.
Use these ten suggestions as a basis for your next visit, but be sure to explore the many other things we have to offer. From natural experiences to cultural hotspots and more, you'll have a truly wild time when you visit Ocala/Marion County.