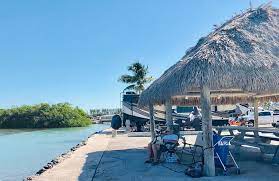 LONG KEY – The perfect destination for anyone looking to do a little more than just lounge at the pool (though the resort does have a very nice pool). With an adjoining marina just steps away, guests can enjoy a wide range of water activates, from fishing and kayaking to snorkeling and stand up paddle boarding. Only a short drive from Long Key State Park, the Dolphin Research Center and Bud 'N' Mary's world famous fishing marina, Fiesta Key is perfect for whatever spring break adventure you have in mind.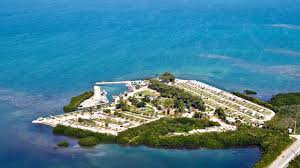 Discover the lush greenery and tropical feel of our spacious 28-acre resort located on an island all our own. We are surrounded by incredible Gulf of Mexico ocean views, have an on-site marina, and plenty of areas where you can relax and enjoy the sunset.
Hook up your RV, check into one of our rentals or pitch a tent! We offer full amenities, and fun vacation activities to keep you busy throughout your stay.
Look What's New at Fiesta Key
Resurfaced Swimming Pool and Spa
Newly Renovated Clubhouse Activities Room: new tile floors, walls, ceilings and a new ping pong table
Newly Renovated Buildings: new roofs and fresh paint
Updated Landscaping
New Management at full service restaurant, The Lobster Crawl
New Camera Security System
Coming Soon
New Playground and Resurfaced Basketball Court
Renovated Marina Docks with New Gas Pump: Rec 90 gas
Visit our website CLICK HERE