Article and Photos Submitted
By Jamie Ye / Global Editor
Warm Weather
Over the course of the year, the temperature typically varies from 61°F to 89°F. people here wear shorts all year long. Be smart to avoid visiting during the Hurricane season which is Jun 1st till End of Nov. Best timing to visit here will from Dec till May each year.
Great Location
Miami is just 30 miles away while West Palm Beach is 46 miles away. Key West is 189 Miles away. You can easily extend your trip from Fort Lauderdale to any of the lovely tour Destinations you love.
Beaches
Greater Fort Lauderdale has 24 miles of gold sand beaches. There are plenties Bar and Restaurants for you to enjoy. Don't miss to visit he Famous " Elbo Room" which is located at the popular corner of Las Olas Boulevard and A1A.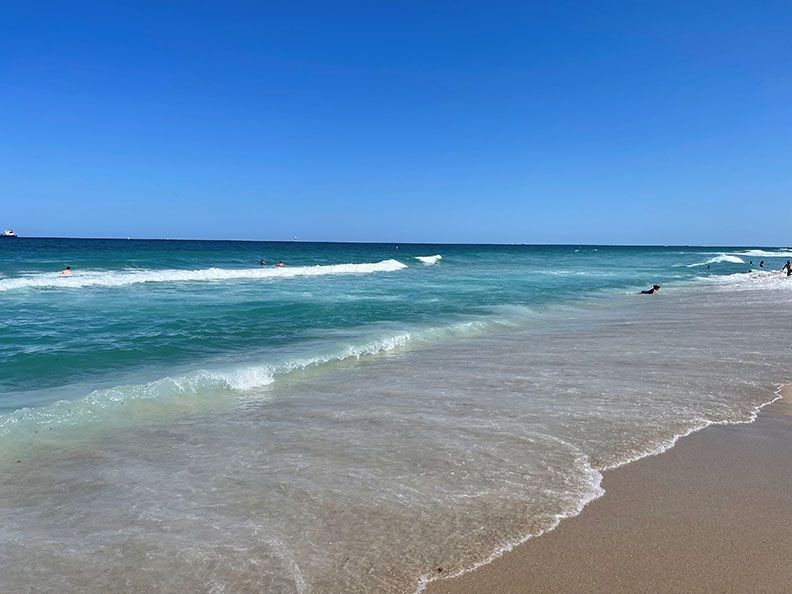 Water Activities
Carrie B Venice of America Fort Lauderdale Sightseeing Tours -The Carrie B runs three daily narrated sightseeing cruises of Fort Lauderdale, departing year-round from downtown Ft Lauderdale's New River Docks.
TIKI Cruise Private Party Experience – Enjoy a cruise along Fort Lauderdale's renowned New River on a one-of-a-kind floating tiki bar! Cruisin' Tikis offer a variety of cruises including 1.5, 2, 3, & 4 hour, and custom and sunset charters. Multiple boats are available to meet large functions too. Cruises normally depart from The Historic Downtowner. Also able to depart and return to special locations at passengers' request as well!
Water Taxi, All day pass – One of the best ways to explore our city is from the water, more specifically, from a Water Taxi. The Water Taxi is far more than just a boat ride. Captains and Crew are well versed on the city and the many attractions that can be viewed from the water. As such, they provide a narrated excursion that includes historical information as well as fun and interesting information about the many Mansions and Mega Yachts that line the waterways.
Jungle Queen River Boat – Jungle Queen Riverboat has been sailing the waterways of Fort Lauderdale since 1935, that is over 80 years of expertise! The experience really shines when it comes to treating guests, navigating the sometimes tight river ways, and providing an entertaining atmosphere.
Champagne Sunset Cruise –  This is one of Fort Lauderdale's finest highlights upon a comfortable catamaran cruise as you sail out to the Atlantic Ocean. Sit back and relax while you enjoy the gorgeous views and sip on a complimentary champagne toast.  This sightseeing cruise offers the most upscale service provided by friendly crew members.
Las Olas Paddle Boards, Boats & Kayaks – Rentals, Tours & Sales. Open daily year round. The right equipment is available for everyone in your group.
Scuba Diving – Greater Fort Lauderdale is the only place in the continental USA where you can snorkel and dive on a living coral reef straight off the beach. Ocean temperature ranges from 72 degrees in the winter to 80 degrees in the summer.
Happy Hour Bar Tour
In Las Olas , There are more than 30 bars/ Restaurants offer Happy hour. It all depends, some starts at 3pm some starts at 4pm. it normally ends at 6pm /7pm Please do check before you go. if you plan it well ,you can check at least multiple different bars for happy hour in the same day. Lots of fun to do with your friends. Food and drinks are much cheaper than a Proper meal. Here are some Happy hour bars worthy to try:
Fogo De Chao/ Eddie V/ Big city Tavern/ Red Door/ El Camino/American Social/ YOLO/The Wharf/Louie Bossi/ The Boat house…. not to mention Bachelorette Parties almost every weekend.
River Walk
Riverwalk includes 10 parks along both sides of its banks.It is about a mile long great for a run or a stroll with a pet. Riverwalk starts at the Riverside Hotel on the Northside of the river and goes The Historic Stranahan House Museum was built in 1901 which is The oldest house/museum of Fort Lauderdale. It continues all the way up the river to Cooley's landing park on the Northside, crossing over to the southside via 7th Ave Bridge "Ave of the Arts Bridge." It is a little cut off at the moment from SW 5th/4th ave until SW First ave where it resumes before SW 1st Ave and the historic Downtowner. It then continues along the south bank of the river all the way to Smoker Park.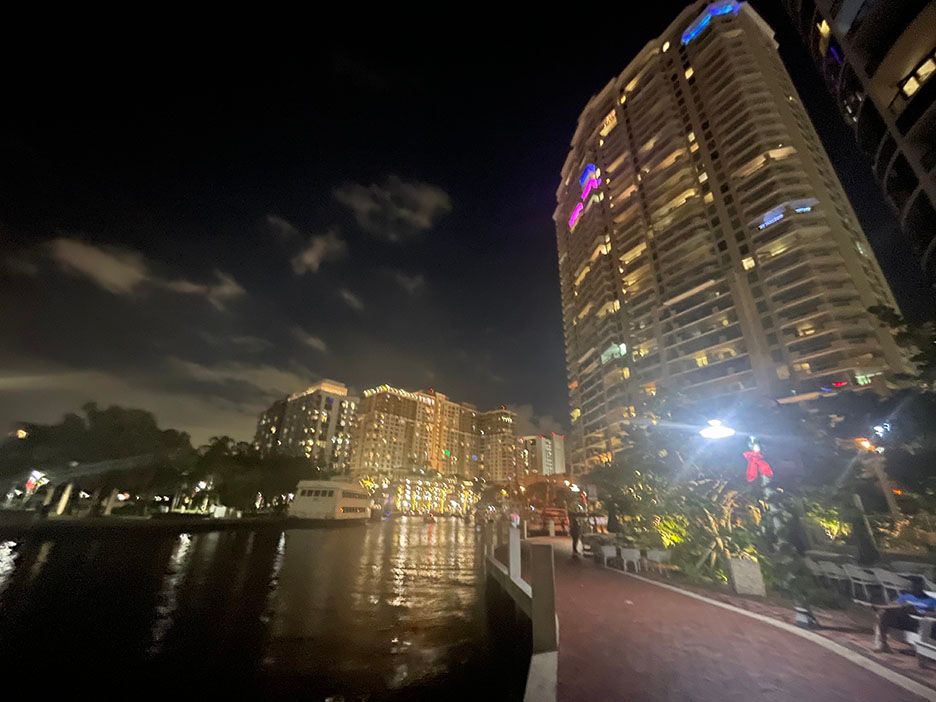 City Events
In early January, the week-long Visit Lauderdale Food & Wine Festival places the county's top and emerging chefs and restaurateurs on prime display through poolside BBQs, bar competitions, and grand tastings at the beach. And if you're visiting in the spring, downtown Fort Lauderdale turns into a four-block street fair helmed by the city's best chefs and restaurants during the Las Olas Wine & Food Festival. In addition to eating your way around town, you can also sample a selection of more than 100 wines from international wineries while dancing to live music and DJs. https://www.visitlauderdale.com/events/
Stone Crab Season
Stone crabs are legal to harvest from October 15 through May 1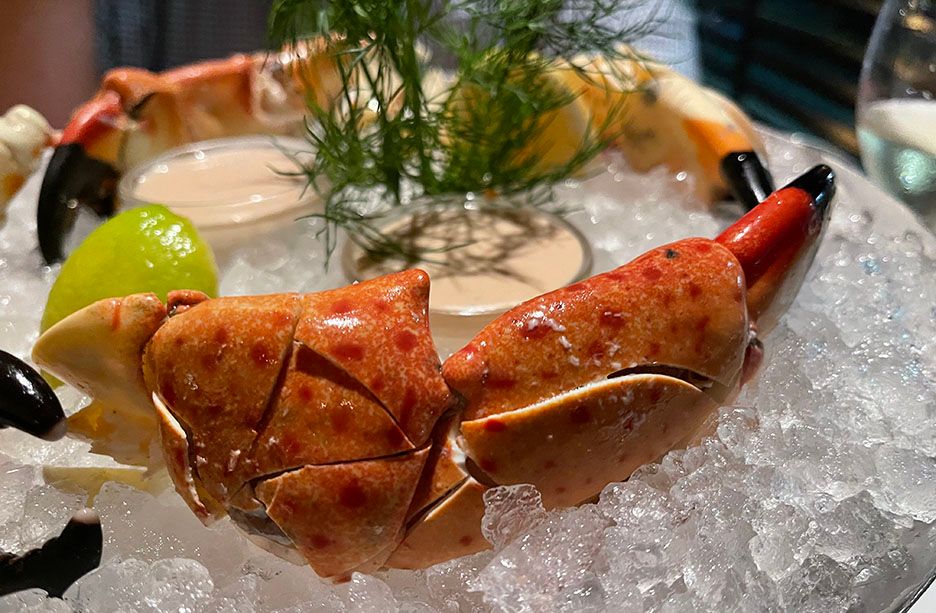 Restaurants
1.Lobster Grill sea Grill
2.Fine Dining – Eddie V
3.Cafe Martorano – Italian
4.Romantic Dining – Holly Blue
5.Casa D'Angelo Ristorante
6..Rainbow Palace – Asian
Accommodations
1. Four Seasons Luxury Hotel on the beach
2. AC Hotel Fort Lauderdale Beach
3. Ocean sky Hotel & Resorts (Beach front)
4. Ritz Carlton Hotel
5. Conrad Hotel Fort Lauderdale Beach
https://www.visitlauderdale.com/