Pensacola's history is now more immersive than ever before. In late 2022, Pensacola celebrated its 462nd birthday with the launch of the America's First Settlement Trail. Nicknamed the "A1S Trail," the purpose of the free three-mile pedestrian trail is to celebrate and educate visitors and residents alike on the destinations' rich history, allowing walkers the opportunity to see and experience a series of stops throughout Historic Downtown Pensacola. To download a PDF of the Trail map, click here.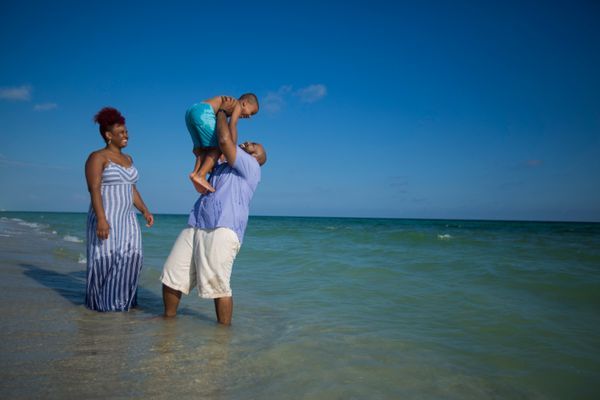 Plaza de Luna, located in Historic Downtown Pensacola on the destination's iconic Palafox Street, recently reopened to the public and is excited to welcome more guests in the upcoming year. Nearby, the East Garden District in Historic Downtown Pensacola is envisioned to feature all-new restaurants, retail and residences, a brewery, hotel and rooftop bar, and a beautifully landscaped urban plaza – with openings scheduled very soon. Expected to open in late 2023/early 2024, Belmont Hall – part food hall, part market, part venue and part events space – will be home to global eats, featuring 10 local food vendors serving a wide variety of cuisines and beverages.
Already begun, the iconic Mardi Gras celebration has returned to Downtown Pensacola, as the largest street party to feature live music, food and drinks and free public access to the vibrantly decorated Mardi Gras floats, making it the must-attend event of the season.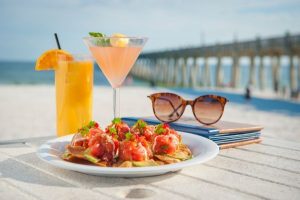 Come February, visitors can experience the most extravagant parade of the season with the Pensacola Grand Mardi Gras Parade beginning on Palafox and Garden St. But the celebrations don't stop there, as the Krewe of Wrecks continue with their 2023 Mardi Gras Parade on Pensacola Beach Feb. 3, followed by the Krewe of Lafitte's Illuminated Parade on Feb. 17– featuring 12 hand-built pirate-themed floats for a night full of beads, stuffed animals, moon pies and more.
Returning in 2023, Pensacola will continue to serve as the home base for the highly-anticipated Sun Belt Conference men's and women's basketball tournament through the 2024-25 season. From Feb. 28 to March 6, the Sun Belt Conference will take over the Pensacola Bay Center, marking the beginning of NCAA March Madness. For more information on this year's schedule, visit https://www.visitpensacola.com/sunbelt/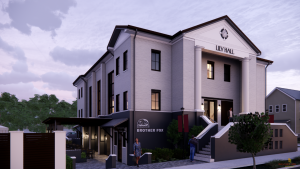 Exciting new and revamped lodging Lily Hall is a 15-room boutique lodging house breathing new life into the bones that once housed the historic Old Mount Olive Baptist Church in Pensacola's Old East Hill neighborhood. Developed in partnership with award-winning restaurateur, Terry Raley,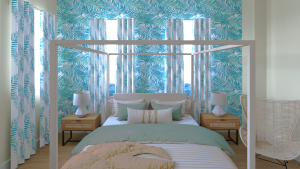 Lily House is slated to open in February and will offer two food & beverage concepts, including Brother Fox (Lily House's signature restaurant) and its attached speakeasy, Sister Hen. Pensacola's first-ever speakeasy will have a password-protected entrance that leads guests into an intimate candlelit setting offering inventive cocktails with innovative presentations. Fitting only about two dozen guests, the patrons of Brother Fox will get "skip-the-line" priority for Sister Hen via a secret passageway inside the restaurant. Inspired by the finer hospitality of the 1920s-1940s era, the prohibition-style hideaway will feature a dress code and even "house rules."
Other notable updates to Pensacola's hotel scene include renovations to the beloved Hilton Pensacola Beach and Holiday Inn Resort Pensacola Beach, as well as the addition of Innisfree Hotel's latest property – Fairfield Inn & Suites Pensacola Beach – which is anticipated to open Summer 2023. With an enhanced focus on sustainability, Hilton Pensacola Beach, Holiday Inn Resort Pensacola Beach, and Hampton Inn Pensacola Beach, each recently received four Green Keys from the Green Key Global Eco-Rating Program for improving their environmental and fiscal performance.
The Oyster Bay Boutique Hotel is the first hotel in Pensacola to focus on full sustainability and wellness. Oyster Bay's goal is to create rich experiences that focus on local authenticity, modest luxury and natural design. The accommodations are sumptuous, and the service is personalized.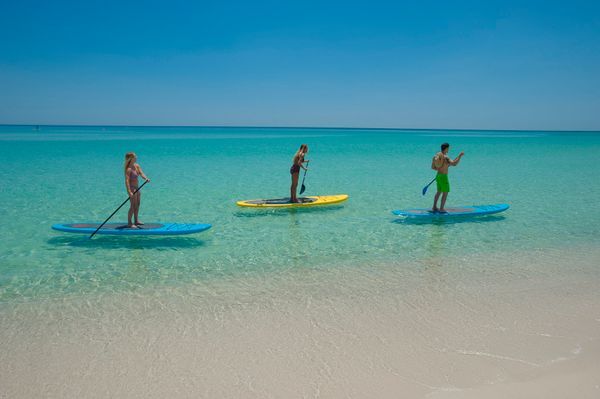 In addition to sustainable accommodations, the destination's local charter companies and premier chefs have worked closely to develop a sustainable practice to help alleviate invasive species like Lionfish that have had increased growth in the Gulf along Pensacola's reef systems. Now incorporating Lionfish into local cuisine, those looking for adventure can take to the Gulf with a local charter company to spearfish their own catch and have it locally prepared.
For travelers who just need to unwind, take to the sugar-white sand beaches Pensacola is known for. For those looking for more adventure above or below the surface, visitors can enjoy outdoor activities like Pensacola's SCUBA diving experiences or a fishing expedition to reel in a tide to table meal. Visitors can also take the family to experience a closer look at history at Pensacola's Historic Village or take the fun inside at the National Naval Aviation Museum, where the flight line behind the museum is used to view the U.S. Navy Blue Angels' practice flight demonstrations. Throughout the year, the Blue Angels can be spotted flying high as they practice for their famous air shows and can be caught cutting through the blue skies, front row, on Pensacola beach. For more information on the Blue Angels' performance schedule in 2023, visit here.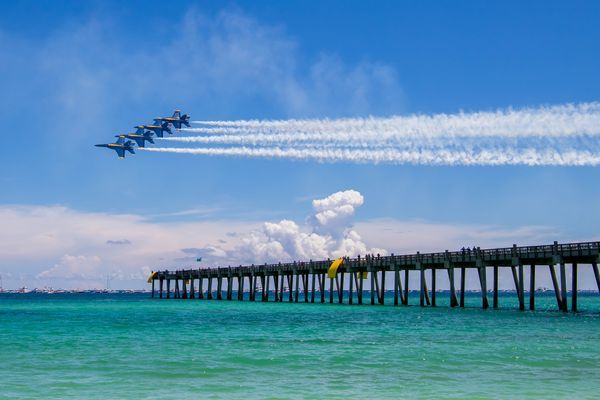 Now through summer 2023, New York Yacht Club American Magic will call Pensacola its home base for training, and they are currently considering calling Pensacola a permanent winter training location as they prepare for the America's Cup in 2024. Visitors can experience the 75-foot sailboat, Patriot, flying over the water at speeds of more than 50mph in Pensacola Bay. Pensacola was chosen as a winter training base due to its geography and wind conditions, making it a perfect spot to train. The America's Cup is one of the most prestigious sailing race events in the world, featuring boats that are on the cutting edge of sailing technology.
From winter travel to a spring break getaway, or those looking to plan ahead for a visit in late 2023,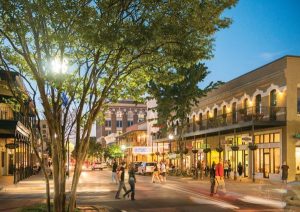 Pensacola has a variety of lodging, food, and entertainment deals available year-round.
Attractions and activities for guests of all interests and abilities include the Pensacola MESS Hall, the Gulf Breeze Zoo, a number of museums and art galleries.
For more information on Pensacola or how to plan a visit in 2023, visit visitpensacola.com.