Village Tasting Experience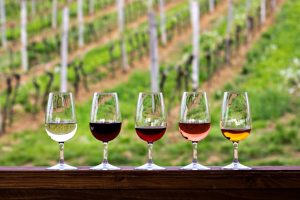 June 10/SPRING MILL STATE PARK – 5:30 – 8 p.m. in its Pioneer Village. Eight distilleries will participate. In addition to the tasting, there will be appetizer pairings, music, interpretive programs, photo opportunities, and other activities. Products from the distilleries will be available for cash purchase. The event is limited to the first 400 people age 21 and older. Cost is $35 per person if staying in the park's campground and riding the shuttle, and $45 if not staying in the campground. Those not staying on site must have a designated driver who is also 21 or older. The designated driver will not be charged and can participate in all events but the drink tasting. There will be no designated drivers from the campground; all campers must take the shuttle. Advance registration is required. Call 812-849-3534 between 9 a.m. and 2:30 p.m. daily. Payment is required at the time of registration. There are no refunds. The event will take place rain or shine. For more information, contact Coletta Prewitt, interpretive naturalist, 812-849-3534.
Railroad History Program
June 17/SPRING MILL STATE PARK – 2 p.m. in the Pioneer Village tavern. What do Railroads Do? will be presented by David Nord, a professor emeritus of journalism and adjunct professor emeritus of history at Indiana University. He is a former interim editor and associate editor of the Journal of American History of Spring Mill and Lawrence County. For more information, call the park at 812-849-3534.
Popcorn Festivals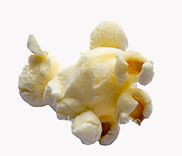 June 30 – July 1/CORYDON – Featuring live music, fireworks, kids' activities, vendors, a beer garden, cornhole tournament, recipe contest, parade, and of course, the popcorn "sprayer" truck that showers the street with actual local popcorn! Festivities will be 4-10 p.m. Friday June and resume at 10 a.m. on Saturday. A cruise-in car show will fill the streets of downtown on Saturday. The festival will close with a fireworks display that will be visible throughout downtown Corydon. 10% of the nation's popcorn is produced in Harrison County across over 20 farming operations. For more information, a festival map, an up-to-date schedule of events, and more, visit thisisindiana.org/popcorn/