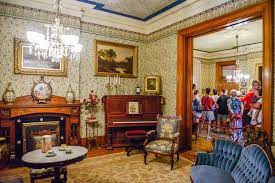 Take a tour of this beautiful 10,000 sq.ft. Italianate Victorian family home of President Benjamin Harrison – our country's 23rd US President (1889-1893) and Indiana's only President. Built in 1875, the home is beautifully furnished with many of Harrison's paintings, furniture, and other artifacts including political memorabilia. This museum home features two Special Exhibit spaces. Entrance to special exhibits is included in the price of daily tours. Tours begin on the hour and half-hour, and last approximately 75-90 minutes.
Candlelight Theatre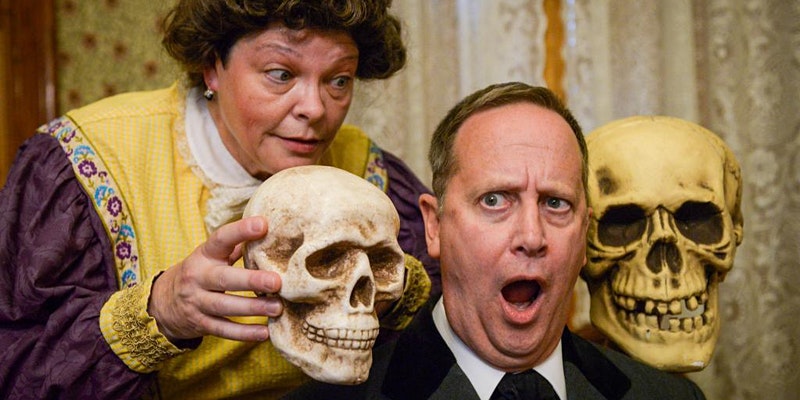 The Benjamin Harrison Presidential Site and Candlelight Theatre partner to offer exceptional theatre performances on a stage unlike any other. Each season features 19th and early 20th-century plays within the 23rd President's historic mansion, which provides an authentic backdrop.
This trilogy of one-act comedies, rotating through the Presidential mansion, complete with candlelight, historical artifacts and the rich ambiance of President Harrison's original furnishings, is a one-of-a-kind theatre experience.
Box and Cox by John Maddison Morton is presented in the master bedroom. Box is a printer. He works all night. Cox is a hatter. He works all day. Box rents a room from Mrs. Bouncer, a lodging-house keeper, telling her he will only use it in the daytime. Cox visits Mrs. Bouncer and asks for a room, telling her he will only use it at night. She rents the same room to both of them. Thus, starts a strange series of situations.