NOW OFFERING: Menu & Family-Style Dining 
Mon-Thu: 10:30a-7p | Fri 10:30a-8p | Sat 7a-8p
Breakfast Saturday will be served as Family-Style with some additions available.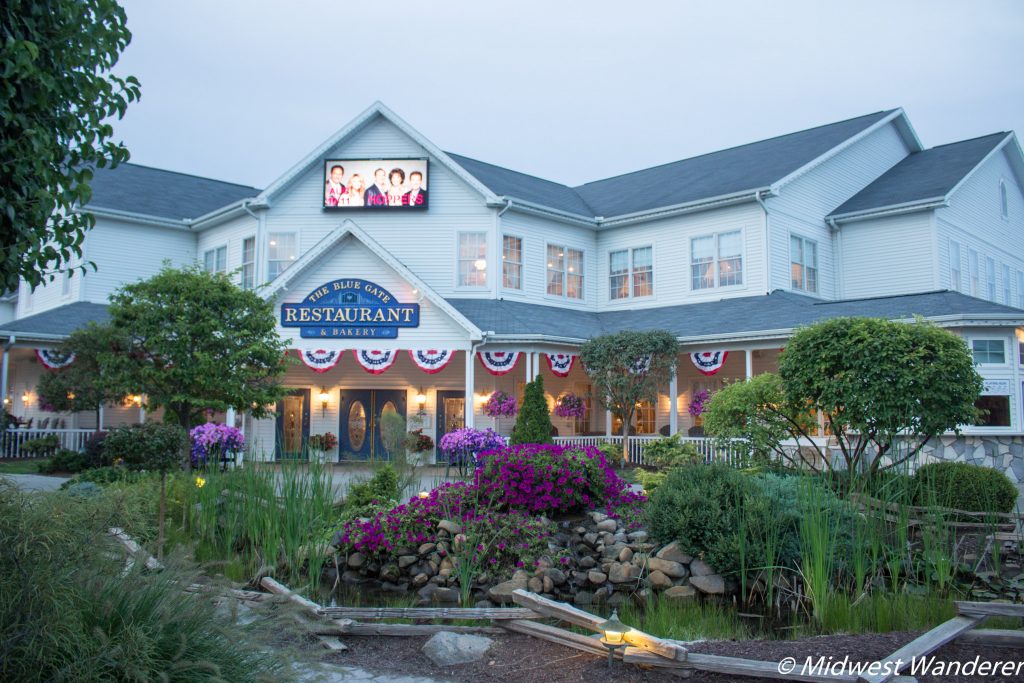 The Blue Gate was built for great times with family and friends, even today!  While everyone was at home staying safe we were preparing for the day we could once again open our doors and practice our renowned Shipshewana Hospitality!  We're ready and eager to host you. There will be some changes you'll see, space between tables, servers with masks, and a couple of extra signs.  But the food, atmosphere, and friendly greetings will be just as you remember!
Blue Gate is a faith-based, family-owned company that provides outstanding, top-quality, family-friendly entertainment. Country Music, Musicals, Southern Gospel, Comedy, Bluegrass, and much more are scheduled at this comfortable and convenient theatre in the same building as the Blue Gate Restaurant and Gift Shop. Shows and times are listed >HERE.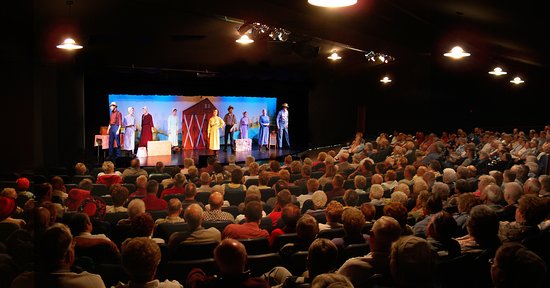 In 1984, Mel and June purchased and renovated an old factory building conveniently located at the 4 way stop in Shipshewana. They called it the Shipshewana Craft Barn. That was the beginning of Riegsecker Marketplace. As the Riegsecker's vision has evolved, additional shops, a restaurant, hotel, furniture store, and theatre have become a part of what is now called the Blue Gate Hospitality Co.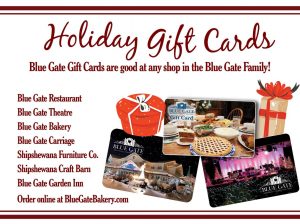 Today when you come for a visit, you can enjoy some of the best Amish\Mennonite cooking around, outstanding entertainment, shop for locally crafted furniture and much more. The company now has three retail stores, a restaurant with 750 seats and six dining rooms, a fully-functioning bakery, entertainment theatre, hotel, event center, catering, backroad Amish tours, and carriage business.
The Shipshewana Furniture Co., Traditions Furniture Store, and Shipshewana Craft Barn offer some of the highest quality furniture and home décor in the country, offering the largest furniture gallery in the area with 90% of the finely crafted furniture made within 20 miles of the store.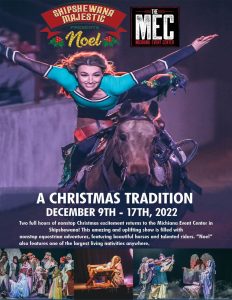 Plan your next getaway by first selecting an entertainment event from the schedule >HERE. Whether it is country, comedy, oldies, or inspirational, there is always something to fit anyone's style.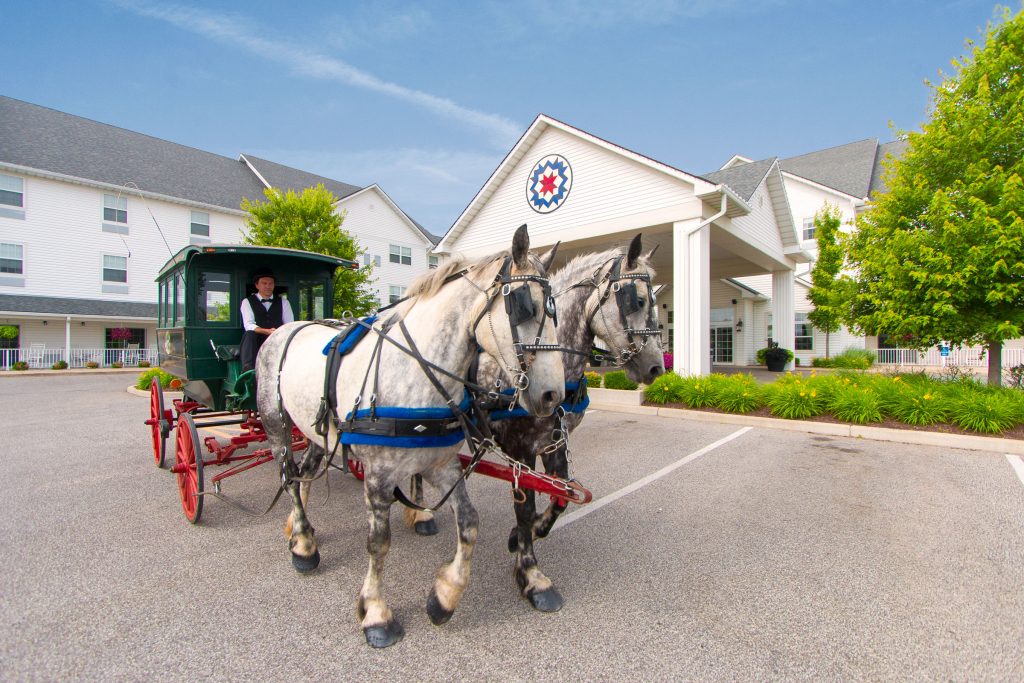 Our Hotel Amenities Have Never Been Better!
Now more than ever a great hotel stay can help you escape the "normal" and the Blue Gate Garden Inn was built for getaway fun.  A wonderful pool, outside patio area with fire pit, ice cream & pizza shop, sports courts and meeting areas for games and more!  Call us today, we'd love to tell you what we can do!