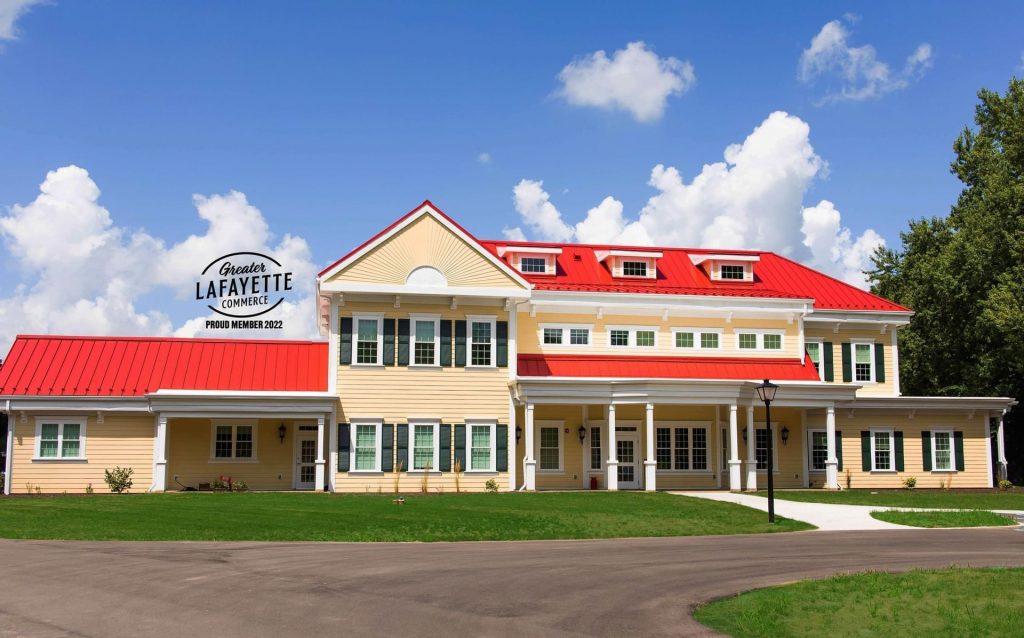 Blame your high expectations for holiday destinations on the movies. White Christmas, Holiday Inn, and many other classic films make you dream of visiting their postcard-worthy Christmas inns. No matter the hustle and bustle, holiday magic and peace prevail. That's how things happen at The Whittaker Inn in West Lafayette, Indiana. Fresh-baked cookies and a colorful plate that says, "Celebrate Everything," greet guests. Being five miles from Purdue University, the Whittakers have hosted many celebrations from Boilermakers team games to graduations. But when the crowds of college students have left for the holiday season, The Whittaker Inn takes on a distinctly warm, festive atmosphere.
Winding down a long drive, the newly-built yellow Midwest farmhouse with a red roof sits on acres of meadow and woodlands. Inside, a fire crackles and touches of home both regionally and globally seem to sing "Joy to the World." Andrew and Elizabeth Whittaker, both Purdue grads and college sweethearts, opened the inn with nods to the local university and Indiana. The global touches come from their travels around the world with each room themed for a different country. Spain, for example, has warm golds while Greece is awash in deep-blue seas decor mixed with summer whites. Elizabeth's father has a Greek heritage, and her mother made a tapestry quilt mural that brightens the walls and framed an old-family photo.
Andrew's home country, England, is found throughout the inn as well. Elizabeth's mom displays parts of her Dickens Village in the Gathering Room, a fun tribute to Andrew's English roots. And since Andrew prepares the meals at the inn, he incorporates some childhood favorites into the menu.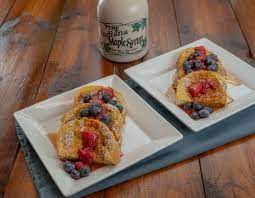 "We offer a special Christmas Eve and Day menu. We always include bacon wrapped turkey which is the traditional Christmas meal in the UK. On occasion we will also offer an English trifle with whipped cream, fruit, traditional English custard and sponge cake," says Andrew Whittaker. "If you are not going to be with us on Christmas Eve and Christmas Day, another traditional English fare that we offer year round to our guests is traditional English Fish & Chips."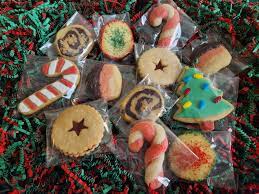 What would Christmas be without cookies?
At The Whittaker Inn, Elizabeth's mom has fresh-baked cookies waiting for you when you arrive. During the holidays, she introduces the 12 Cookies of Christmas. These festive desserts can be enjoyed inside, to go, and even shipped to bring delicious memories of The Whittaker Inn.
The Whittaker Christmas tree is brimming with homemade ornaments crafted by Elizabeth and her mom. Elizabeth's dad adds to the trimmings with family ornaments he's given every year to reflect something special about the person or the year.
"We always put out our nativity so we don't lose sight of the true meaning behind Christmas amidst all of the hustle and bustle of the season.  The rest of the decorations change a little each year but are always meant to evoke Christmas cheer!" says Elizabeth Whittaker.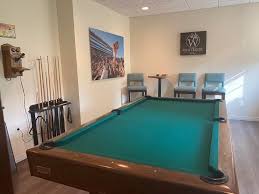 .
On-site nature trails, a pool table, and game room offer plenty of cozy diversions.
So whether you love the song "There's No Place Like Home for the Holidays" or find yourself wrapped into another White Christmas rerun, The Whittaker Inn seems to offer home and a world away– all wrapped in a glorious, festive package.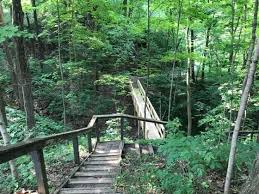 For more information or to make reservations, visit https://www.thewhittakerinn.com/the-inn