A new Indiana Arts and Culture Passport has just been launched for the state. From music venues and theaters, to museums and more, communities across Indiana are using art as a way to come together and build a sense of place. All of these attractions reflect the values of residents and help build a sense of identity for both residents and visitors alike. The Indiana Arts & Culture "digital passport" encourages visitors to discover new places and enjoy some of Indiana's creative spaces. Sign up online for the passport and receive custom prizes for visiting multiple destinations across the state. Visitors need to check-in from a smartphone at one of the designated passport locations. Participants earn more by visiting more locations.

Visitors who check in to five places will receive an exclusive Indiana Arts & Culture Passport sticker. People who make 15 visits to any of the passport locations will earn a sketchbook, and after 30 visits, participants will receive a tote bag. Check-in to 100 places on the passport to earn a custom piece by an Indiana artist. The passport includes over 200 locations across all of Indiana's 92 counties, so there is something for everyone to discover no matter what corner of the state they are in.
Indianans love to eat and better yet, they love to share their food with their guests.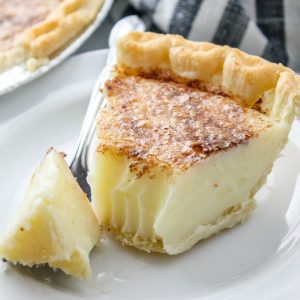 So much so that there is an organization called Indiana Foodways Alliance which features 21 food trails throughout the state. A mobile Indiana Culinary Trails Passport is obtainable to get discounts and rewards. Indiana is home to incredible frozen treats, from monster sundaes to an array of bountiful flavors. From Jan. 23 (National Pie Day) through February (National Pie Month) to March 14, 2023 (Pi Day), anyone who checks in at three restaurants on the Hoosier Pie Trail using the free Indiana Culinary Trails Passport will earn custom "I Only Have Pies For You" socks. Anyone who visits Mrs. Wick's Cafe in Winchester will be entered to win free pie for a year (one per month) from Mrs. Wick's Pie, lunch, as well as a VIP tour of their factory. For more information about the Indiana Culinary Trails Passport and the pie promotion, visit the Hoosier Pie Trail.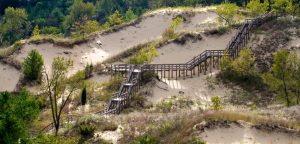 The Indiana Dunes National Park is the nation's newest National Park and is right here for visiting in Indiana, with 15 miles of shoreline on a backdrop of soaring sand dunes. Visitors love conquering the 3 Dune Challenge, and they can also go kiteboarding, dive a sunken ship, or rent a boat to take on Lake Michigan. It's a must-do for hikers, birdwatchers and those who just love the beach, known as the heart of the Midwest, or the Crossroads of America, the state has several beautiful state parks for visiting outside. Hiking, biking, and camping are among the most popular suggestions for safe weekend getaways due to COVID-19 restrictions. See live bald eagles and other birds of prey and learn about their behavior during Turkey Run's annual Eagles in Flight Weekend Jan. 27-29. Ice hikes are also returning on weekends in January and February at that State Park.
Spring Mill State Park and the Friends of Spring Mill group are adding their own trail challenge to the list of Indiana State Park trail challenges, and this one will be the longest of the group. Spring Mill's challenge is 10.8 miles long and encompasses all of the park's trails. Hikers will see a National Natural Landmark, cave lookouts, and a view of the Pioneer Village, and take a lake hike and a walk by Spring Mill Inn. The challenge can be completed within a day or spread out over a year. Spring Mill's challenge is the seventh challenge trail offered at Indiana State Parks. Turkey Run, Shades, Indiana Dunes, Pokagon, Clifty Falls, and Chain O'Lakes also host challenge trails.
For the Fishermen: Nearly 20,000 trout have been stocked by the DNR Division of Fish & Wildlife in 16 different streams across Indiana for inland trout season, which annually on the first Saturday in April.  The stocked trout come from Curtis Creek Trout Rearing Station near Howe in LaGrange County and average roughly 11 inches in length. To find a stocked stream near you, see the second page of the trout stocking plan at bit.ly/36XmSgi.
So plan an extended weekend getaway to Indiana today!