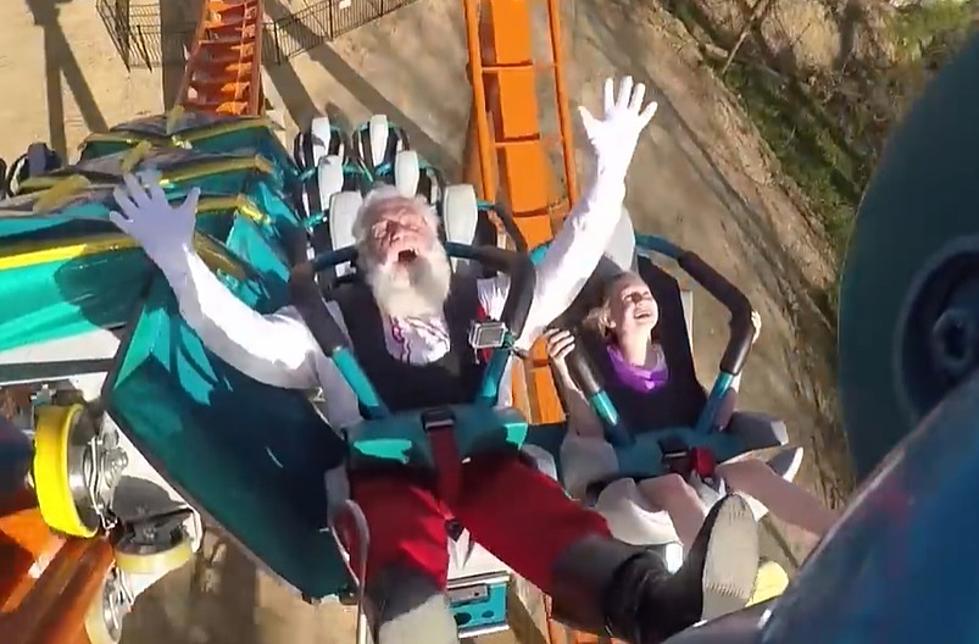 Every year, families looking for thrills and fun for all ages set their sights on Holiday World & Splashin' Safari. And when it comes to planning a visit to the park, there's a very obvious first step: finding a place to stay. 
There are several things to consider. How close do you want to be to the park? What else are you doing during your visit? Do you want a hotel experience… a cozy stay in a quaint cottage… or is a "home away from home" vacation rental more to your liking?
Whatever your lodging preferences, you're sure to find the perfect place to stay near Holiday World & Splashin' Safari!
Plan a Festive Stay. Looking for lodging that's decked out for the holidays even in summer? Santa's Lodge and Santa's Lakeside Cottages feature fun Christmas-themed décor inside and out. And vacation rentals like Christmas Cottage and Mistletoe Manor will make you feel like you're enjoying a family holiday at home!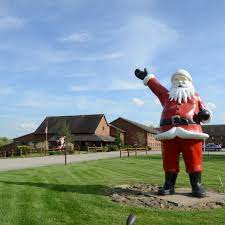 Santa's Lodge – Santa's Lodge is the closest hotel to Holiday World… less than one mile away! The hotel offers all the amenities you want for your family's stay, like a free continental breakfast, plus festive decor all year long.
Santa's Lakeside Cottages – After you've played all day at Holiday World, there's still fun to be had at the family-favorite Santa's Lakeside Cottages. Before you retire to your one- or two-bedroom cottage for the evening, enjoy the property's five lakes, pool and splash pad, two playgrounds, Elf Park with carved Santa statues, Reindeer Express train, and much more!
Christmas Cottage – Stay at this charming and festive vacation rental and you'll call Holiday World your neighbor. It's located right across the road!
Mistletoe Manor – Bringing the extended family? The Mistletoe Manor vacation rental sleeps up to 21 guests. It's just minutes away from Holiday World, plus, it's close to other popular attractions, like Lincoln State Park, so everyone in the family can find something to do!
"X" Marks the Spot – Just a quick drive away from the park, this vacation rental is nestled in a pine tree-filled country setting that can be enjoyed as you sit around the firepit.
Lincoln Pines Lakefront Resort – Five minutes down the road from Holiday World, these Lincoln-themed cottages feature lots of family-friendly amenities. Enjoy fishing, swimming, a game room, and more. Plus, the cottages are close to outdoor recreation at Lincoln State Park.
Lincoln State Park – Speaking of Lincoln State Park, it's just five minutes away from Holiday World and has 150 campsites and 25 rental cabins for those who want to "rough" it. During your stay at the park, swim, fish, paddleboat, or kayak on Lake Lincoln, hike 10 miles of trails, and check out the fun interactive exhibits at the Nature Center. 
Write Your Wish List. What could be Christmas-ier than writing a letter to Santa? At the Santa Claus Museum & Village, you can write a letter in the town's original post office. You'll receive a response by Christmas—and it will include the annual picture postmark available exclusively during December from the town's current Santa Claus Post Office!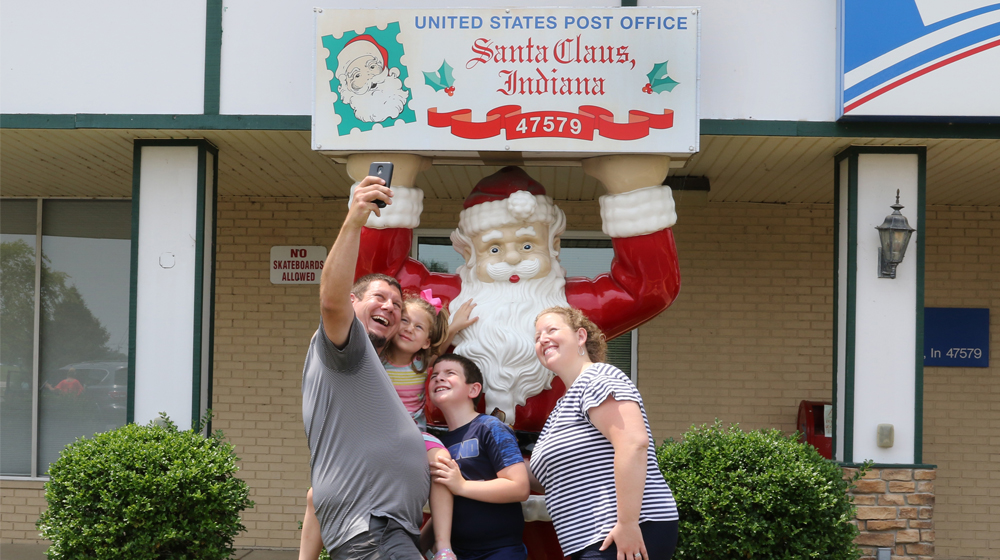 Cool Down with Hot Chocolate. Hot chocolate in summer? It's not for everyone. But FROZEN hot chocolate in July? That's the good stuff! Find the favorite frozen treat at Santa's Candy Castle… then shop the huge selection of new and old-fashioned candies for stocking stuffers.
Find a World of Family Fun. At Holiday World & Splashin' Safari, you'll see Christmas around every corner (along with sections of the park themed for Thanksgiving, Halloween, and even the Fourth July). And just like the holidays themselves, Holiday World & Splashin' Safari is all about making family memories!  
To start planning your extended weekend getaway today, visit https://santaclausind.org/