Discount fair tickets are on sale now.
With classic Indiana-made cars, celebrity car appearances (including the Batmobile, the Scooby-Doo Mystery Machine, and more) plus SPEED: Science in Motion Exhibit, an ALL-NEW attraction to the State Fair, you won't want to skip your pit stop to World of Speed! presented by Subaru of Indiana Automotive, this attraction celebrating our automotive excellence is open daily in Harvest Pavilion. Save up to 35% through the various dates at this link:  www.indianastatefair.com/p/tickets
STARGAZING DURING INDY N.I.T.E. RIDE

Bike ride under the stars to Indy's most well-known spots! Come out to Indianapolis City Market at 11 p.m. on August 20 for the 29th annual N.I.T.E. Ride, where 1,500 bikers take on a leisurely 20-mile bike tour across Indianapolis. Starting and ending at City Market, the route takes bikers to Monument Circle, IUPUI, Major Taylor Velodrome, White River Rest Stop at Riley Park, Garfield Park, Fountain Square and Mass Ave, all in well-lit areas. Grab a bite before at City Market or join the Dinner Ride to The AMP at 16 Tech, starting at 4:30 p.m. to fuel up for the big ride ahead!
EXPERIENCE MICHAELANGELO IN DOWNTOWN INDY


Downtown Indy is thrilled to be a host city for Michaelangelo's Sistine Chapel: The Exhibition, open now through August 28 inside the former Carson's Department Store in Circle Center Mall. Take in the intricate brushstrokes of Michaelangelo's 34 Sistine Chapel paintings, displayed on up-close reproductions. These life-sized prints fill the space to give viewers a unique perspective on widely-known pieces like The Creation of Adam and The Last Judgment. Open to all ages, tickets are $21.50 for adults and $15.40 for kids. Enter at the exterior Carson's entrance on Washington Street for best access to the historic exhibit!
There's Fun For Kids of All Ages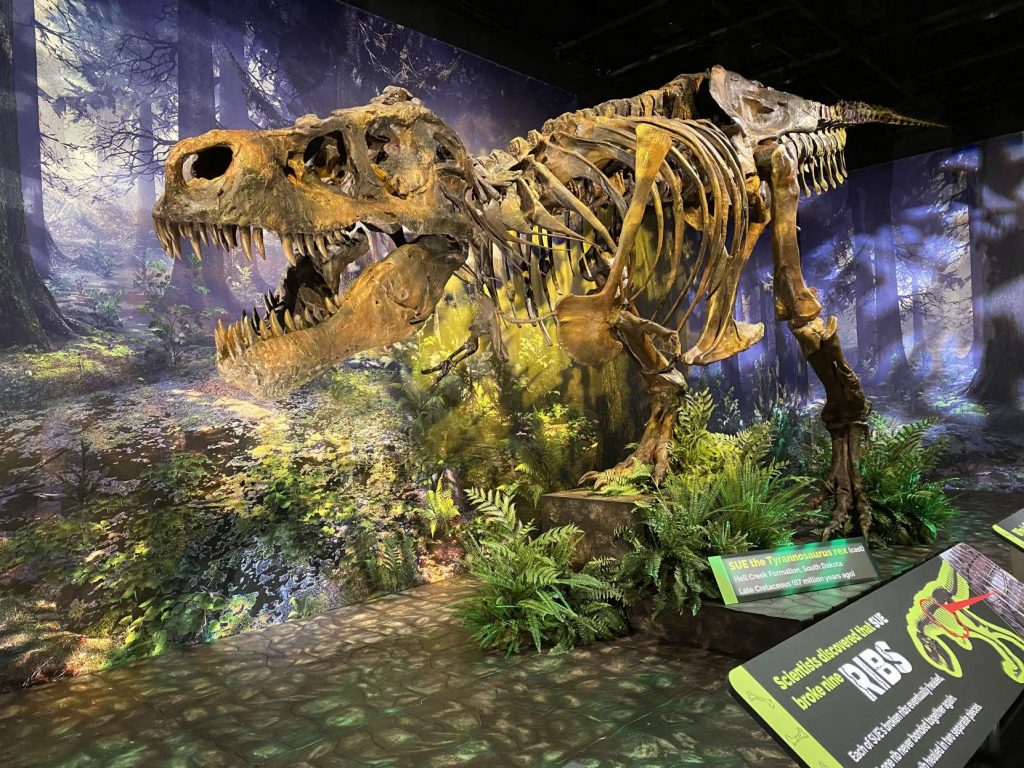 The new long-awaited Dinosphere®  is now open with five different sections to explore at The Children's Museum. This is the result of an international dinosaur dig in Wyoming called Mission Jurassic™ and brought home the fossil remains of some of the biggest beasts to ever roam the land. See the display of massive footprints that are as large as an average human is tall. Continue undersea to meet a dolphin-like creature with eye sockets the size of dinner plates! Talk to real scientists who are doing real science on our real fossils in the R.B. Annis Mission Jurassic Paleo Lab and the Polly H. Hix Paleo Prep Lab!
The largest children's museum in the world, and named one of the best by Child magazine, offers interactive exhibits exploring art, science, history and culture, the Dinosphere, and planetarium. More than one million visitors each year enjoy this five-level playground with a 43-foot brightly colored Dale Chihuly 'Fireworks of Glass' sculpture hanging in the middle and a fully rideable antique carousel on the top floor. For more information, visit  https://www.childrensmuseum.org/exhibits/dinosphere#
GROOVIN' IN THE GARDEN AT EASLEY WINERY
Every Saturday from 2 to 5 p.m., Easley Winery hosts free outdoor live music in its outdoor wine garden and offers weekly wine specials as well as wine slushies. Brett Wiscons will be playing on June 11, a Top 40 touring singer from Indiana. Come enjoy a fun and vibrant environment that is open to all this summer. Make sure to bring a chair!
THURSDAYS AT THE MALL
In partnership with the Indy Film Fest, Thursdays On The Mall offers free movies, a variety of food trucks, beer from Sun King Brewery, popcorn and games from 7 to 11 p.m. The open green space looks up at a stunning view of Downtown and offers room for gathering. Guests are encouraged to bring a blanket so they can relax on the lawn and watch the motion picture unfold before them.
INDY ELEVEN IS BACK IN 2022
Indy Eleven Professional Soccer is ready for its 2022 season Back Downtown at IUPUI Carroll Stadium – and you can be too with a special holiday season package! See the full range of 2022 Indy Eleven tickets – including discounts and experiences for groups of 10+ and expanded hospitality options perfect for any occasion. >MORE
Music & Arts Festival
The ultimate end-of-summer party is coming to Indy! This coming Labor Day weekend, head to the All IN Music and Arts Festival here at the Indiana State Fairgrounds for incredible music and an array of great food and arts experiences. September 3 and 4 with performances from Daryl Hall & John Oates, Cage The Elephant, John Forgerty, Portugal. The Man, and so many more artists and special guests.