WINE AND RECLINE AT GROOVIN' IN THE GARDEN
Every Saturday until July 29, Easily Winery returns with its free outdoor concert series, Groovin' in the Garden. From 2-5 p.m., bring your chairs, snacks, or pack a picnic lunch while enjoying a new weekly artist and Easley's signature wine specials. This week features tropical band Island Breeze featuring steel pans, keyboards, guitar and island percussion. Did we mention Easley also has wine slushies? See the complete schedule at https://downtownindy.org/do/groovin-in-the-garden-2
SATISFY YOUR SWEET TOOTH AT STRAWBERRY FEST

Craving a sweet treat to cool off in the warm weather? Swing by Monument Circle next Friday, June 9 from 9 a.m. to 4 p.m. for the 57th Annual Indy Strawberry Festival! The Women of Christ Church Cathedral have been working hard to bring you homemade desserts such as their signature shortcakes paired with vanilla ice cream, whipped cream, and, of course, strawberries. Come out and indulge while supplies last, plus hear live music and support nonprofit agencies in your community. More information at https://downtownindy.org/do/57th-annual-indy-strawberry-festival
Vintage Vision
Cars of the 1920s is now open at the Indiana State Museum now through Oct. 15.


See 10 of the hottest rides of the 1920s – including this 1925 McFarlan – all on loan from the Indianapolis Motor Speedway Museum collection. Indiana was once a mecca of automobile manufacturing, and wow, we turned out some beauties. Check out 10 of the hottest rides of the 1920s – including a Duesenberg Model A Roadster – all on loan from the Indianapolis Motor Speedway Museum collection. Visitors will learn about the cars and the manufacturers and see clothing from the era. They'll also be able to build their own miniature car and turn themselves into a hood ornament for a photo op.
https://www.visitindiana.com/event/vintage-vision%3a-cars-of-the-1920s/5094/
Bike Trail Expansion
The Indianapolis Cultural Trail debuted back in 2013 as an 8-mile urban pedestrian and bicycling trail punctuated with public art installations. 10 years later, in May of 2023, a $30 million, 2-mile expansion will be completed, improving access to the city's historical African American cultural district and the new 16 Tech Innovation District, which will be opening an incubator for Black chefs.
Bicentennial Unity Plaza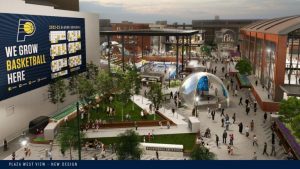 The heart of downtown Indy will enjoy a new $30 million public gathering space with an outdoor seasonal ice skating rink, arts park area, restaurant, community basketball court, retail, and more. This unity plaza will commemorate Indiana's 200th anniversary of statehood. Currently under construction, the Bicentennial Unity Plaza is designed to be a place for community programs, art exhibits and performances, and a place where diversity is celebrated. It is expected to be completed by Spring.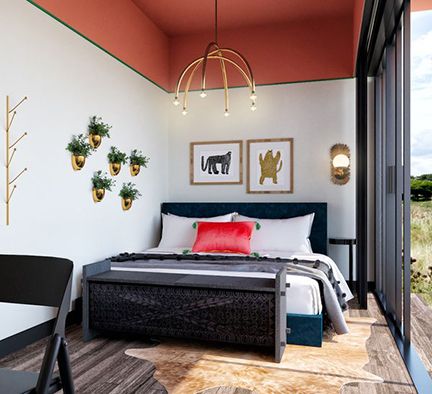 Luxe Shipping Container Accommodations
Indy will welcome Tiny Urban Escapes, luxe shipping container accommodations with a garden oasis. Minority business owner, Robin Staten, is bringing a tranquil and relaxing setting to our urban core. And, in a downtown underserved neighborhood along the River.
Massive Building Repurpose
The historic Stutz Building, a 110-year-old former auto manufacturing site in downtown Indy, is primed for a rebirth. Restaurant and retail tenants are moving in, including an additional outpost for Indy's best bakery, a Martha Hoover (6x James Beard Outstanding Restaurateur Semifinalist) restaurant concept, plant shops, artist galleries, a retail incubator, and more.
Madam Walker Legacy Center
2023 will mark the first full year that the Legacy Center will open their doors to the public for spoken word, events, comedy shows, theatrical performances, etc., after a $15 million renovation. Madam Walker is America's first self-made female millionaire who made her fortune from selling her hair care product in 1910. Her factory stood where the historic legacy center now stands. This is the anchor of Indy's historical African American cultural district. And, Mattel recently rolled out a Barbie doll with Madam Walker's name and likeness. And, Indy just announced a new downtown massive mural will be painted in her honor.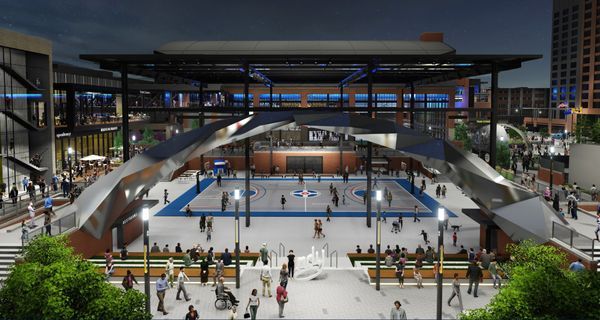 River Activation Implementation
Indy is also amidst one of the country's largest river redevelopment projects, with 58-miles of the White River, which runs through the heart of the city. 2023 will kickstart some tangible amenities that provide greater access and enjoyment of the river.