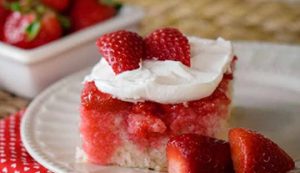 Nothing says summer like homemade shortcake, ice cream, strawberries and whipped cream piled high in a bowl! And enjoying that strawberry shortcake out in the sun while listening to live music is even better, and that's what you'll find at Kokomo's annual Strawberry Festival. The event will be held from 11 a.m. to 9 p.m. on the Courthouse Square on Friday, June 3, 2022 in downtown Kokomo. Tickets are only $6 for an evening of fun. You can also enjoy the live musical entertainment throughout the day on the Rhum Academy of Music Stage. NEW to the event this year is the Artsapalooza Art Market, including an array of art from local and regional creators.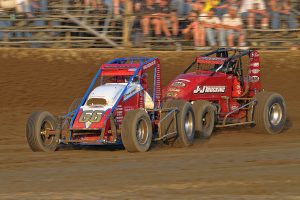 If you are a race fan, the Kokomo Speedway is a great place to spend the evening.  You will find a fast, 1/4 mile semi-banked clay oval suitable for the Sprints, Modifieds and Thunder Car races featured here.  The storied speed plant commenced operation in 1947 and will embark on its 75th season this summer. Kokomo Speedway season runs from May to October. Don't miss the BC's Indiana Double on May 29th for the first night of the 2022 season or the Renegade Monster Truck Tour June 4. Tickets are on sale now. See more at http://www.kokomospeedway.net/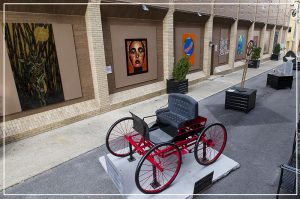 Get up close and personal with the fresh air and beautiful scenery outdoors by exploring the various trails available. You can hike or ride. Koko-Go Free Ride is a local and free bike share program in downtown Kokomo, which is open seasonally. Learn about the history of this fair city on the Industrial Heritage Trail which links the downtown and historic industrial sites. The Wildcat Creek Walk of Excellence is ideal for walking, hiking, running, bicycling and even rollerblading. Watch for local wildlife, native plants, and colorful murals painted by local artists along Wildcat Creek. There is even an artist alley which is home to Kokomo's first 24/7 outdoor art gallery. Take in a concert at the Kokomo Arts Pavilion located in beautiful Foster Park.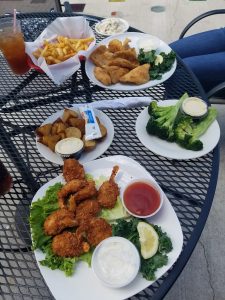 "Art is at the heart of the downtown experience. Whether you appreciate traditional arts, modern arts or public art, it's all here for you to find," says Sherry Matlock, manager of Greater Kokomo Convention & Visitors Bureau. "The art scene in downtown has exploded over the past several years with colorful murals painted by local artists and students, sculptures, and art alley transformations. These are all outdoor experiences you can explore through self-guided tours while practicing social distancing."
Just remember, though; all that fresh air and walking can make a person hungry. So my recommendation is to again enjoy more of the sunshine and dine outdoors if weather permits at The Foxes Trails Restaurant & Pub overlooking Wildcat Creek and paved walk of Excellence Riverwalk. The menu offers a lengthy choice of steak, seafood, salads, pasta, and more. There is a children's menu as well, for those ages 10 and younger.
For a peaceful adventure down on the farm, we chose accommodations at Heritage Farms located about a half-hour west of Kokomo. Tim and Beth Sheets, the owners and operators of Heritage Farm, which has been in the family for over 70 years, welcomed us the first evening with stone oven pizza in our private 3-bedroom ranch-style guest house. All the comforts of "home" were supplied, complete with a well-stocked kitchen, laundry room, and flat-screen tvs in the living room and master bedroom. Once there, we did not want to leave. Heritage Farm is a working alpaca farm with over 50 alpacas you can watch and interact with. Also residing on the farm are a flock of chickens and a few goats.
For more options, visit https://visitkokomo.org/