For A Long-Awaited Break
The state's award-winning theme parks, aquariums and zoos are open and perfect places for visitors of all ages to make memories sure to last a lifetime.
So take the whole family and enjoy creating new memories to last a lifetime. Silver Dollar City in Branson, Wonders of Wildlife National Museum and Aquarium in Springfield, the St. Louis Aquarium at Union Station, and Worlds of Fun in Kansas City are just a few of the family-friendly attractions you'll find in the Show-Me State. No trip to St. Louis is complete without a visit to the Gateway Arch – now a national park. Zoos in Kansas City, St. Louis and Springfield are sure to appeal to animal lovers. Thrill seekers can find roller coasters, zip lining and other action-packed activities across the state.
The Trails
More than a thousand miles of trails offer hiking, cycling, mountain biking, bird watching, and ATV and horseback riding. There are rivers for floating and lakes for boating, fishing, swimming and water sports. The pristine Ozark National Scenic Riverways is the first river system in the country to be protected by the National Park Service. The Katy Trail is the longest developed rail-to-trail project in the country. Missouri is also home to some of the best state parks and conservation areas in the country, beautiful botanical gardens and impressive caves.
The Roads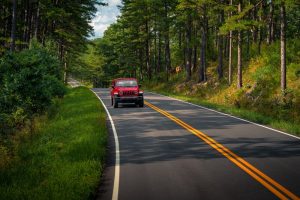 You've probably heard of Route 66, but did you know this historic highway got its famous name in Missouri? In addition to the Mother Road, there are many more routes perfect for road trips. Highway 19 and 21 take you deep into the Ozarks for outdoor adventures filled with fresh air and scenic views. Highway 36, the Way of American Genius, runs across the northern part of the state, highlighting creativity, ingenuity and innovation — from Mark Twain to Walt Disney, and sliced bread to the Pony Express.
What's New
There's always something new to discover in the Show-Me State.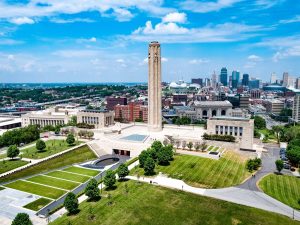 Kansas City, along the Kansas border, has jazz clubs, the National World War I Museum and the Nelson-Atkins Museum of Art, with giant shuttlecock sculptures on its lawn. As home of the Kansas City Royals baseball team and Kansas City Chiefs football team, the city is also widely known for its famous K.C. BBQ flavors.  The city's signature food is served up at more than 100 barbecue establishments, each boasting a house specialty. Every year, Kansas City hosts the world's largest barbecue competition of 600 teams, the American Royal Barbecue. Kansas City is home to more than 200 fountains—more than any other city in the world (except Rome.) From large and majestic to small and whimsical, discover waterworks dedicated to fallen firefighters, the city's children, women's leadership and more. KC's most photographed fountain is the ornate J.C. Nichols Memorial, located near the Spanish-inspired Country Club Plaza.  Walt Disney opened his first animation studio in Kansas City, Laugh-O-Gram Studio, where he fed a small rodent that became the inspiration for Mickey Mouse. Hallmark, the largest greeting card maker in the world, began in KC in 1910 when Joyce C. Hall started selling postcards out of shoeboxes at the local YMCA. > MORE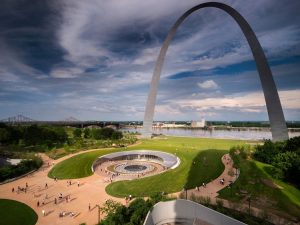 On the east side of the state at the Illinois border, St. Louis is known for its 630-ft. Gateway Arch overlooking the Mississippi River. The Gateway Arch Museum is open after a complete restoration. Now, the sleeker, streamlined museum tells a more complete story of American history from a broader range of perspectives, with exhibits timelines going through 1965, when the arch was built, rather than simply talking about the 1800s.
Altogether, the changes to the park and museum cost $380 million and took five years to complete. Budweiser tours are offered at Anheuser-Busch's oldest St. Louis Brewery. Since its founding in 1852, Anheuser-Busch has honored its historic brewing methods, maintaining the tradition of brewing the finest beers, one batch at a time. Grants Farm is the 281-acre ancestral home of the Busch family, named for Ulysses S. Grant who originally worked a portion of the land. The St. Louis Zoo has been named "America's Top Free Attraction and Best Zoo." With more than 16,000 animals in an attractive, family-friendly environment, there are year-round activities for visitors of any age. You might want to check out a "behind the scenes tour."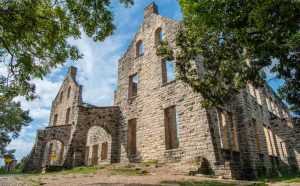 Imposing architecture and breathtaking scenery combine to make Ha Ha Tonka State Park one of Missouri's most treasured spots. Located on the Lake of the Ozarks, the park features the stone ruins of a turn-of-the-20th-century castle built by a prominent Kansas City businessman high atop a bluff. A fall getaway in western Missouri means plenty of fun and beautiful fall color, especially in the Ozarks area. With more than 200 restaurants and nightspots in the Lake of the Ozarks area,  there is no shortage of options for great places to eat. One of the most memorable and popular ways to enjoy a meal is dining lakeside, where the views are as spectacular as the food. >MORE SEE 
While Columbia is known for its celebrated universities with great performing arts events throughout the year, Columbia also offers a mix of small-town charm and friendliness. Its green open spaces also attract outdoor enthusiasts year around > MORE
Rest assured, there are plenty of places to go, things to do and people to see in the Show-Me State of Missouri. Plan your next winter extended weekend getaway today! >MORE