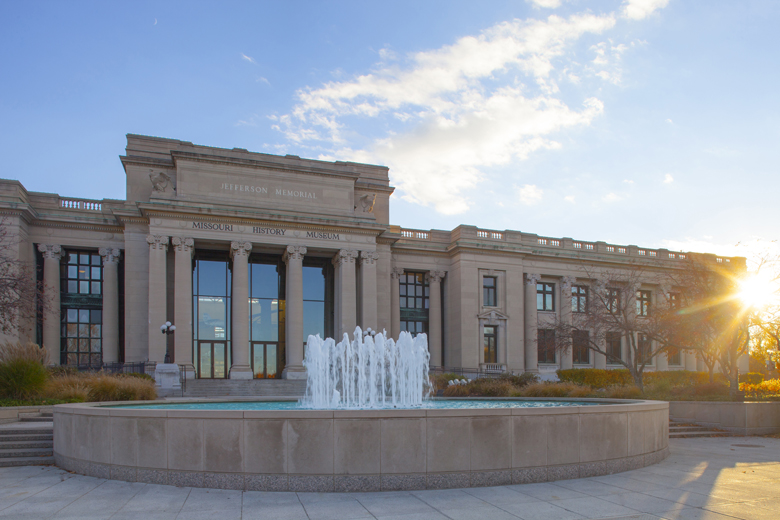 The Missouri History Museum in Forest Park, St. Louis, Missouri, showcases Missouri history. It is operated by the Missouri Historical Society, which was founded in 1866. Museum admission is free through a public subsidy by the Metropolitan Zoological Park and Museum District.
The Jefferson Memorial Building, built in 1913 with profits from the Louisiana Purchase Exposition, is the home of the museum. In 1988, the museum joined the Metropolitan Zoological Park and Museum District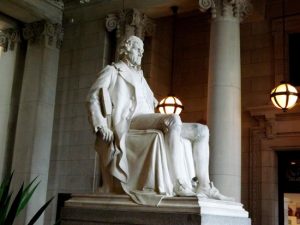 The museums signature collection includes both national artifacts, as well as Missouri and St. Louis related materials, such as local colonial and native artifacts, Louisiana Purchase Exposition artifacts, and items relating to Charles Lindbergh and his trans-Atlantic flight in the Spirit of St. Louis.[4] A replica of the Spirit of St. Louis can be found in the museum. A large number of artifacts from the 1804-1806 Lewis and Clark Expedition are also housed in the permanent collection, as St. Louis was the starting point for that venture.
Recent travelling exhibits and events have included items related to the Fox Theatre's restoration and renovation,[7] the Road to Freedom tour (celebrating the Americans with Disabilities Act),[8] and, prominently, the Lewis and Clark National Bicentennial Exhibition.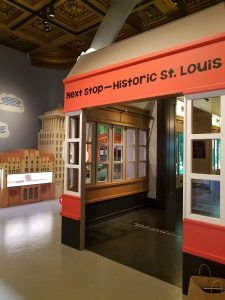 A new section for kids is The History Clubhouse, an interactive space specially designed for children and their families. Start by exploring downtown St. Louis, complete with re-creations of iconic buildings that stand up to 15 feet tall. Then take a trolley ride back in time to serve food at a café during the 1904 World's Fair, pilot a steamboat on the Mississippi River, and play house in the ancient city of Cahokia. Dress up in period costumes, put on a puppet show, fish over the edge of a canoe, and so much more, all while experiencing local history.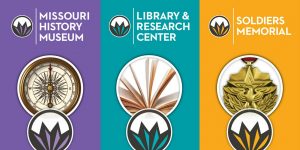 For more information,