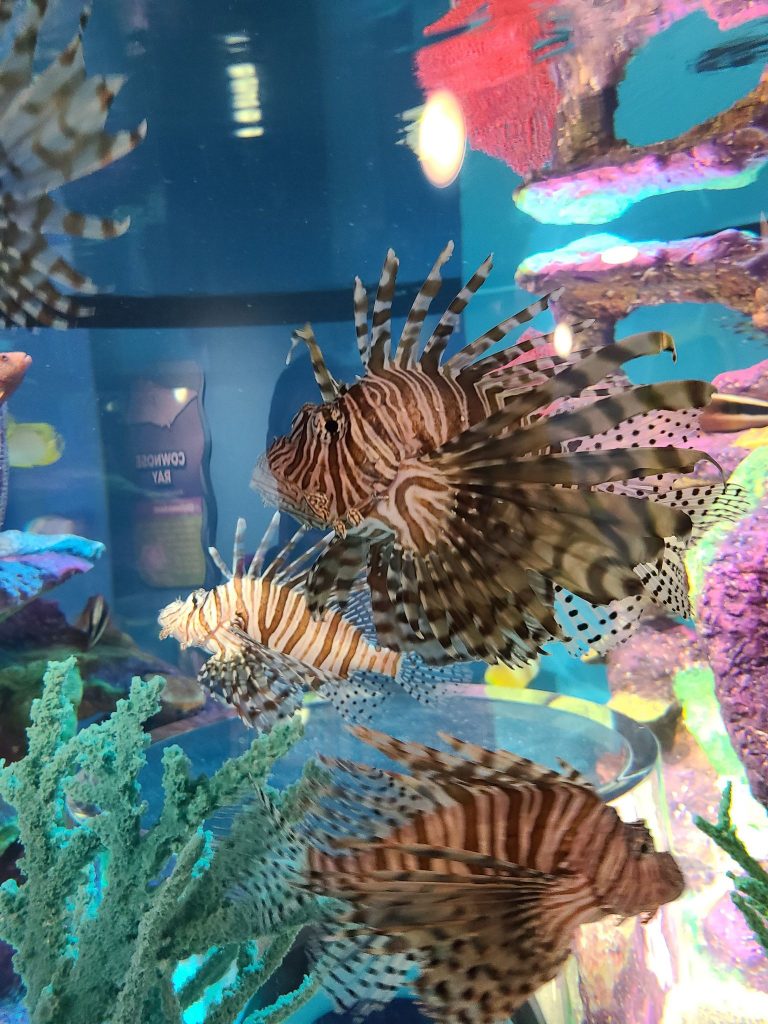 BRANSON -Aquarium at the Boardwalk opened its doors to the public for the first time right before the holidays last winter.
"We're beyond excited to be able to welcome guests into the Aquarium today and going forward," said Tej Sundher, Partner at Kuvera Partners, developer of the attraction. "Our Husbandry Team and the entire staff has been hard at work preparing, and we think visitors will be mesmerized with the beautiful fish and thoroughly entertained by the fun activities throughout the experience."
Guests are sure to enjoy not one, but ten exciting zones with more than 250 different animal species in 400,000 gallons of salt water. Totaling more than 7,000 individual sea animals, there are sharks, sea-horses, stingrays, lionfish, octopi, eels and many more!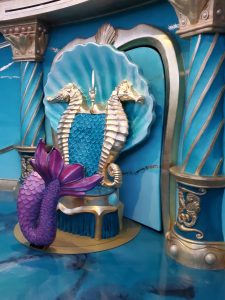 There are multiple photo opportunities throughout the aquarium and our favorite was the seahorse carousel and a mermaid tail & trident.
Don't miss the mirrored art installations that give the sense of infinite ocean life or a beautiful Guests will also meet the Aquarium's characters Aquarius, the wise and helpful Giant Pacific Octopus and Finn, the adventurous Golden Puffer. Not only will these animals be the first they see on the Boardwalk, Aquarius the Octopus is represented in numerous ways throughout the experience, beginning with the 55-foot tall stainless steel sculpture wrapped around the front of the building. Since octopuses are masters of camouflage, Aquarius can also be found hiding in nine fun ways throughout the experience. "Touch Pools are one of the most popular features in all aquariums. We're pleased to have two of them, one with rays and sharks and the other with surging water and tide pool animals such as anemones and star fish," said Sundher. "It's been our pleasure to see the pure excitement when guests reach into those pools and connect with the animals.
Tickets for Aquarium at the Boardwalk are now on sale at the box office and online at www.Aquar-iumAtTheBoardwalk.com. All tickets are for timed entry so it's easier to make arrangements online.
This is the first of many planned new attractions at Branson Boardwalk, a new entertainment complex. The $55 million aquarium is now open daily.