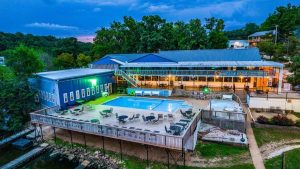 If you are looking for a fun, family-friendly weekend getaway, the iconic Alhonna Resort has plenty to offer to visitors.  Open year-round, the popular destination is undergoing a refresh as it celebrates 70 years in business.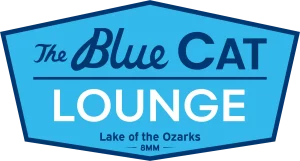 The iconic resort was the inspiration for the Blue Cat Lodge featured in the popular Netflix series, Ozark. Screenwriter Bill Dubuque grew up in St. Louis and spent his summers working there in the 1980s. Today, it's the perfect place to stay for family vacations, especially as more people are discovering the joys of a lake trip.
"There's truly something for everyone at Alhonna," said Aaron McCardle, who together with his wife purchased the property in 2022.  "We're looking to welcome new families and old friends for our busy Summer season and are excited to share our latest renovations."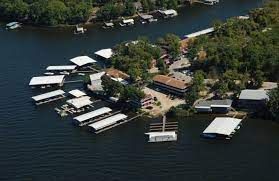 Alhonna is ideally located off Horseshoe Bend Parkway by car. The property has 60 rooms including a motel, studio, condo-style units and cabins for rent. There is an enclosed fishing dock with a wood-burning stove for those chilly Spring nights. If your family is not into fishing, you can enjoy the heated indoor pool and newly remodeled Blue Cat Lounge that are now open daily. Breakfast and lunch are available from 8 a.m. to 3 p.m. and the pool is open 9 a.m. to 10 p.m.
Explore the lake, take in wildlife and picturesque scenery, enjoy boating and fishing events or just chill poolside. From family reunions and celebrations to romantic weekend getaways or excursions with friends and of course your annual family vacation, Alhonna is the perfect place to stay.
SPECIAL: 18% Discount for 7 night Stay Starting on any day of the Week or 12% Discount for 5 night Stay Starting check in on Sunday. These discounts are available for arrivals through 8/27/2023.
To book your next trip to this unique lakeside destination visit  www.thealhonnaresort.com.