If you love fall colors, places like Rock Bridge and Finger Lakes state parks and Eagle Bluffs Conservation Area all offer the perfect chance to get outside and enjoy the fall foliage. Plus, with plenty of places in and around Columbia offering outdoor dining with locally-sourced fall ingredients, getting fresh fall air can be a culinary adventure as well.  While this city is known for its celebrated universities with great performing arts events throughout the year, Columbia also offers a mix of small-town charm and friendliness. It's open spaces also attract outdoor enthusiasts year-round, making it a great destination for an extended weekend getaway.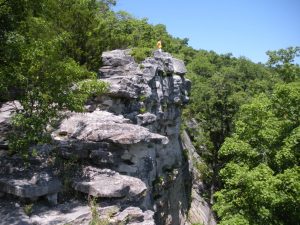 Experience the room to roam in any one of 73 area parks, 10 conservation areas, three unique state parks, a celebrated nature trail, and the city's numerous outdoor venues.
Columbia's Capen Park offers impressive rock outcroppings and stunning scenic views that are popular.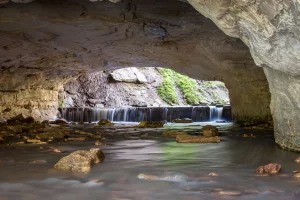 Located just five miles south of the downtown is Rock Bridge Memorial State Park, which offers wanderers the chance to trek along some of the most favorite hiking trails in the state. The 2,272-acre park is home to impressive karst geological formations, a namesake rock bridge, sinkholes, a natural spring, and an underground stream in the imposing seven-mile-long cave system known as the "Devil's Icebox." The 750-acre Gans Creek Wild Area located within the park features a rugged 8.5-mile trail surrounded by high bluffs and accommodates horseback riding from July through October.  For more details on Rock Bridge Memorial State Park, visit www.mostateparks.com/park/rock-bridge-memorial-state-park .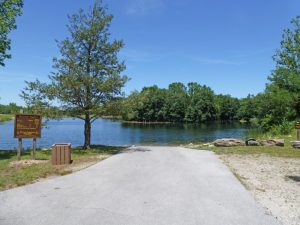 Finger Lakes State Park, located just north of Columbia offers a unique mix of amenities and draws a diverse crowd. This 1,128-acre park was once the site of a coal strip-mining operation, which created the park's namesake lake configurations and rough terrain. The rugged landscape of Finger Lakes State Park has been recycled into more than 70 miles of off-road motorcycle and all-terrain vehicle trails, only one of two Missouri state parks that allow off-road vehicles. And, for visitors looking for the more typical state park experience, the numerous finger-shaped lakes allow activities such as swimming, fishing, canoeing and scuba diving. Nearly a dozen small, isolated lakes left by the mining company were joined together by a series of dams and canals. The result is a long, narrow strand of water that runs more than a mile and a half along the eastern edge of the park, perfect for canoeing, kayaking and float fishing. A sand swimming beach and change house are located on one of the eastern finger lakes. For more information on Finger Lakes State Park, visit www.mostateparks.com/park/finger-lakes-state-park.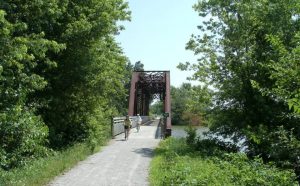 Columbia also provides visitors with perhaps two of the most enjoyable ways to experience Missouri's beautiful countryside – by bicycle or by foot. The Katy Trail State Park, the longest developed rails-to-trails conversion program in the U.S., runs along the western border of the city and connects to Columbia via the nine-mile MKT Nature and Fitness Trail. The MKT, runs through the heart of downtown Columbia making it easy to access the Katy Trail.
All of the parks and conservation areas are free and open to the public year around. For more details on the activities and amenities available at the Columbia-area parks and conservation areas, visit the parks and trails page at www.visitcolumbiamo.com/section/parks-trails/.
Visitors interested in exploring Columbia's state parks, conservation areas and city parks can find information on lodging, dining options, events, additional attractions and things to do around Columbia by heading to the Columbia Convention and Visitors Bureau (CVB) website at https://www.visitcolumbiamo.com/ . Or, they can call the CVB at 1-800-652-0987.
SLEEP UNDER THE STARS 
For those looking to pitch a tent, park an RV or find a comfortable cabin, there are several great campgrounds and RV parks that would complete any Columbia outdoor adventure. In addition to Finger Lakes State Park and Cooper's Landing mentioned above, guests in Columbia could enjoy the well-maintained, spacious settings at Cedar Creek Resort and RV Park east of the city and Cottonwoods RV Park north of Columbia. Both parks have ample spaces for RVs of all sizes plus a host of amenities on-site for their guests. For a more rustic camping experience, Three Creeks Conservation Area just south of Columbia features hike-in primitive campsites year around.
Embrace College Spirit: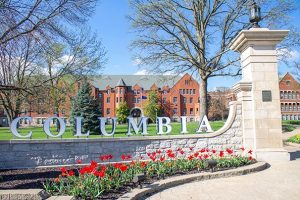 Columbia thrives on the enthusiastic spirit of the University of Missouri, and a visit wouldn't be complete without attending a thrilling college sporting event. Head to Faurot Field to catch a thrilling football game or enjoy the electrifying atmosphere at the Mizzou Arena during a basketball match. Immerse yourself in the vibrant sea of school colors, cheer alongside passionate fans, and witness the indomitable spirit of the Tigers.
Enjoy Downtown:
The District
Downtown Columbia exudes a lively ambiance and is perfect for an afternoon stroll. The district is lined with charming boutiques, local eateries, and trendy coffee shops. Pop into eclectic stores and art galleries, grab a cup of artisanal coffee, or savor a delectable meal at one of the farm-to-table restaurants. The vibrant atmosphere and unique offerings of downtown make it an ideal spot for leisurely exploration and people-watching.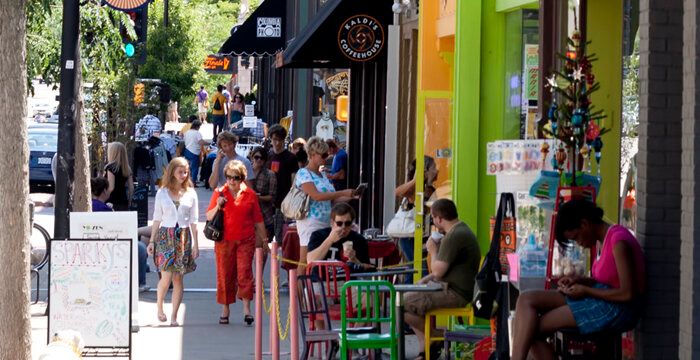 Cultural Delights:
For culture enthusiasts, Columbia boasts a rich arts scene. The University of Missouri's Museum of Art and Archaeology displays a diverse collection spanning various periods and styles. The city is also home to several theaters and music venues, where you can catch performances ranging from classical concerts to indie bands. Check the local listings for art exhibitions, theatrical productions, and live music events during your visit.
Culinary Experiences:
Columbia's culinary scene is a delightful fusion of flavors. From farm-to-table establishments to international cuisine, there's something to please every palate. Start your day with a delicious breakfast at a local cafe, savor gourmet sandwiches for lunch, and satisfy your taste buds with delectable farm-fresh creations for dinner.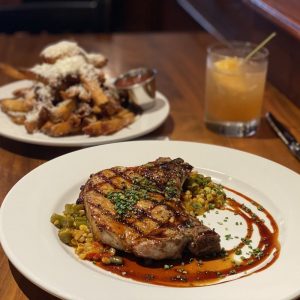 Don't forget to explore the breweries and wineries in the area, where you can sample locally crafted beers and wines.
Whether you're an avid sports fan, an art aficionado, or a nature enthusiast, this vibrant college town has something to offer. Explore the lively downtown area, immerse yourself in college spirit, delve into the cultural scene, and take advantage of the abundant outdoor recreational opportunities. With its dynamic atmosphere and welcoming charm, Columbia is a destination that will leave you with cherished memories and a desire to return.