By Stephen Foutes
Kansas City is an excellent destination for your family's outings, offering everything from world-class museums and beautiful outdoor spaces to lively entertainment venues and can't-miss shopping districts.
Oh, and instead of picking up a card for someone, how about seeing where they're made?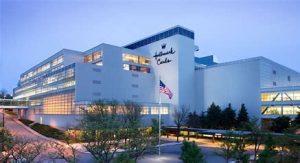 At the
Hallmark Visitor Center
you get an inside look at the company behind the golden crown through museum-like exhibits and displays, including those focusing on the relationship between Hallmark and Disney. one of the worlds most creative companies come to life before your eyes. Founded in 1910 by Mr. J.C. Hall, Hallmark has been headquartered in Kansas City, Missouri, for more than 100 years. Enjoy the many interactive displays, original artwork, Keepsake Ornament collections, Hallmark television commercials, and special exhibits. We also have activities for groups.
From the Hallmark Visitor Center, step out and hop on the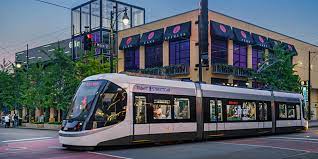 KC Streetcar  for a convenient ride to other attractions, including Union Station, (stop at Dutch Flowers to get your mom a fresh arrangement and at Bloom Baking Company for lunch or a delicious sweet treat) and Crossroads Art District. The Streetcar's 16 stops are spaced out every couple of blocks and rides are free. As your day in Kansas City draws to a close, you'd be remiss to not see a live performance. Known predominantly for jazz clubs, Kansas City hosts musical performances of all genres, especially at venues within the Power and Light District. Still, it's live jazz for which Kansas City is most famous.
If live music isn't your thing, savor a taste of the region at TerraVox Winery in nearby Weston and enjoy flavorful Missouri wines in a fun, relaxed setting open Tuesdays – Sundays 11 a.m. – 6 p.m..
Dinner out is always a good option, too, and Kansas City's restaurant scene is so robust (there's much more than barbecue!), the only problem you'll have is narrowing down your choices.
Of course, what's mentioned above is merely a small taste of everything there is to see and do in Kansas City. Find more information here at VisitMO.com.