Bucks County Beach Days
Through Aug. 31/LAHASKA – What's 12 feet tall and loves to sit on the beach? It's the Bucks County Beach Days: Sand Sculptures in the Village! The event highlights six massive sand sculptures and two smaller ones created by four world-renowned master sand sculptors. The spectacular sculptures pay homage to the area's rich history, landmarks, and scenery. Admission is free. Sandboxes designed for family play will also be placed throughout the property. The event is one of many planned during Peddler's Village's celebratory 60th anniversary year.
Aviation Days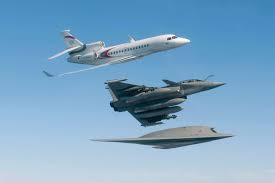 Aug. 20-21/WAYNESBURG – The members of SOAR of Greene County invite you to join us for a weekend of airplanes and all things aviation! Aviation Days will be held from 9 a.m. to 4 p. m,  and will include plane rides, static displays, aerial demonstrations, children's attractions, and more! Admission is free!
Airplane Rides | Standard airplane rides, Biplane rides, and Young Eagles rides (free for kids ages 8-17 with legal guardian present – Saturday only)
Helicopter Rides
Parachute Demo | Event opener and additional demonstration
Vintage Aircraft Displays | C-54 "Spirit of Freedom," Grumman TBM Avenger, Pitcairn Mailwing, and many others!
C-54 "Spirit of Freedom" Candy Drop | Drop starts at 4 p.m. Sunday only
Kids Area | Plane Train Rides, Games, Pictures in a real plane, Airplane toys, and more!
Food and Other Vendors
Plane-Pull | Kick off the weekend events on Friday night with a "strongman" airplane pull competition at 6 p.m.
Tall Ships Erie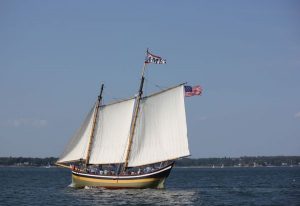 Aug. 25-28/ERIE – A maritime celebration! Tour and explore a fleet of tall ships, and set sail on select ships, along with live music, entertainment, children's festival, a marketplace, food vendors and more. Make your plans to attend this four-day celebration of maritime heritage with a fleet of tall ships on Pennsylvania's only port to the Great Lakes. The parade of sails will be at 4 p.m. Thursday. Festival grounds will be open each day from 10 a.m. – 6 p.m. Tickets are available online at https://www.tallshipserie.org/buy-tickets
New Berlin Days
Aug. 27/NEW BERLIN – One of the largest street outdoor-antique, arts & crafts shows in Central PA, New Berlin Day is a can't miss event for travelers near and far. Musicians will welcome you down the streets of New Berlin, where stands featuring over 125 antique dealers and artists line the road. This annual event is the perfect place to explore your inner creativity with arts and crafts, or even participate in the silent auction where you can place a bid on a handmade quilt or other antiques and art donated by local artists.