By Kathy Barnett
Managing Editor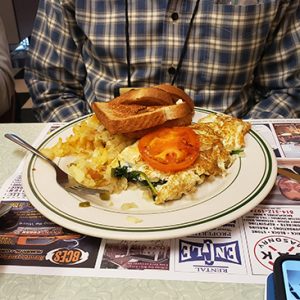 From the delectable breakfast at Tom & Joe's to exploring the fascinating Baker Mansion History Museum and the Southern Alleghenies Museum of Art, and finally savoring a delightful dinner at the Farm Cafe at Windswept, Altoona promises an unforgettable journey. Let's embark on a day of exploration and indulge in the rich culture of this hidden gem.
Morning Delight at Tom & Joe's:
Your day in Altoona begins with a hearty breakfast at the beloved Tom & Joe's restaurant. This local institution has been serving up delicious breakfast fare for decades, and the aroma of freshly brewed coffee and sizzling bacon welcomes you as you step inside. Indulge in their signature "Tom's Big Breakfast" featuring fluffy pancakes, perfectly cooked eggs, crispy bacon, and a side of home-fried potatoes. The warm and welcoming atmosphere, coupled with friendly staff, makes Tom & Joe's the perfect place to start your adventure in Altoona. In 1956, Tom Batrus had the small diner building he currently occupied removed and rebuilt an entirely new diner that closely resembles how Tom & Joe's looks today.  
Penn State Altoona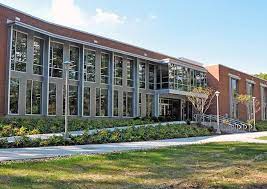 For those seeking to add an educational touch, a visit to Penn State Altoona College is a must. Located amidst the picturesque landscape, the campus boasts a vibrant academic atmosphere and offers a chance to experience the renowned Penn State University system on a more intimate scale. Stroll through the well-maintained grounds, where modern architecture blends seamlessly with the natural surroundings. Take a moment to explore the campus facilities, which include state-of-the-art classrooms, libraries, and student activity centers. If your visit aligns with the academic year, you might even catch a glimpse of student life in action, witnessing the energy and enthusiasm that emanates from the diverse student body. Penn State Altoona's presence in the community contributes significantly to the city's cultural and intellectual landscape, making it an excellent addition to your Altoona itinerary.
Exploring History at Baker Mansion
History Museum: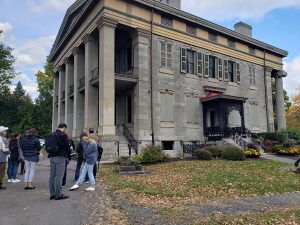 After fueling up, head to the Baker Mansion History Museum, where you'll delve into Altoona's rich past. This majestic mansion, dating back to the mid-1800s, offers a glimpse into the lives of the prominent Baker family who once resided here. As you step through the grand entrance, you'll find yourself surrounded by ornate furnishings, antique artifacts, and captivating exhibits that portray the city's historical significance. Knowledgeable guides will regale you with fascinating anecdotes, giving life to the stories of Altoona's yesteryears.
Artistic Inspiration at Southern
Alleghenies Museum of Art: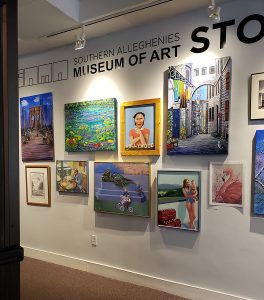 After a morning steeped in history, immerse yourself in the world of art at the Southern Alleghenies Museum of Art. Located in the heart of downtown Altoona, this contemporary art museum features a diverse collection of works by regional and national artists. From paintings and sculptures to photographs and ceramics, the museum showcases an array of artistic expressions. Spend time wandering through the galleries, appreciating the creativity and talent on display. Don't forget to check their calendar for special exhibitions and events that might coincide with your visit.
A Culinary Delight at the Farm Cafe at Windswept: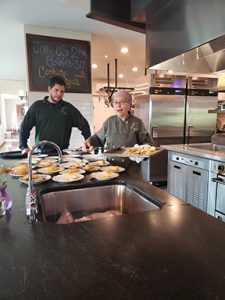 As the day draws to a close, make your way to the Farm Cafe at Windswept, a charming farm-to-table restaurant that celebrates local produce and flavors. Nestled amidst the rolling hills of the Alleghenies, the restaurant exudes rustic charm and offers breathtaking views of the surrounding countryside. Indulge in their farm-fresh seasonal dishes, which might include dishes like herb-roasted chicken, grilled vegetables, and homemade pies. The Farm Cafe's commitment to sustainability and local sourcing ensures an unforgettable dining experience that highlights the region's culinary delights.
Altoona is a hidden treasure waiting to be explored and promises a fulfilling weekend getaway for any traveler. Whether you are a history enthusiast, art lover, or simply seeking a taste of Pennsylvania's culture and cuisine, Altoona has something to offer every curious soul.