Travelers can take one giant leap toward space exploration as Moonshot Museum, Pennsylvania's first space museum and the only museum in the world to focus exclusively on career and community readiness for the 21st century space industry, officially opened in Pittsburgh's Northside on Oct. 15.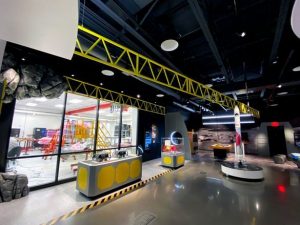 Co-located at the headquarters of space robotics company Astrobotic, this Only in Pittsburgh attraction provides hands-on, interactive encounters just as visitors enter the museum. Space explorers of all ages and backgrounds will marvel at the sight of the assembly of a real lunar spacecraft while also navigating one interconnected experience that puts them in charge of a simulated space mission.
When it comes to space exploration, why stop at the Moon? Mars: The Next Giant Leap, opens at the Carnegie Science Center on Nov. 19. The new exhibition launches visitors on a 300-million-mile journey to Mars, where they will explore relevant, contemporary issues that surround space exploration. This new 7,400 square foot permanent exhibition gallery is the most expansive new experience added since the Science Center opened in 1991.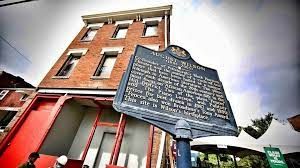 August Wilson House officially opened its doors on Aug. 13. Located at 1727 Bedford Ave., in the Hill District neighborhood, the restored childhood home of Pulitzer Prize-winning playwright August Wilson is now an arts center for programming, workshops and panel discussions while also serving as a destination for resources related to Wilson's life and work.
Rolling out four hundred cans of beer per minute, Pittsburgh Brewing Co.'s new stainless steel brewing facility in Creighton features state-of-the-art technology. With brewery tours, a restaurant, an onsite store and a distillery in the works, Pittsburgh Brewing Co. will be an exciting addition to the region's established craft beverage scene.
The arts continue to thrive in Pittsburgh with two new, first-of-their-kind exhibitions opening. Now through Feb. 20, 2023, The Andy Warhol Museum presents Andy Warhol's Social Network: Interview, Television and Portraits. This first-time exhibition seeks to answer the question of how Pittsburgh pop artist Andy Warhol would fare in a fast-paced world of social media through thoughtful examinations of his work in television, print and portrait commissions.
The Frick Art Museum examines self-taught artists throughout the history of the United States with American Perspectives: Stories from the American Folk Art Museum Collection, on display through Jan. 8, 2023. The first folk art exhibition in the Frick's history, American Perspectives includes sculptures, paintings and other objects that each share a powerful, lived experience unique to the nation's history.
Contemporary Craft showcases innovation and transformation in the glass medium with Transformation 11: Contemporary Works in Glass, on display through March 18, 2023. This groundbreaking exhibition features 17 contemporary artists from around the world who push the boundaries of traditional techniques and elevate glass from the ordinary to the extraordinary.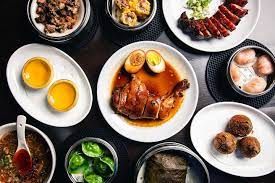 Foodies have yet another reason to flock to Pittsburgh's Lawrenceville neighborhood with the opening of The Parlor Dim Sum, the new restaurant from chef-restaurateur Roger Li. The retro neon sign and unique Mahjong tile art beckons diners to a Cantonese and dim sum menu with elevated flavors. Dim Sum is ordered via checklist including Li's upscale versions of everything from siu mai to roasted pork buns, crystal shrimp dumplings and fried wontons. An extensive menu of Cantonese BBQ, noodle dishes and from the wok favorites will keep diners coming back (reservations highly recommended).
Learn more about these new Only in Pittsburgh experiences, attractions and more at VisitPITTSBURGH.com.