Plan your visit around live music, culinary events, art exhibitions, plus dozens of major annual events.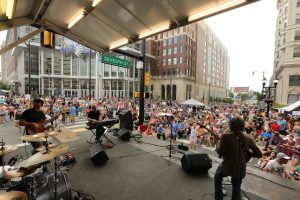 First on the agenda is the upcoming Blues, Brews and Barbeque June 24 in Allentown. Hear incredible Blues musicians while sampling finger-lickin' BBQ from all around the country. Cool off with craft and domestic brews right in the heart of the city. Admission is free. Festival hours are from noon to 10 p.m.
The Pennsylvania Shakespeare Festival is ongoing now through
Aug. 6.  Expect to be entertained with a thrilling line-up of live theatre. The professional theatre company of PA Shakespeare Festival (PSF) brings actors, directors, designers and more from across the country to create top of the line performances over the summer months. You'll find performances that can be enjoyed by the whole family, from classic musicals, to hysterical comedies, to kid-friendly spectacles. Don't miss A Midsummer Night's Dream through June 18,  The Complete Works of William Shakespeare Abridged [revised] June 28–July 16 or The Tempest July 12–August 6.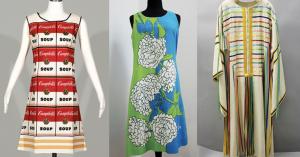 Summer months, now through Sept. 24, head to the Allentown Art Museum and view the exhibit "Fashion as Experiment" featuring more than 80 garments and accessories from the Museum's collection that illustrate the tumultuous mood of the decade, ranging from hippie looks to ready-to-wear designs by André Courrèges, Emilio Pucci, and Vera Neumann. This varied selection illustrates how 1960s youth mobilized fashion as a place for debate, activism, and imagination—and as a driver of social and political change. This use of fashion to question social convention laid the groundwork for clothing to take on political meaning at the end of the decade. Young people began wearing globally inspired styles as well as thrifted and handmade garments to protest the materialism, racism, and imperialism they saw in American society. Admission is free. Open daily from 11 a.m. – 4 p.m.
Each summer, Bethlehem comes alive as the tradition of Musikfest returns to the city. The festival kicks off on the first Friday of August and continues for 10 consecutive days packed with music, food, and plenty of fun for all ages. Musikfest takes place August 3-13 this year for its 40th Anniversary and will feature Maren Morris, the Goo Goo Dolls, Walker Hays and many more musical superstars. For more information, visit https://www.discoverlehighvalley.com/events/major-events-festivals/musikfest/
Over the years, Lehigh Valley has hosted a variety of events and tournaments for sports across the spectrum from All-Star games and National Championships to youth and amateur competitions of too many sports to mention. Highlights include Lehigh LAXFEST, Men's & Women's Pensylvania State Bowling Championship, U.S. Women's Open, NCAA National Track Cycling Championships, Triple-A All-Star Game, Triple-a Championship Game, Mid-Atlantic AAU Regional Wrestling, Lehigh Valley SoccerFest, USA Cycling National Mountain Bike Championship.
Visit DiscoverLehighValley.com for more things to do and follow @LehighValleyPa on Facebook, Instagram, and Twitter.
Just 60 minutes north of Philadelphia and 90 minutes west of New York City, Lehigh Valley is home to must-see attractions and festivals, world-class sporting events, thrilling outdoor recreation, renowned colleges and universities, and historic sites including Bethlehem, a National Historic Landmark District and nominee on the U.S. Tentative List for World Heritage Designation. Many of America's favorite brands such as Crayola®, Peeps®, Mike & Ike®, Martin Guitars, Mack Trucks and Olympus reign from Lehigh Valley. Visit DiscoverLehighValley.com and follow @LehighValleyPa.