Labor Day weekend is a great time to get out into nature with family and friends in New York State. The long weekend offers more opportunities to explore while staying as local as possible. Near the Catskills? Go for a hike, a swim, or a mountain bike ride! For your next extended weekend getaway, choose one of the following  popular attractions from award-winning Broadway shows and Bricktastic theme parks to scenic railroad rides and boat cruises that are 100% worth the hype (and the lines). 
Dazzling destinations for one-of-a-kind adventures
NEW YORK CITY – Organized by the City Parks Foundation, see as many as 80 free shows through October in 13 Neighborhood parks in all five boroughs. Enjoy jazz, indie-rock, country, opera, afrobeats as well as Hip-Hop, which is celebrating its 50th Anniversary.  For a full season schedule, visit  the City Parks Foundation.  New York's Theatre District is home to over 40 Broadway theaters, so there's never a shortage of talent to admire. Be sure to catch favorites like The Lion King, Hamilton, Wicked or best musical Kimberly Akimbo. With so many popular shows, tickets do sell out quickly, so be sure to book in advance. Be sure to explore other events and attractions this summer in New York City.
Race to Saratoga Springs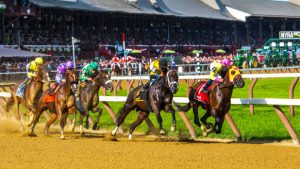 Witness horse-racing history at one of the world's top 10 oldest organized sporting venues and the third oldest racetrack in the country. Watch some of the world's best thoroughbreds zoom down the dirt track and compete in famous races like the Travers Stakes happening on August 26, 2023. Be sure to check out delicious local food, live music, tours of the facility, and fun seasonal events like the fanciest hat competition. Daily general admission is $10. Travers Day admission is $30.Live racing is conducted five days per week, Wednesdays through Sundays, with the exception Closing Week which will conclude on Labor Day, Monday, September 4. For the first time ever, a single admission rate will provide fans with access to the Clubhouse and Grandstand. Admission will be $7 daily if purchased at least 24 hours in advance. The day of attending an event, admission will be $10. Reserved seating is not included in this price. See more information at Visit Saratoga Springs.
Splashing Water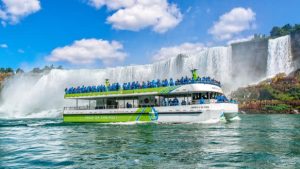 Catch some serious spray off the magnificent Niagara Falls from the deck of the famous Maid of the Mist! The boat tour brings you right into the belly of the beast, so to speak, and 600,000 gallons of falling water causes quite a splash. If you're craving even more water adventure, kick things up a notch with Whirlpool Jet Boat Tours. On the tour, you'll travel through the Niagara River Gorge right into the heart of Devil's Hole Class 5 rapids! It sounds risky, but don't worry, these boats are specially designed to withstand turbulence. Summer is the best time to go because you most definitely will end up soaking wet! (Prefer to stay dry? Covered boats are also available.)
Strong Museum of Play
ROCHESTER – The world's only collection-based museum focused on play is a 100% must-visit for kids (and kids at heart). The Strong National Museum of Play houses some of the world's most comprehensive collections of dolls, toys, and play-focused objects and the Toy Hall of Fame. There are tons of hands-on exhibits to explore, antique pinball machines and classic arcade games to play, and even a carousel and train to take a ride on.
New York State Fair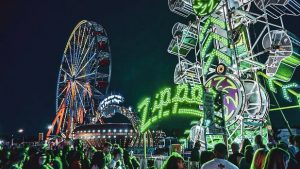 One of the state's most beloved events of the year. This amazing 13-day celebration brings millions from all across the Empire State and the country. With tons of delicious fair cuisine like fried Oreos, sausage and peppers, and wine slushies, adorable animals, exciting midway rides, live music from world-class musicians like REO Speedwagon, Tyler Hubbard, Theory of a Deadman, and Chubby Checker, you're bound to have a great time! Now thru September 4, $6 daily for adults, seniors, and children 12 and under, free. Advanced online ticket purchase is required. 
Howe Caverns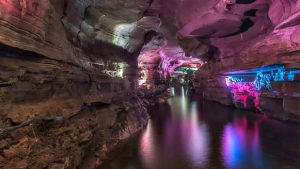 Travel 156 feet below the earth's surface on a tour where you'll see amazing rock formations and the underground river that carved them. There really is fun for the whole family with all kinds of specialty tours including the 2.5-hour Signature Rock Discovery Tour that reveals portions of the cavern that have not been open to the public in over 100 years, or the 2-hour Family Flashlight Tour where you get to adventure through the caves using only the light in your hand.
Whether you're a beach enthusiast, thrill seeker, foodie, music lover, or history buff, make the most of the gorgeous weather and longer days with an extended weekend getaway to New York.