New York is known for New York City and towering Niagara Falls. NYC's island of Manhattan is home to the Empire State Building, Times Square and Central Park. The Brooklyn Bridge connects Manhattan with the borough of Brooklyn. The iconic Statue of Liberty stands in New York Harbor. To the east, Long Island has beaches, the Montauk Lighthouse, the ritzy Hamptons and Fire Island. New York is nicknamed for its national and global significance. The origin of the nickname is unknown. However, some sources credit George Washington, who referred to New York state in December 1784 as "at present the seat of the Empire."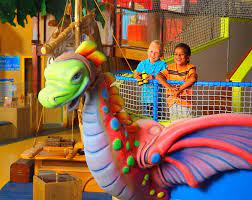 On an extended weekend getaway, when weather is too harsh to be outdoors, visit a world-class museum interesting for adults and children alike. Rochester has an entire museum dedicated to play and it happens to be one of the largest museums in the country. In Centerport, the Strong National Museum of Play exhibits are highly interactive and they let you explore electronic games, obstacle courses, a large toy supermarket, giant Etch-a-Sketches, sports, and more. Tour the stunning former mansion of William K. Vanderbilt II, now converted into a museum filled with his collections of art and wonders from his travels. Once you've explored the mansion, head on over to the 147-seat state-of-the-art Charles and Helen Reichert Planetarium. Gaze up at the stars on its 60-foot dome, or soak in the real thing from the rooftop observatory on Friday nights, weather permitting.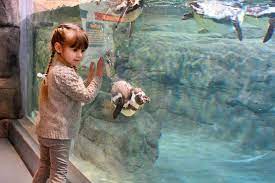 New York state contains incredible wildlife. Head to the other side of the state to see the Aquarium of Niagara at Niagara Falls. Experience a beak-to-nose encounter with Humboldt penguins. Watch them waddle around and learn more about these fascinating Peruvian birds! The Aquarium of Niagara is proud to be a rescue facility and is evolving into the premier facility for blind seals. Spend the day with an Aquarium trainer and take a behind-the-scenes look at this fascinating career! High energy sea lion shows and Rescue Harbor Seal presentations are sure to bring a smile to your visit. In Freeport, Captain Lou Fleet & Sapphire Cruises offers seal watching tours from the end of December through April.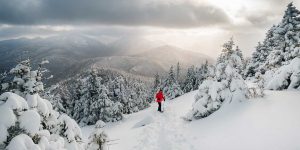 Take a meditative meander in the Adirondacks. For those seeking a cold weather adrenaline rush, the Adirondack region is home to excellent ice climbing and winter hiking. Make your way to a mountain summit, covered in snow, for stunning snow-capped views. In wintertime, the Adirondacks are a wonderland, a snow-covered playground where anything is possible. The wild beauty of upstate New York's Adirondack Mountains is ideal for a wander through the woods. Guests at Whiteface Lodge, an all-suite resort inspired by the Adirondack Great Camps of the Gilded Age, can directly access a number of hiking trails in the surrounding woodlands above Lake Placid. Glide across the lake by kayak (boat rental operators open in the spring) or hike along the Ausable River to view High Falls Gorge. Guests can also take advantage of a new online tool, Adirondack Wayfinder, from the Regional Office of Sustainable Tourism, to plan an itinerary around the area's many open spaces.
Take an adventure into the woods in Westchester County. Just a short drive from Manhattan and flanked by the Hudson River and Long Island Sound, Westchester County abounds in parkland, earning Niche's #2 ranking among New York counties for outdoor activities. A highlight of Katonah's Lasdon Park & Arboretum is its Famous and Historic Tree Trail, planted with trees whose direct ancestors were connected to historic American moments and public figures. At 1,082-acre Mountain Lakes Park (North Salem), trails wind through a native hardwood forest and past five lakes. The 208-acre George's Island Park (Montrose) offers wooded trails and boat access to the Hudson River. Make it a weekend with a stay at the historic Tarrytown House Estate. With its wooded landscape on 26 riverfront acres, guests can reap the benefits of being in nature without leaving the grounds.