Dancing Daffodils: Pick-Your-Own Daffodils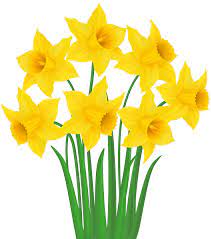 Thru April 30/HIGGANUM- Daffodils represent joy, and picking them is the perfect way to celebrate spring. Enjoy an outing with family and friends picking daffodils at Dancing Daffodils, Connecticut's first PYO daffodil farm. Set on a historic 1790 property in beautiful Candlewood Hill Valley, the daffodil farm is a magical place. Stroll through the fields and choose from nearly 100,000 beautiful flowers. Daffodils are .70 each. Call ahead for the daily picking report. Pick daffodils and pick happiness! Visit website here.
Earth Day Celebration | Mystic Aquarium
April 22/MYSTIC- Be one of one billion+ caring people around the world who celebrate the planet Earth in April. How? Come to Mystic Aquarium's annual Party for the Planet! Visit with enjoy hands-on activities, environmentally themes crafts and games throughout the celebration and learn how to reduce your personal impact. Activities are included with Aquarium admission. Registration is not required. See their website for more info.
Ellington Farmers Summer Market
Thru October/ELLINGTON- Helping to Build a Heathy Community.
Summer Market Dates: Saturdays April-October
The Ellington Farmers' Market is a registered 501c3 nonprofit organization. Please consider a tax deductible donation to help cover the cost of market programs and operations. Your kindness and generosity are greatly appreciated! Click here to check out their website.