Art and architecture are not the only pleasures offered by the New Haven region on the south-central coast, but if those are your interests, get thee to Yale University, where visitors can find art and architecture on an Ivy League scale. The Yale University Art Gallery presents works by van Gogh, Manet, and Picasso, while the Yale Center for British Art offers the largest collection of this kind in the United States. For art of a more comical bent, 60,000 pieces of cartoon art and a cartoon theater are waiting at the Barker Character, Comic & Cartoon Museum in Cheshire. And the Shubert Performing Arts Center in New Haven is a center of lively theater.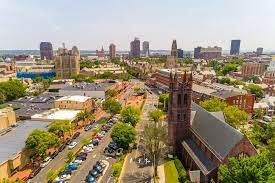 With more than 50 unique boutiques and shops in Chapel Street Historic District and Broadway, Shops at Yale at 255 Crown Street has the perfect mix of browsing, shopping, dining, and people-watching to fill a weekend. The Shops at Yale are rich with boutiques alongside national retailers like Apple, J. Crew, and Urban Outfitters; bluestone sidewalks and beautifully restored architecture; award-winning restaurants and theaters; and world-renowned museums. Near at hand are public spaces that host lots of fun cultural events (one example among many is the sidewalk chalk art festival in August).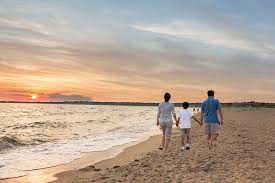 Children and families can luxuriate in summer fun at the Hammonasset Beach State Park, Connecticut's longest saltwater beach. Birdwatchers can enjoy themselves any time of the year at the Connecticut Audubon Coastal Center in Milford. Moving indoors, kids will find themselves goggle-eyed at the 67-foot brontosaurus at the Peabody Museum of Natural History in New Haven. For a very unusual exploration, make your way to The First Church of Christ, also known as Center Church or Church on the Green, in New Haven, where a crypt with tombstones dating back to 1687 is located beneath the church. Or for peaceful beauty on Long Island Sound, it is hard to improve on a cruise around the Thimble Islands off of Branford. If you live to shop, or just like to shop, the town of Clinton is home to the Clinton Crossing Premium Outlets, where shoppers can find a large variety of brand-name merchandise. Surely, the New Haven region is a place of variety, indoors or out.
The best of British art in a celebrated edifice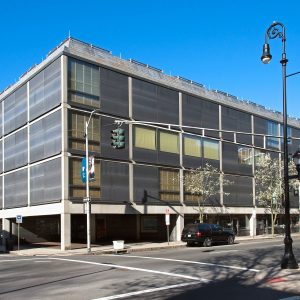 The Yale Center for British Art is a public art museum that houses the largest collection of British art outside the United Kingdom. Included are paintings, sculpture, prints, drawings, rare books, and manuscripts from the Elizabethan period onward. The works of Reynolds, Stubbs, Gainsborough, Turner, Constable and others who lived and worked in Britain are on display. Enjoy a year-round schedule of exhibitions and programs as well as a Reference Library and Archives, conservation laboratories, a study room for examining works from the collection, and an online catalog. The building, opened in 1977 is the last to be designed by acclaimed American architect Louis I. Kahn and is near many of New Haven's best restaurants, theaters, and shops. Free and open to the public.
Jiminy Cricket Hops
Lighthouse Point Park