Dream Big in Small Towns.
 Visit North Carolina today launched Dream Big in Small Town NC, an initiative to boost economic recovery by attracting travelers and potential workforce to small towns in 16 counties. Starting with a sweepstakes promotion, the campaign showcases natural beauty and small-town charm drawing attention to the people, places and businesses in three distinct regions designated as the Scenic Mountains, the Northeast Lakes & Rivers, and the Inner Banks. The Scenic Mountains is the first region to take the spotlight with: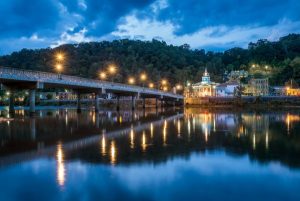 The sweepstakes prize package includes A $1,000 Airbnb stay voucher to experience Small Town NC life.
A $500 VISA gift card to help with travel expenses by plane, train or automobile
A choice of gift cards for dining, recreation and shopping in the Scenic Mountain destinations.
In a separate promotion with the lodging-friendly Flip.to platform, travelers can share stories about the pleasures of adventuring and living like a local for a chance to win a stays and unlock discounts in Dream Big communities. Opportunities include the Route 19 Inn in Maggie Valley and Fontana Village at Fontana Dam.
Similar promotions and satellite media tours are planned for the program's launch in the Northeast Lakes & Rivers this summer and in the Inner Banks in the fall.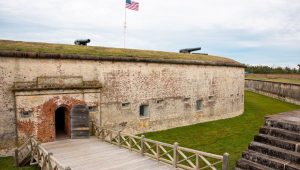 If you are a history buff, a visit to Fort Macon State Park is in order. Here, you will find a reconstructed fort standing guard over Beaufort Harbor as it did during the Civil War. History and educational programs are presented often during the winter where you can see re-enactments on the parade ground and take a guided tour of the fort to learn more about its history. Nearby, the Theodore Roosevelt Natural Area and the North Carolina Aquarium at Pine Knoll Shores also make for great winter destinations. The turtle maze is a kid-favorite, showing what it feels like for a just-hatched turtle to make it to the sea.
Another city full of history is Mount Airy, the home of Andy Griffith. Take a police car tour of this famous town, complete with siren, and learn about the "real" Mayberry. >MORE
Raleigh, N.C., is often called the "Smithsonian of the South," because there are so many free museums, historic attractions and educational institutions. Discover a rich history, culture, and science through captivating, state-of-the-art exhibits. And, join in broadening your horizons through an enticing array of visual and performing arts exhibitions. >MORE