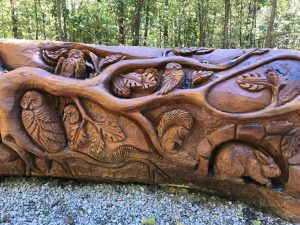 N.C.'s most visited state park maintains its status as a peaceful and affordable getaway thanks to its sheer size. With more than 5,000 acres of forest, trails, and lakes, this natural oasis is a must-do destination for outdoor enthusiasts—hikers, cyclists, horseback riders and canoeists included! Hikers, trail runners, bicyclists and equestrians cherish the extensive network of hiking and multi-use trails A fallen red oak tree—approximately 25 feet long and several feet high—has been transformed by artists Jerry Redi and Randy Boni of Smoky Mountain Art. It took a week using chainsaws to cut and carve away a series of animals, tree branches and leaves into the downed tree that lays just off the Graylyn multi-use trail—one of six multi-use trails inside the park that make up a total of 13 miles of paths available to hikers, cyclists and horseback riders.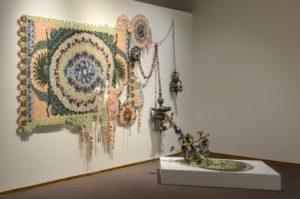 One of the most visited attractions in the entire state (and ranked by Insider as one of the top 25 museums in the country!), the North Carolina Museum of Art and its permanent galleries are open to the public free of charge. The collection of the North Carolina Museum of Art has grown to include major holdings in European painting from the Renaissance to the 19th century. Visitors would also be wise to stroll through the Ann and Jim Goodnight Museum Park, with its monumental public art installations and miles of multi-use trails weaving throughout. The 164-acre Museum Park is home to more than a dozen monumental works of art, with artists actively involved in the restoration of the Park's landscape and the integration of art into its natural systems.
Witness creativity in action. Visitors can peruse 30,000 square feet of galleries, get an up-close-and-personal look at artists as they work, create and display masterpieces of your very own and even purchase that piece you can't live without. Downtown.
N.C.'s 1st state park (& 5th oldest amusement park in the U.S.) is between downtown Raleigh and the main campus of North Carolina State University.  Admission and access to the playgrounds, grassy and tree-shaded areas, picnic shelters, grills, and tables are all free. Families can also enjoy amusement rides, including a historic carousel first built in 1911, for a small fee.
Smart, modern, and a little unexpected, this striking, non-collecting contemporary art museum, located in downtown Raleigh's rapidly-growing Warehouse District, displays new and emerging work by local and national living artists. Every exhibition is unique, bold, highly memorable, and designed to be thought-provoking and transformative. This expansive, light-filled gallery space has free admission
This National Historic Landmark stands as one of the best-preserved examples of a civic building in Greek Revival-style architecture. Originally, the Capitol building housed the governor's office, cabinet offices, legislative chambers, state library, and state geologist's office. Today, you can tour all three floors of the building (guided tours are available at no cost each Sat. at 11 a.m. and 2 p.m.) as well as explore the numerous statues and monuments on Union Square.
Located near North Carolina State University, this is a popular spot to get some exercise—a paved, three-mile greenway loop, plus two miles of unpaved trails, draw lots of joggers and walkers (and dogs, too!). The lake itself spans more than 150 acres and offers a wide variety of boats for rent. Jon boats, canoes, kayaks, sunfish sailboats, and stand-up paddleboards can be rented seven days per week during the middle of summer (and on weekends in May and Sept.).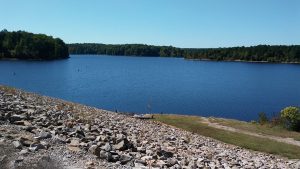 A 27.5-mile paved, uninterrupted greenway that stretches from Falls Lake to the Wake County line. A year-round haven for outdoor recreation. With views of historic sites as well as winding boardwalk areas and suspension bridges crossing over wetlands, the trail is open to joggers, walkers, runners, cyclists, roller-bladers, and others. Many consider the Neuse River Greenway Trail to be the gem of the 100-plus-mile Capital Area Greenway System
Featuring pillars with the names of 67 Garner-area veterans who died serving their country as well as historical narrative about the wars and conflicts in which the nation has been involved. Located at Lake Benson Park, which features trails, playgrounds, picnic shelters, and open space areas.
An array of late 19th and early 20th-century Victorian-inspired homes featuring a diversity of architectural styles. The homes, some with the most beautiful gardens, have been lovingly restored to exude old-world charm and splendor. You can explore this 30-block neighborhood by car or on foot. For a self-guided tour brochure, visit the Raleigh, N.C., Visitor Information Center.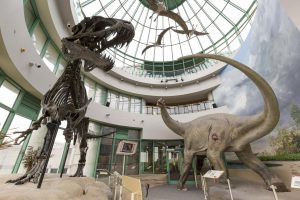 If you love museums and are fascinated with the natural world, you'll want to experience one of the Southeast's most valuable cultural resources. With four floors of exhibits—some including live animals—there's plenty to learn and be amazed by. All exhibits can easily be explored via self-guided tours. >MORE
A literal hop, skip and jump across a walkway from the North Carolina Museum of Natural Sciences, the North Carolina Museum of History—founded in 1902—allows visitors to access more than 14,000 years and 150,000 artifacts of N.C. history in a dynamic and immersive setting. Artifacts range from a full-size replica of the 1903 Wright Flyer to the lunch counter from a 1960 sit-in in Salisbury, N.C. (plus much, much more!).
Nothing cools your family off faster on a hot summer day than a public splash pad or sprayground. Luckily, there are several here you can happily wade into at little to no charge!
·         Jack Smith Park splash pad—Cary, free admission.
·         Taylor Street Park sprayground—Wake Forest, free admission.
·         South Park splash pad—Fuquay-Varina, $2 per child for non-residents.
Stroll through 10 acres of floral beauty at this nationally acclaimed garden with one of the largest and most diverse collections of landscape plants. With more than 5,000 plants collected from all over the world on display, you catch blooms any time of the year. Nearly 20 different gardens can be explored, each with a unique theme and space—a Japanese garden, a butterfly garden, a rooftop terrace filled with heat-tolerant plants and more.
A landmark at the center of the Raleigh Little Theatre campus. Tucked away behind Hillsborough St., the garden sports thousands of flowers which boom each spring, including more than 60 varieties of roses. It's a serene, relaxing atmosphere accessed freely from sunrise to sunset. In the summer months, a free outdoor movie series is a local-favorite activity.
The COR Museum examines and interprets the city's history with the goal of "preserving Raleigh's past for its future." Past and present exhibits include an exploration of Raleigh's journey towards Civil Rights, an examination of local democracy as well as a survey of Raleigh's music scene from 1976 to 1985. See what's currently on display, herefor City of Raleigh museum details.
At a whopping 308 acres in the heart of downtown Raleigh, Dorothea Dix Park offers beautiful rolling hills, huge shade trees and stunning views of the downtown skyline. Open to the public from dawn to dusk, the park plays host to a range of outdoor activities—sunset watching, bike riding, soccer matches, picnics, yoga and more.
Franklin Delano Roosevelt once described the North Carolina Executive Mansion as having "the most beautiful governor's residence interior in America." Home to 30 N.C. governors since 1891, the Victorian-style mansion is filled with fine 18th and 19th-century furnishings and art. Meander through the house and its surrounding gardens free of charge.
Said by some to be one of the most advanced libraries in the world, the James B. Hunt Library—opened in 2013—was built to reflect North Carolina State University's status as a preeminent technological research university. Bold and iconic, the library's architectural design strikes a unique presence with its intriguing design of glass and zigzagging, solar fins. Inside, be dazzled by technological wonders like curved digital display screens, touchscreen kiosks and bookBot—a subterranean robot programmed to fetch books from the 1.5 million housed in an underground storage facility.
The State Farmers Market, one of the best and most modern markets in the U.S., boasts 75 acres of indoor and outdoor vendor space. Sample and shop some of the freshest fruits, vegetables, meats and gift products from across the state year-round. Also check out the specialty gifts shops, plus the ever popular State Farmers Market Restaurant (don't miss the biscuits!).
Disc Golf
Top-level courses make the Raleigh area one of the nation's top destinations for disc golf. So, grab your discs and try your hand at free courses like Cedar Hills Park, Buckhorn and Zebulon Community Park, one of the top courses in the state.
At 174 acres, this wildlife refuge and environmental research center has it all—hiking trails, a 24-acre pond and Historic Yates Mill, Wake County's last remaining gristmill (fully restored and operable!). Tour the mill to learn about the "farm-to-fork" process, witness the corn grinding process and purchase bags of ground yellow and white cornmeal. Admission is free, but the mill tour (available to the public March through Nov.) will cost $3-5.
Perfect for hikers, kayakers and mountain bikers, this county park (which was the first county park established in the Raleigh area) welcomes all to the shores of the 520-acre Lake Crabtree in Morrisville. With nature trails, seasonal boat rentals, playgrounds, picnic facilities, a fishing pier and more, there are tons of recreational activities to take part in at little to no cost.
Free live music series
With the most live music in the state happening right here in Raleigh, you can find a show to enjoy almost every day of the year. Best part? You can catch many of them for free. You can find a current schedule of live music events here
Truly a community gathering space, musical performances, outdoor movies, recreation, games, public art, and pure relaxation. The centerpiece—a stunning, lighted fountain surrounded by plenty of outdoor seating—is an ideal spot for families and kids looking to spend time outdoors.
Outdoor Movies
Summer and fall nights are the perfect backdrop for cinematic blockbusters, arthouse indie flicks and family movies. Pack a picnic basket, grab a blanket or lawn chair and head out to places like Dorothea Dix Park, North Carolina Museum of Art and Cary's Koka Booth Amphitheatre (to name a few!).
Discover the rich past of Wake Forest, one of 11 municipalities in the Raleigh area and the birthplace of Wake Forest College (now Wake Forest University in Winston-Salem, N.C.). The Wake Forest Historical Museum houses a vast collection of photographs, books and artifacts, while offering an even deeper dive into history with guest speaker lectures. Also check out the restored home of Dr. Calvin Jones, physician, founder of the N.C. Medical Society and one-time mayor of Raleigh.
A local favorite is Millbrook Exchange Off-Leash Dog Park, recently renovated after winning a nationwide contest sponsored by Purina. In addition to fun agility elements, dig pits and water fountains, the park also features separate play spaces for large and small breeds. Other great parks to check out include Jack Smith Dog Park in Cary and Apex Nature Dog Park.
Visitors have been attending the Raleigh Flea Market, located on the North Carolina State Fairgrounds, every weekend since 1971. More than 600 vendors turn up every Sat. and Sun. from 9am-6pm to showcase everything from antiques and collectibles to handcrafts, furniture, homemade goodies, clothing, jewelry and more.