The largest city, New Orleans, is known for its colonial-era French Quarter, raucous Mardi Gras festival, jazz music, Renaissance-style St. Louis Cathedral, and wartime exhibits at the huge National WWII Museum.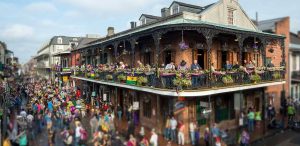 Explore to find the one that suits you best, including family-friendly parades and events all around the state! >MORE
Cajun Bayou Food Trail in Louisiana's Cajun Bayou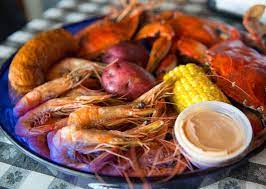 If you eat to live AND live to eat, then you'll certainly be interested in following the Cajun Bayou Food Trail through Louisiana's Cajun Bayou. The Food Trail is a series of unique dining experiences up and down Bayou Lafourche. With 16 different stops, the Trail ensures that you'll experience every flavor and food this special Cajun community offers. Armed with a Trail map and passport, follow your growling stomach and eager taste buds along the Trail, taking in every sight, sound, smell, and taste of the Bayou before turning in your passport (with five or more stamps) for a free T-shirt. (Tip: Whatever your shirt size was when you embarked on this adventure, you'll want to ask for one size bigger by the time you're done.)
Adventures Outdoors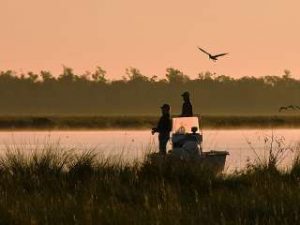 A quintessential visit to coastal Louisiana should arguably include outdoor experiences. The region's scenic (and gator-filled) swamps can be experienced in a number of ways, including by boat, kayak, and even a bird's-eye view via air tours. The opportunities for fishing along the coast are as varied as they are robust. Anglers can choose from freshwater, brackish or saltwater fishing. And they can opt for pier fishing, surf-fishing, inland charter fishing or deep-water fishing in the Gulf of Mexico. With liberal catch limits and a year-round "season," fishing on the Louisiana coast is most certainly an unrivaled experience. Located on the Mississippi Flyway, the Louisiana coast is also home to incredibly diverse birdwatching opportunities. The Creole Nature Trail in Lake Charles, which is in the southwest region of the state, is home to more than 400 bird species, including raptors, waterfowl, wading birds and shorebirds. Another great area for birdwatching is in Jefferson Parish on Grand Isle, Louisiana's only inhabited barrier island.
Geocaching in Houma
Geocachers unite! Houma is home to one of just 50 GeoTours in the world. Simply download their free app to start exploring the 2,200 square miles of Terrebonne Parish and begin this outdoor treasure hunt. With more than 50 locations on the GeoTour, you'll be able to discover scenic spots, popular attractions, and hidden gems throughout Louisiana's Bayou Country. If your sharp eyes and navigational skills (aided by the geocaching app's GPS, of course) can find all the caches on one or both of the tours, you can trade in your game sheet for a hard-earned Houma Travel geocoin at the end of your adventure.
Creole Nature Trail All-American Road in Lake Charles
This 180-mile scenic byway in southwestern Louisiana offers activities for everybody. Whether you enjoy fishing, photography, boating, birdwatching or are just hoping for a true taste of Cajun culture, the Creole Nature Trail is sure to satisfy. The Trail is one of just 43 All-American Roads in the United States, and it takes visitors on a journey through the part of the state affectionately dubbed "Louisiana's Outback." Here the alligators outnumber the people, but the birds really rule the roost – with more than 400 species making their home in the region. There are also 26 miles of Gulf of Mexico beaches, where you can while away hours looking for unique seashells. The Mississippi River carries a huge array of shells into this area, including whelks, cockles and coquinas. (And you can keep what you find. Mother Nature will replenish the shell stock as soon as you leave.) Start your tour by downloading the free app and then travel at whatever pace you like as you explore one of the country's last great wildernesses.