Louisiana's Capital City highlights the unique history, music, culture and outdoors that both visitors to Louisiana and locals alike enjoy. With French, Spanish, Creole and Native American roots, our city is rich in its culture and politics. Nicknamed the "Red Stick," Baton Rouge houses over 300 years of history, much of which can be tasted in our food, seen in our architecture and learned through our state's history. Whether your travels bring you to Baton Rouge for leisure or business, we encourage you to enjoy all our city has to offer.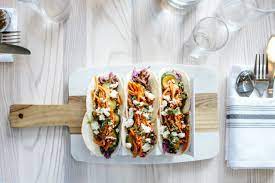 Baton Rouge is known worldwide for its exquisite cuisine that combines the flavors and cultures of both Cajun and Creole. Feast like a Louisianan during your stay in the Capital City! Dine like a local at some of the best restaurants the Red Stick has to offer! From boiled, broiled, fried and baked, tempt your taste buds with their authentic Louisiana fare. A Baton Rouge and LSU tradition serving Baton Rouge for over 25 years. The Chimes has an upbeat and friendly environment with a menu offering south Louisiana food and seafood entrees along with drinks from a full bar including 60 beers on tap.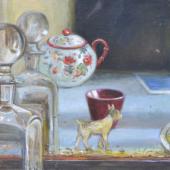 Baton Rouge Gallery – center for contemporary art ("BRG") is proud to announce a new collaboration with Baton Rouge Metropolitan Airport ("BTR"), made possible by Visit Baton Rouge, that will enhance the experience of visitors and local residents flying in and out of Baton Rouge. The partnership, "BRG@BTR," will bring the work of roughly two dozen Louisiana-based artists into the airport, giving travelers the opportunity to enjoy the work of accomplished living artists working in our area, just minutes after they've stepped off their plane. With BRG@BTR, those visiting or returning to Louisiana's capital city by air will experience a dynamic, high quality rotating art program curated by BRG from its roster of 70 professional visual artist members who work in a wide array of media and explore a variety of subject matter. Artworks will be rotated periodically, allowing repeat visitors new experiences and a deeper look at local culture.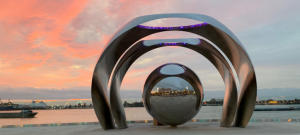 Another new art piece, visitors to the Mississippi River levee in downtown Baton Rouge can see a new sculpture and hear it make music inspired by the river. The sculpture is reflective (think "The Bean" in Chicago) and lights up at night, making it visible even from the Mississippi River bridge. But most impressive is its ability to interact with the surroundings. Appropriately named "Sing The River," the sculpture is connected to sensors in the mighty Mississippi River and plays music that corresponds with the rise and fall of the water. This striking sculpture on the Mississippi River levee is new must-see spot to that Baton Rouge bucket list.