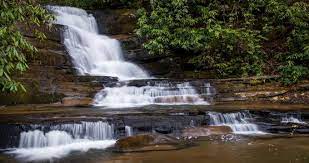 From eight jaw-dropping waterfalls to breathtaking hikes, week-long paddling trips and family-friendly camping excursions, there is always a new adventure to embark upon in Georgia's 50 state parks. Whether you're lacing up your sneakers for a bicycle ride under oak-tree canopies or jumping into the sparkling water of a lake, a trip to a park is worth the visit. But the parks aren't all about the outdoors — learn about President F.D. Roosevelt's trips to the Little White House, the indigenous people who once lived throughout the state and how Georgia saw the first gold rush
In Augusta, you'll feel good learning about the life of the Godfather of Soul, James Brown, at the Augusta Museum of History. Founded in 1937, the Augusta Museum of History is Augusta's oldest historical agency devoted to the preservation and presentation of local and regional history. Experience a Night at the Museum on Aug. 10, 2023 at 6:00 and 7:30pm. As the doors close and the lights dim, Security Officers guide guests through the Museum to be entertained and enlightened as the historical displays, exhibits and characters of history come to life.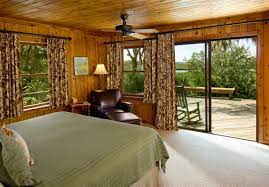 Explore the barrier island bundled up with a stay at The Lodge on Little St. Simons Island. Temperate weather, quiet beaches and year-round activities make a visit to the Golden Isles a "must include" on your bucket list. With an annual average temperature of 68° F, you can always leave your jackets at home. Surrounded by centuries-old live oaks, this historic ecolodge is as storied as the Island itself. Enjoy cooling off in the saltwater pool, swapping stories in the 1917 hunting lodge, and sharing garden-fresh meals in an intimate and charming setting surrounded by thousands of acres of nature.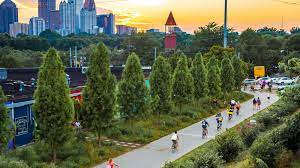 Attractions are abundant in Atlanta to keep you busy on an extended weekend, like the Georgia Aquarium, and the Center for Civil and Human Rights. What started as an idea for a Georgia Tech graduate thesis has become one of Atlanta's best-loved outdoor attractions. Now the Atlanta BeltLine makes use of the railroads that converged in the city before the Civil War. This project repurposes the historic 22-mile railway loop for hiking and biking around the downtown area into a multi-use paved path lined with native plants and art installations. Make time to visit the Martin Luther King Jr. National Historic Site and Ebenezer Baptist Church. All these visits are sure to make one hungry. Chef–run restaurants will accommodate by dishing up modern American cuisine in strikingly beautiful spaces. >MORE
The city of Savannah is famed for its 18th- and 19th-century architecture and leafy public squares. Savannah is full of exciting and uncommon activities! Between trolley tours, historic cemeteries and fascinating museums, you'll never run out of things to do. Much like the unexpected stories told on our ghost tours, Savannah has unusual experiences you don't want to miss out on. Dive into true crime at the Graveface Museum, have a riveting dining experience at The Pirates' House or get your laugh on at Front Porch Improv.>MORE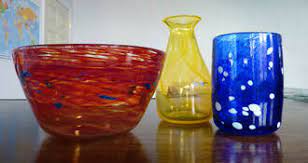 History and the arts unite in Americus and Sumter County. Did you know Americus is the #1 place in the world for glass blowing? You can catch a show in a 100-year-old theatre, stay in a historic castle-like hotel, and peruse the striking art of West-Central, Georgia. >MORE
Spend some time in the great outdoors! Georgia has gorgeous state parks and miles of trails to explore, no matter what region you're in.
Hiking and Camping
Awake early to catch the sunrise on Panola Mountain or conquer some of the state's highest points on the Appalachian Trail, Blood Mountain and Springer Mountain. Take in the expansive scenery at Providence Canyon. Enjoy sleeping under the stars? Check out these 9 Great Spots to Camp in Georgia, and find many more campgrounds and RV parks throughout the state.