By Robin O'Neil Smith 
Location
A barrier island off the coast of Georgia, Jekyll Island is located midway between Savannah, Georgia, and Jacksonville, Florida. It is a little over a 90-minute drive from either location.
The state of Georgia owns the entire island, and they have a law requiring that 65% of the island will remain undeveloped. So it is the perfect place to head for a relaxing vacation with peace and quiet.
History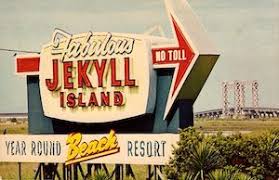 Over the years, Jekyll Island was a winter retreat for some of America's wealthiest and most influential individuals. The Carnegie and Rockefeller families built "cottages" the size of mansions and a grand Clubhouse on the island.
For 56 years, Jekyll Island Club members appreciated Jekyll Island's mild winters and lush beauty, leaving behind a rich heritage in what is now a National Historic Landmark District, with many homes still intact and revitalized.
In 1947, the State of Georgia purchased the island from the Jekyll Island Club through condemnation proceedings for $675,000 which would be about $6.7 million today.
Seven years after the state acquired Jekyll, a drawbridge opened, leading to the opening of the
Jekyll Island Causeway. Later in the 50s, Peppermint Land, Jekyll's first attraction, opened. It was a red and white striped theme park on the oceanfront featuring a low-riding roller coaster, go-kart, miniature train, and small Ferris wheel.
In 1961, Aquarama, a nearly Olympic-sized indoor heated pool, opened.
The club was recognized in 1978 through the historic designation of the Jekyll Island Club National Historic Landmark District.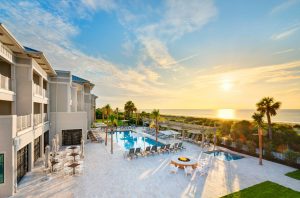 Facilities were updated and enhanced during a revitalization period during the mid-2000s
New hotels brought enhanced accommodations to the island.
More than three million people visit Jekyll Island each year to enjoy the natural beauty and vibrant history.
Interesting Facts
● Jekyll Island was the site where the last slave ship landed in Georgia (and in the nation) in 1858 and pays homage to black history with their Wanderer Memory Trail. The Mosaic Museum has memorabilia from these events/activities and more.
● The first conference call with Watson and Bell originated on Jekyll Island. The call included President Woodrow Wilson, phoning in from the White House, and dignitaries from Boston, New York City, and San Francisco.
● The Federal Reserve Bank was created in secret on Jekyll Island.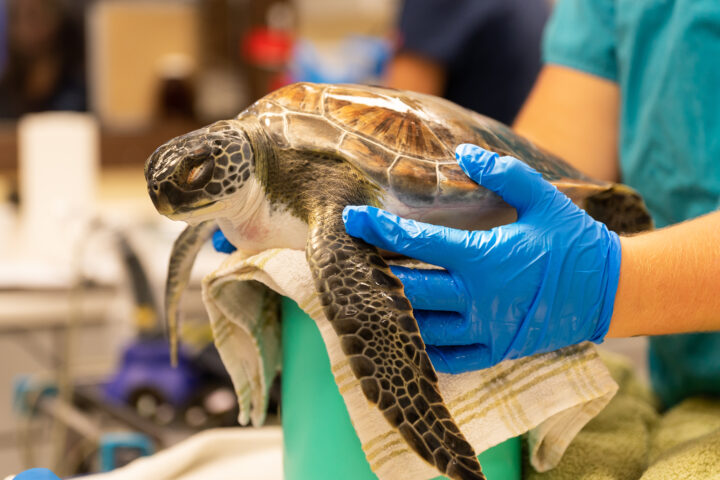 ● The nationally acclaimed Georgia Sea Turtle Center has rehabilitated nearly 4,000 patients and is the only sea turtle education and rehabilitation enter in Georgia.
Why You Should Visit
Jekyll still offers a wealth of unique sites to see and activities to participate in that people of all ages can enjoy. Visitors can explore miles of wide-barrier island beaches and dunes lining the edges of the woodlands where nature and its creatures are in bounty.
The Internationally acclaimed Georgia Sea Turtle Center provides tours of nesting sites, rehabilitation facilities, and interactive educational facilities.
Driftwood Beach, which is located on the north end of the island, is a secluded spot off the beaten path that provides the perfect backdrop to a quiet breathtaking day at the beach.
Guests can also enjoy golfing on a variety of courses. Summer Waves Water Park is also a source of great fun with numerous water slides, rides, and a giant wave pool.
Enjoy a hands-on Gatorology experience and learn about the American Alligator's history, biology, and conservation, while demystifying common misconceptions about gators.
Biking, bird watching, fishing, horseback riding on the beach, boating, tennis, and even carriage rides are available to enjoy at your leisure.
How to Join In The Celebration
A great way to join the celebration is to visit the beautiful island and enjoy the natural surroundings. It is a lovely place to make family memories.
You are welcome to participate if you are on the island during some of their celebration events.
● The Jekyll Island Arts Association welcomes all artists and art lovers. Join us to paint outdoors or to watch artists at work creating memorable scenes of Jekyll Island. Many of the finished paintings will be for sale during the event. February 23-26, 2023.
Whether you visit for a day or a week, you will love your time on Jekyll Island.