So wear your walking shoes for this extended weekend and stroll the Historic District. Savannah was founded in 1733 by General James Edward Oglethorpe whose colonial plan was based on a grid of residences and broad thoroughfares with spacious public squares at regular intervals. This design has blossomed into a gracious city whose downtown has been enhanced by more than fifty years of preservation activity. Twenty-two oak-canopied squares surrounded by lovely homes and churches give Savannah a character of its own. Guide services can personalize your walk to a specific interest.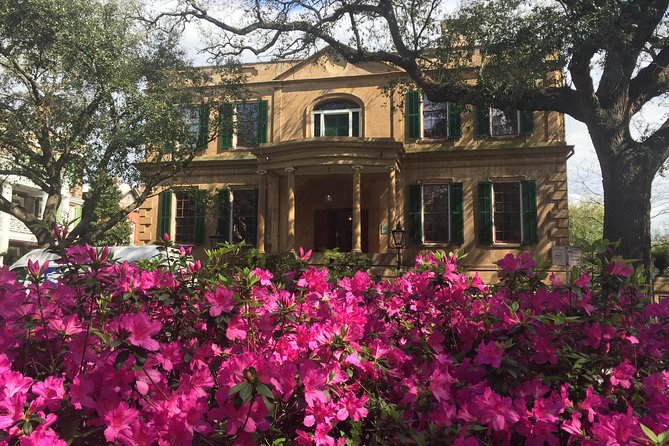 Springtime is a favorite time to visit as Savannah's squares are actually magnificent public gardens. A stroll down a Savannah street can yield a peek through private garden gates to scenes of breathtaking beauty. The Savannah Tour of Homes & Gardens, a rare opportunity to enter some of Savannah's finest private homes and admire the special furnishings that have been treasured by families for generations but seldom seen by visitors. In addition to home and garden walking tours, you can also enjoy some exclusive special events as well as some of the best food and hospitality the South has to offer. Learn more about the Annual Savannah Tour of Homes & Gardens.
In staying with this historic theme, make accommodation reservations at any one of the 45   historic inns and other accommodations ranging from garden apartments to carriage houses. Some exude formal elegance; others are unforgettable examples of individualistic charm.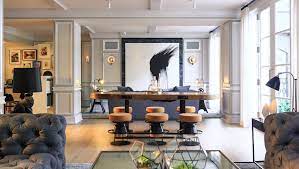 Southern charm, meet contemporary style. In the heart of the historic district lies a fashionable escape. The Brice, a Kimpton hotel, offers an inventive twist on traditional lodging, a style that is upscale and eclectic. Outside, you're surrounded by antebellum Southern beauty. Inside, we're mixing it up with modern flair. Kimpton Brice Hotel's 145 guest rooms, including 26 stylish suites, blend vintage and new into Southern beauty that's downright irresistible. This is the stylish Southern belle of Savannah hotels. Take the mirrored armoire with a surprise pop of fuchsia. Or the edgy version of a classic four-poster bed. And the views? Peek through floor-to-ceiling silver velour drapes onto Washington Square, historic downtown or our garden pool.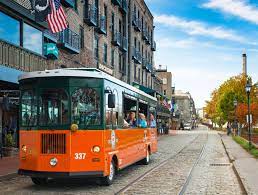 The trolleys you see crisscrossing Savannah's historic streets provide an ideal way to take in the town. Hop a trolley at the Savannah Visitor Information Center, or, if you're feeling adventurous, try the Segway by Savannah Tours for a unique way to explore the city.