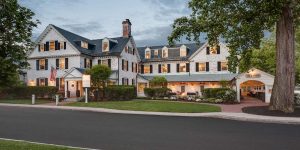 Owned by Amherst College, Inn on Boltwood has welcomed guests to Amherst and the Pioneer Valley since 1926. The stately and traditional inn features 49 stylish guest rooms and suites, each with a unique design, as well as 8,000 square feet of meeting, event, and wedding space, including a ballroom and conference facilities.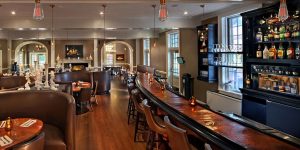 The Inn includes "30Boltwood" a full-service farm-to-table restaurant serving meals fireside or alfresco on the terrace, with a vibrant bar scene offering a menu of craft cocktails. Special events offered throughout the year provide unique dining experiences like holiday tea, vibrant brunch events, and customized holiday menus.
Inn on Boltwood and 30 Boltwood help to connect visiting alumni, parents, prospective students, and the wider Amherst and regional community. It has long been an essential fixture of Amherst College and the Town of Amherst. Located on the Amherst Common, the Inn has preserved its original architecture and historic charm, offering a classic New England inn experience. It's within walking distance of restaurants and shops, as well as the Emily Dickinson Museum and the Mead Art Museum, and Beneski Museum of Natural History in the heart of the College's campus. It  is the perfect location for visitors and prospective students to the Five College area and its neighboring towns' institutions. The poet Robert Frost, who spent many years lecturing and teaching at Amherst College, often stayed at the Inn.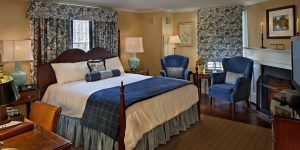 Inn on Boltwood is also deeply dedicated to the environment, and recent upgrades make it one of the greenest lodgings in the Pioneer Valley.
For more information, visit www.innonboltwood.com/