Let's begin at a site that went "big" in a completely different way. "Old Matt's Cabin" at Shepherd of the Hills isn't huge, but this is the place where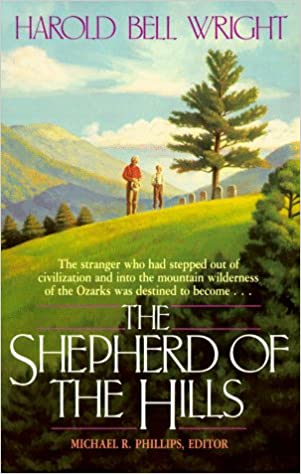 Branson's tourism industry all began … so it seems like the fitting start to your journey. And it's on the west end of Highway 76, so it works not only from a historical standpoint but also a geographical one. Here's the scoop:
In the early 1900s, a preacher named Harold Bell Wright came to Branson and fell in love with both the natural beauty of this part of the Ozark Mountains and the friendly people who made their homes here. He was especially close to a couple named John and Anna Ross, who allowed him to camp outside their homestead. It was there that he dreamed up a story called Shepherd of the Hills, a novel that mingled fact and fiction as it painted a vivid picture of these mountains and their people. The Rosses became the inspiration for two beloved characters in that book, Old Matt and Aunt Mollie Matthews.
The book met with popular success, ultimately becoming the first novel to sell one million copies in the United States. Its countless fans began coming to Branson to try to find that same beauty — in both nature and humans — that Wright had captured in his novel. A pivotal stop on their journey was "Old Matt's Cabin," which became so popular with visitors that eventually the Ross family moved out of it. Today it serves as the ticket booth for a site that plays host to an outdoor drama that retells the tale of the Shepherd of the Hills, the preserved historic farm that figured in the novel, and an adventure park — complete with ziplines, canopy tour and mountain coaster — that gives modern-day visitors a chance to have your breath taken away by both the incredible views and the stimulating adventures.
And that's how Branson's tourism boom began. Visitors won't quickly run out of fun things to do — or see — on a visit to this Ozark Mountain town, which offers something exciting for every member of the family, from tallest to smallest. Here's a roundup of our favorite mega-messengers, large reminders of the huge amounts of fun to be had throughout Branson. Heading from west to east along Highway 76, you'll encounter the following: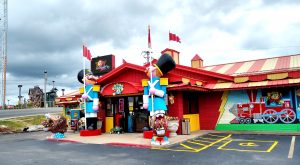 This pair stands outside one of the entryways to this complex, which features six different museums highlighting more than 1 million toys that trace the history of play from the 1800s to today. Multiple floors in two buildings boast more than 26,000 square feet of display space, offering every member of your family the chance to relive past Christmas mornings and birthdays as they reminisce about favorite toys from throughout the decades. You'll find everything from model trains and action figures to dolls and board games within these walls. The complex is home to The National BB Gun Museum, The Stearnsy Bear Museum and The World of Checkers Museum, and it's also the site of the Harold B. Wright Museum. If you stopped by the Shepherd of the Hills complex on your way in and are inspired by that story, this is where you'll find the book's original manuscript alongside the reverend's personal furnishings and paintings.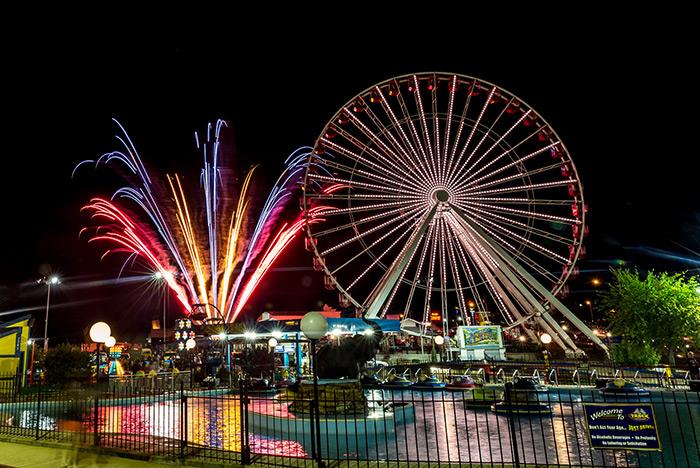 If you want the very best view of the Entertainment District along Highway 76 from sky level vs. road level, take a spin on the Branson Ferris Wheel. This famed amusement ride used to grace Chicago's iconic Navy Pier. When a new model entered the scene in 2015, the fate of this 1995 version was in question … until The Track Family Fun Parks decided to move the entire contraption about 550 miles to Branson. The Wheel stands 150 feet tall and boasts 40 gondolas, each of which can hold up to six riders. It's impossible to miss this behemoth on a drive down Country Boulevard, not just because of its incredible size but also because it's decorated with 16,000 LED lights that truly spark up the night during synchronized music performances. By day, riders get incredible views of the entire entertainment corridor up and down Highway 76 and the Ozark Mountains in the background.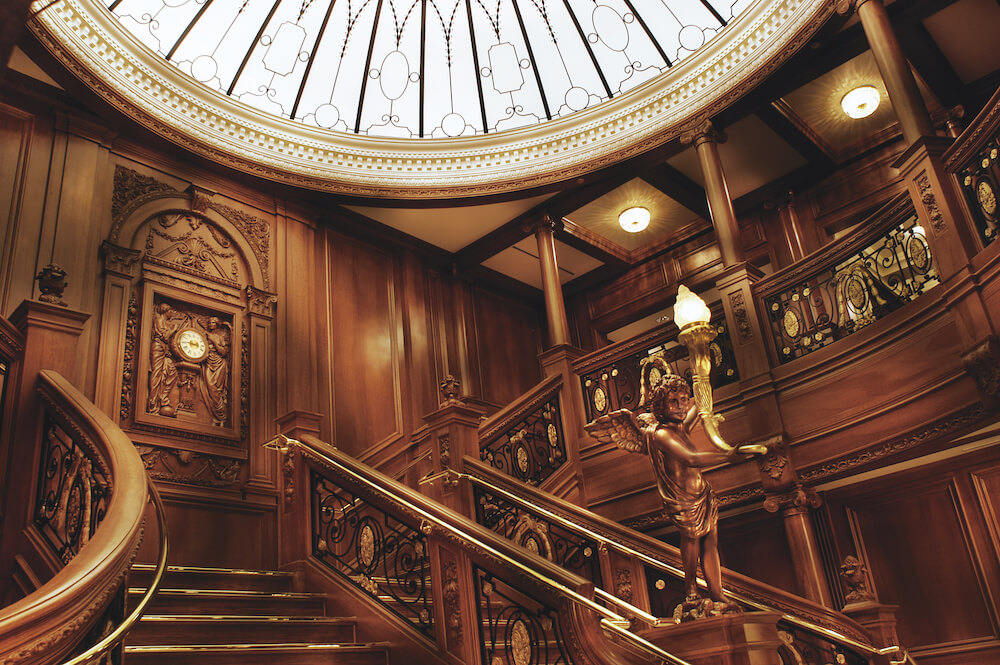 As you travel eastward on Highway 76, you'll see a giant ship stranded in a parking lot to your left. If you have an hour or two to spare — trust us, you'll be so captivated by the stories inside that you'll need some time here — park your own vessel in the lot and go inside. You'll be transformed into a "passenger" here, literally being handed a boarding pass that assigns you the identity of one of the people who traveled or worked on the world's most famous luxury liner. Then you'll walk authentically sized hallways and ascend a replica Grand Staircase as you embark on a self-guided tour of the parlors and cabins of the ill-fated ship and learn its stories through 400 artifacts that were sourced directly from the Titanic and her passengers. History becomes reality as you try to endure a hand-dip into 28-degree water, stand on sloping decks or find room in a lifeboat. At the end of your interactive journey, you'll learn the fate of the person whose name you received at the start. All along the way, crew members are available to shed additional light on the fascinating tales of everyone who was on Titanic — including its canine passengers — and point out interesting tidbits about the people and objects whose stories are intertwined with those of this ship.
Giant Fork and Meatball at Pasghetti's
If you're easily distracted by great-looking food, you'll not know what to do as you drive by this giant, spaghetti-entwined fork poking out of a meatball. Italian food is often a family favorite, and Pasghetti's is incredibly popular with vacationers seeking kid-friendly menu items served in a family-focused environment. With themed dining rooms throughout the restaurant, the vibe here is always friendly and fun. Besides delicious food, the restaurant also features a game room and indoor Ferris wheel. The signature dish here is the Pasghetti & Meatball plate, but you'll also find everything else you'd want from your favorite Italian place, including chicken or eggplant Parmesans, lasagna and chicken Alfredo.
The giant ape climbing up the exterior is what initially lures you to this complex, but it's the four different entertainment experiences you'll find on property that will keep you amused for hours. The Hollywood Wax Museum offers the opportunity to walk the red carpet, grab some props, step into the spotlight to sing a song, or visit a celebrity cocktail party, all while being surrounded by wax figures of your favorite stars. The wax museum also provides fun facts and interesting glimpses into those celebs' lives, sharing details about everything from pets to pet peeves. Also on site you'll find a 5-D theater, mirror maze and mini-golf course.
The building's iconic exterior – with its massive upside-down columned porch – is just the beginning of a 48,000-square-foot experience where visitors can enjoy more than 100 hands-on exhibits. Aimed at making the worlds of science and technology both accessible and fun, WonderWorks takes the concept of "STEAM" education to a whole new level. In the meteorology section, you can experience the force of a hurricane, and in the physics department, you can blow your own mind by lying on a bed of nails. Try on a spacesuit, get enveloped in a bubble, or go on a dig in other parts of the facility. Though there are other WonderWorks centers across the United States, this one is special in that it features a few exhibits that are unique to Branson. These include exhibits on American innovation, Route 66, Ozark history and the U.S. military. This year the WonderWorks Art Gallery also features OZART, a collection of works by young artists from Missouri and Arkansas.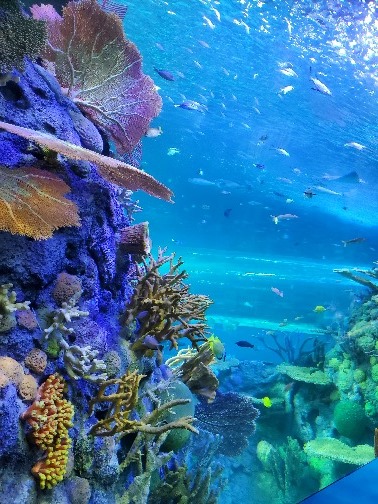 This massive sculpture of a giant Pacific octopus wrapped around the entryway is your welcoming committee as you arrive at one of Branson's newest attractions, an aquarium that managed to open last year despite the pandemic. The Aquarium at the Boardwalk is home to 10 different zones of undersea fun that have brought the wonders of the world's oceans to the Midwest. Explore a jellyfish infinity room, underwater tunnels that lead to a mermaid palace, and all the twists and turns of a submarine adventure. There are countless opportunities for you to get close to thousands of incredible sea creatures, some of which can even be touched. The Aquarium is the anchor (no sea pun intended) for the new Boardwalk, an entertainment complex that will be soon welcome other attractions, dining venues and shops. >MORE
Just when you think you've seen it all … there's a 43-foot-tall rooster wearing a patriotic vest and bowtie as he welcomes the new day — and all the visitors — to this restaurant at east end of Branson's Entertainment District. And that day starts out right with a hearty breakfast that features all the predicted fixin's but also a unique farmers market fruit bar. The Steak and Chicken House also offers lunch and dinner, where specialties often feature — you guessed it — steak and chicken. The restaurant is justly famous for its broasted chicken … but still best known for that giant rooster that measures six feet taller than its biggest competitor, a similar fiberglass bird that roosts in France.