Industry experts analyzed 100 of the largest metro areas based primarily on the cost and convenience of traveling to each location as well as its affordability and came up with a ranking of the cheapest U.S. destinations that are also the easiest to reach. The five categories given a 1-100 score were based on travel costs and hassles, local costs once you have arrived, attractions, activities, weather, and safety. Here are the top 10:
Orlando-Kissimmee-Sanford Fl
Washington – Arlington – Alexandria, DC-VA-MD-WV
Tampa – St. Petersburg – Clearwater, Fl
Austin  -Round Rock – Georgetown, TX
Salt Lake City, UT
Los Angeles – Long Beach – Anaheim, CA
Urban Honolulu, HI
Minneapolis – St. Paul – Bloomington, MN-WI
Cincinnati, OH-KY-IN
San Antonio – New Braunfels, TX
Other tidbits of information found from this study.
While it did not rank high enough to be in the top 10 destinations, Santa Rosa – Petaluma, CA was the #1 spot for travel costs and hassles. McAllen-Edinburg-Mission, TX Metro Area was #100 being the most expensive. However, it was considered #1 in being the most economical once arriving. Santa Rosa-Petaluma, CA Metro Area was #100 on the list as being the most expensive.
Orlando was rated with the most activities (and #6 for attractions) while Chicago-Naperville-Elgin, IL-IN-WI Metro Area had the most attractions. Jackson, MS had the least amount of activities listed and Deltona-Daytona Beach-Ormond Beach, FL Metro Area had the least actual number of attractions.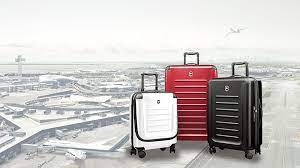 Honolulu, HI has the best weather and Cape Coral-Fort Myers, FL Metro Area is the safest.
The Wichita metro area has the lowest nightly rate for a three-star hotel room, $36, which is 4.6 times less expensive than in Santa Rosa, the metro area with the highest at $165. Florida and Texas are home to the most top summer destinations in the U.S., each with at least two metro areas in the top 15. Oppositely, New York and California have the largest numbers of the most unpopular summer destinations, each with two metro areas.
The Los Angeles metro area is the most attractive destination on the West Coast and the Washington, D.C. metro area is the most attractive destination on the East Coast.
Regardless of the destination choice, it is believed the most costly travel mistake is not booking in The closer the time to travel, the more costly the airplane tickets are and the more costly the rooms become due to increased demand and reduced supply. Also, traveling during the weekends (Thursday thru Saturday) when having the flexibility to travel during the weekdays (Sunday thru Wednesday) can be costlier, again due to increased demand during the weekends.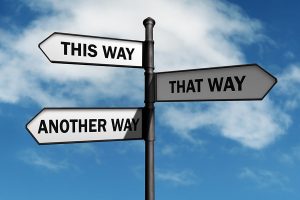 Let us know where you choose and why for a chance to win a bonus weekend getaway! Comment below and we'll tally the votes to find the top chosen destination of our Extended Weekend Getaway readers!