Submitted by Julie Morris
Purchase tickets in advance from reputable sources
Unless you want to enter a sports lottery or ballot, you need to purchase tickets months in advance to be sure of securing some. You should choose a reputable website or ticket source to avoid counterfeit tickets and for the money-back guarantee. Don't forget to choose good seats. For football games, the best place to sit is on the 50-yard line, 10-20 rows up, reports Rookie Road.
Find a home with an entertainment space
If you're traveling for a major sporting event in a different city, you probably won't have tickets for all games. Consider finding a home with a dedicated home theatre or similar entertainment space. That way, you won't miss out on important games, and you can have guests over to keep you company. When choosing where to live, be sure to view real estate prices to determine if it's an affordable area.
Find fellow fans online
If you're traveling by your lonesome, you may want to connect with fellow home fans for some company. You can find traveling fans in online communities related to your favorite team (check the official website), Facebook groups, and sports-related apps. You may also be able to participate in game-related events by connecting with fellow supporters.
Arrive early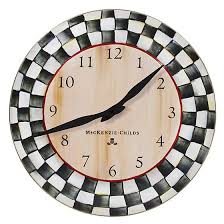 Arriving early – two hours or more – is a good idea. You'll be able to account for traffic-related holdups and also find time to park. The lines aren't as long early, so getting in is easier. You'll also get to view the pre-game events. Last, but not least, you'll be able to soak in the steadily building-up anticipation and excitement with your fellow fans, which is worth the price of the ticket by itself.
Visit the bathroom before coming in
It's always a good idea to visit the bathroom before you come in if possible. You may want to do this in your hotel, home, or a location near the arena. Bathrooms during game times can get very crowded and you may have to wait in long lines to get in. The toilet paper can and does run out. Also, you may end up missing out on important plays. If you must visit the bathroom during game time, carry your own toilet paper and do it before half-time or during a commercial time out.
Be respectful of rival fans and act responsibly 
Emotions – and sometimes tempers – can run high during games. Some good-natured teasing may come your way, especially if you're wearing team colors. Try to take it in stride. Don't rise to the bait if someone provokes you or attempts to get into a fight. You can always call security if there's trouble. Every place has its own etiquette you're expected to follow. Act responsibly – you're representing your home team in addition to yourself. You can check the list from Bleacher Report for general don'ts.
Pack properly
It's a good idea to pack some essentials to keep yourself comfortable while you watch the game. Some must-haves are your smartphone, a charger, toiletries, medications, and a passport or similar ID. You may need some sunscreen, sunglasses, a hat, a waterproof jacket or poncho, and an umbrella. Finally, if you'd like to enjoy the game better, get a pair of binoculars to zoom in on the action.
Be savvy with your purchases

Food inside the arena can be expensive. Also, you may not like the available options. You can find cheaper food outside the venue. You may even be able to approach "tailgaters" – they can be friendly folk and may invite you for a bite to eat. You could even organize a tailgate party yourself. If you'd like to purchase souvenirs, it's better to do so after the event is done. Vendors need to clear stuff off and don't mind letting things go for a discount.
Conclusion
For the best results, plan out your schedule well in advance. Your smartphone can be your best friend: Use Google Maps to move around, Tripit to keep track of your itinerary, and TripAdvisor for travel-related recommendations. Be sure to find a home close to the stadium or arena, if possible, to minimize travel times.