Known as the final home and resting place of President and Mrs. Warren G. Harding, Ripley's Believe It or Not  Mysterious Revolving Ball and the largest popcorn festival in the world. In the Spring, weekends are a delight on the many walking/biking trails as you see mother nature come to life. Currently at 7.3 miles, when completed, the 12-mile Marion Tallgrass Trail will feature handicapped access to a fitness trail for all ages. Come as you please and hike at your own pace for as far as you like. On March 11, join Naturalist James Anderson for a guided nature tour of Marion Tallgrass Trail called the Shamrock Hike. It starts at 1:30 p.m.at the nature center. Make sure to stop in the nature center for refreshments!
Who doesn't like a really good scavenger hunt?  Add a little spice to your adventure by finding the 22 cache locations plus a "bonus" cache  along the Geocaching Trail in Marion.
Be sure to bring along your set of golf clubs as there are four courses in the area, plus a Miracle Driving Range which features lessons, a grass tee area, chipping green, club repair and re-gripping. There are also four popular disc golf parks to enjoy.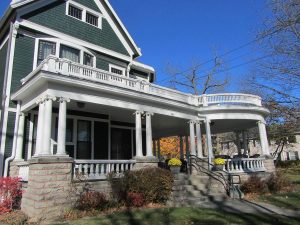 Of course, a visit to Marion wouldn't be complete without taking the time to pay tribute to our late 29th President of the United States. Located on Mount Vernon Avenue, tour the home where President Warren G. Harding held his famous "front porch" presidential campaign and solidified his presidential victory. The Ohio History Connection and Marion Technical College are working together to transform the Warren G. Harding Home Presidential Site. This collaborative effort, called Harding 2020, includes the complete restoration of the Harding Home, as well as the establishment of the Harding Presidential Center, which will serve as a visitor center, museum, archives and multi-purpose event facility.
Be sure to bring your appetite with you as you follow the new "Eaterarian Trail"  – a collection of local eateries that are known for their savory offerings and welcoming atmosphere.  Just a few blocks past the historic downtown, the Shovel Restaurant displays an atmosphere of casual comfort with large portions, great combinations, and an efficient staff. A large appetizer menu includes chicken cordon bleu bites, an unusual, but tasty treat. Lunch choices include a large variety of sandwich choices, with the stars of the menu being the burgers. Several versions are offered including a tasty Prime Rib burger. If you are staying the weekend, visit  on Friday for an all-you-can-eat option.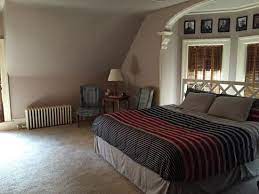 Staying overnight at Haven on Vine Bed and Breakfast is known as staying "just a letter away from heaven." Choose from the Schoolroom, The Pottery Room or the Coke Room. A great place to have a family gathering or business meeting in the spacious gathering rooms. Don't forget to ask about the Underground Railroad stories and spaces. Within walking distance of the Harding Home. Very near downtown Marion, the Palace Theatre and the Wyandot Popcorn Museum within Heritage Hall.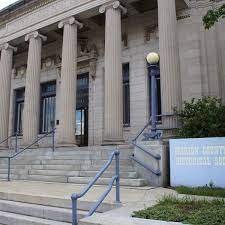 Coming spring of 2023, the Marion County Historical Society will present the 17th Annual "A Night at Heritage Hall," a fun-filled evening of self-guided flashlight tours throughout Heritage Hall, a historic 1910 Federal Post Office converted into the Heritage Hall Museum. For hardy adventurers who take the opportunity to experience Marion County, Ohio, and National history, it is a night with surprises around every corner. Intrepid explorers find over 40 characters each night ranging from Native Americans and Pioneers to Presidents and even soldiers on patrol.  Characters vary from year to year, but one can expect everything from Vietnam, Civil War, WWI or WWII soldiers to Native Americans, pioneers, U.S. Presidents, inventors and local historical personalities.
 Visitors can meet Civil War soldiers who regale them with tales of war and glory. Guests may converse with a president or two, join a Temperance march, meet John Philip Sousa, the American composer and conductor known for American military and patriotic marches, or visit with Annie Oakley. Also, watch out for a tall, lean, Delaware Indian, by the name of Thomas Lyons. Thomas is known all over north-central Ohio for his exploits in many battles including the Battle of Fallen Timbers. The event, inspired by the movie "Night At the Museum" inserts each guest into the position of a night watchman at the Heritage Hall Museum where they discover that all the exhibits come to life after the sun sets.
 Tickets are available at the door, the evenings of the event, at $8 for non-members. For more information call 740-387-4255.