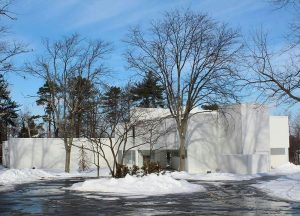 Reputed as the "fun center of Ohio" the city is located midway between Columbus and Cleveland via Interstate 71. It is part of the western foothills of the Allegheny Plateau, approximately 65 miles northeast of Columbus, 65 miles southwest of Cleveland and 91 miles southeast of Toledo. It was founded in 1808 on a fork of the Mohican River in a hilly region surrounded by fertile farmlands, and became a manufacturing center owing to its location with numerous railroad lines. After the decline of heavy manufacturing, the city's industry has since diversified into a service economy, including retailing, education, and healthcare sectors.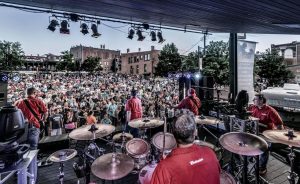 Mansfield has also become known as the "Carousel Capital of Ohio," "Danger City," and "Racing Capital of Ohio" Anchored by the Richland Carousel District, downtown Mansfield is experiencing growth in the arts and tourists. Those interested in the performing arts, are sure to be drawn to this unique city. Recent concert events in the downtown Brickyard venue have drawn crowds numbering over 5,000 people. The Carousel district recently welcomed its first craft brewer, The Phoenix Brewing Company, the first brewer in Mansfield since prohibition. The Renaissance Performing Arts Association at home in the historic Renaissance Theatre annually presents and produces Broadway-style productions, classical music, comedy, arts education programs, concerts, lectures, and family events to more than 50,000 people. The Renaissance Performing Arts is home of The Mansfield Symphony, renown as one of the finest mid-size orchestras in the United States.Downtown is also home to two ballet companies, NEOS Ballet Theatre and Richland Academy Dance Ensemble who both perform and offer community dance opportunities in downtown.  The Mid-Ohio Opera offers performances of full opera and smaller concerts for downtown residents.
Travel The Trails 
The Shawshank Redemption was filmed in and around Mansfield, Ohio!  The Shawshank Trail guides you to 15 Hollywood Filming Sites including the state reformatory. Signs along the way help you recognize where actors once stood. Drive and visit at your own pace.  And there's even more to do in Mansfield with friends and family! Visit an eclectic museum, sip and sample along our Wine and Ale Trail, listen to live music and visit local shops downtown, hit the slopes skiing or tubing, or sit track side for world-class racing. Dine in an old stage coach stop or enjoy authentic Greek cuisine.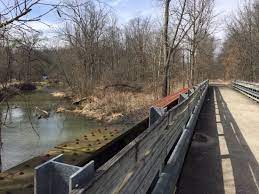 The B&O Bike Trail is a paved 18.4 mile bike trail built on the railroad bed of the former Baltimore & Ohio Railway.  Connecting Mansfield, Lexington, Bellville and Butler, the trail traverses some of the most scenic parts of North Central Ohio.
There are multiple entry points in each community.  The trail is open year-round during daylight hours for bicycling, in-line skating, walking, jogging, and also cross-country skiing in the winter.  Motorized vehicles and horseback riding are prohibited.
Parking and bike trail access are available in each of the communities listed above.  It is handicapped accessible and bike rentals are available on the trail.  For more information, call the Gorman Nature Center at 419-884-3764.
More Attractions
Mansfield is also home to some incredible attractions such as Kingwood Center, Oak Hill Cottage, Mansfield Art Center, BibleWalk, The Mansfield Playhouse and the Historic Ohio State Reformatory made famous in "The Shawshank Redemption". Mansfield is also North Central Ohio's hub for major retailers, restaurants and hotels.  Whether you want to relax & recharge, do some sight-seeing or just pick up some necessities, you will find what you are looking for in Mansfield.