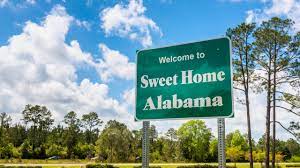 An extended weekend getaway can bring traditional alongside the unexpected. And it's all set amid a diverse landscape home to majestic natural wonders including picturesque waterfalls, sparkling rivers and lakes known by fishermen near and far. Discover this southern internationally acclaimed music mecca, home of the Muscle Shoals sound, where the likes of Cher, the Rolling Stones and Aretha Franklin recorded hits. Find out how the past and present coexist with out of this world excitement at the U.S. Space & Rocket Center and through sites like the Helen Keller Birthplace, Jesse Owens Museum and the Alabama Music Hall of Fame. From mountains to lakes and city centers to state parks, Alabama is an unmatched destination, filled with unexpected adventures waiting to be explored.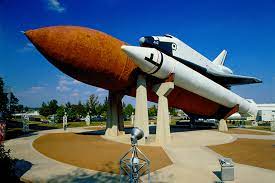 Huntsville is known as the Rocket City and there are plenty of ways to have a blast there. Of course, the U.S. Space & Rocket Center has long been a favorite attraction. The Smithsonian Affiliate is the Visitor Center for NASA's Marshall Space Flight Center and has one of the largest collections of rockets and space memorabilia on display anywhere in the world. Now the 8,000-seat Orion Amphitheater is open and has created a buzz as an exceptional regional entertainment venue.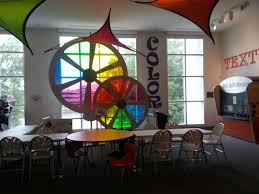 Attractions like these complement a vibrant downtown with ever-expanding activities. Huntsville has an outstanding food scene and four Arts & Entertainment Districts which allow patrons to experience multiple establishments and outdoor activities. The city's center is spotted with historic neighborhoods and the largest collection of antebellum homes in the state. There are art galleries and the world-class Huntsville Museum of Art (300 Church Street, Huntsville, Alabama 35801; 256-535-4350) alongside EarlyWorks (404 Madison Street, Huntsville, Alabama 35801; 256-564-8100), a ground-breaking children's museum.
While not as large, there are other cities to explore in the region, as well. Here are just a few highlights.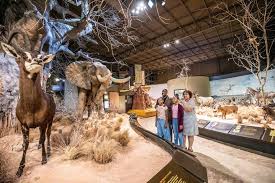 Decatur's downtown is known as a favorite shopping location for those who love to browse specialty shops. In addition to downtown retail spots, a walk through the Old Decatur Historic District showcases the many Victorian and earlier 20th century craftsman and bungalow homes. For the younger set, the Cook Museum of Natural Science, Decatur,  is a state-of-the-art natural science museum filled with hands-on, immersive experiences where kids can explore, interact with and learn about nature.
Florence sits at the heart of North Alabama's Shoals region. It is the region's center for walkable shopping, dining and nightlife. Just across the river, explore American music history in Sheffield and Muscle Shoals, home to FAME Studios and Muscle Shoals Sound Studios, where legends including Aretha Franklin, The Rolling Stones, Bob Dylan and many more recorded groundbreaking hits. Nearby in Tuscumbia, the Alabama Music Hall of Fame, Tuscumbia, showcases the huge part music has played in the history of the Shoals. Live music is still a big part of life here and can be found nearly every night of the week in area venues.
Many add inspiration to their Tuscumbia visit with a tour of Helen Keller's birthplace, Tuscumbia, filled with original furnishings and mementos. Playwright William Gibson's epic drama, "The Miracle Worker" is performed on the grounds of Ivy Green each summer.
From the isles of merchandise at Scottsboro's Unclaimed Baggage Center, Scottsboro, to the Mentone Arts Center, Mentone, of quiet Mentone, North Alabama has an amazing collection of cities, towns and attractions, each with a unique story to tell.
If you go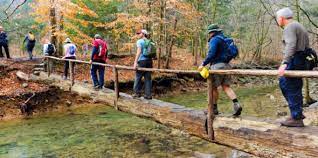 There are nearly a dozen trails to follow for curated experiences in North Alabama. The Mural Trail and Train Depots Trail each feature sites in some of the region's eclectic cities and towns. For personal accounts and recommendations for ways to experience North Alabama's cities, towns and more, the Unexpected Adventures in North Alabama podcast is a great place to start.