Founded in 1702 as the original capital of the Louisiana Territory and nestled along the beautiful Gulf of Mexico, few American cities boast a history as rich as Mobile's. The birthplace of Mardi Gras in the United States, the area's sheer beauty, modern architecture, amazing museums and famous seafood continues to impress visitors and locals alike.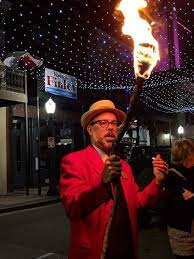 First, let's go on a brand new "Dark Secrets" walking tour. On Friday nights, 6:30 – 8:30 p.m.  Begin at the Iron Hand Brewery and get a hand-crafted brew before taking in the tales of one of the city's oldest and spookiest neighborhoods.  There's the commander with an iron hand, children who are never there, and grisly disasters that brought Mobile to its knees. Learn more stories before concluding selfies with your guide dressed in costume to fit the occasion. Other tours offered on different nights are a Three Centuries Tour featuring the historic tale of Mobile, the oldest city in Alabama; Four Alarm Tour on firefighting in the 1800s; and Ahoy! Pirate Tour featuring a waterfront tour that takes you back to the days of buccaneers and swashbuckling secret history. For reservations and more information, visit https://www.secrethistorytours.com/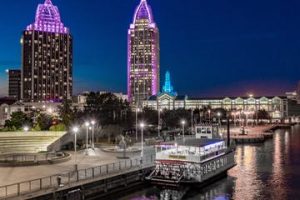 Next, for the not-so-scary activity, is a Dinner Theater Murder Mystery dinner cruise. Presented by Alabama Cruises, the Bay City Improv, Perdido Queen Cruises and the phenomenal chefs of Dauphin's bring you a night to remember aboard Mobile's very own paddlewheel riverboat. Enjoy dinner on the water while cruising along the coast. Other popular cruises are live music dinner cruises and live jazz brunches. for more information or to book a cruise starting at $69, visit https://perdidoqueen.com/cruises/mobile-dinner-cruise/
The Mobile Carnival Museum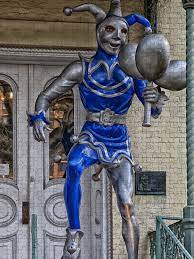 This museum highlights the history of Mardi Gras in its true birthplace. See firsthand the intricate designs and artistry of majestic crowns, scepters, and robes of Mardi Gras monarchs.  Discover the art of costume design and float construction. Experience a behind-the-mask view of the street party by climbing aboard a rocking float. The current quarterly exhibit through March is "From Chicken on a Stick to Fancy Fare: Carnival and Cuisine" which further tells the story of Mobile's original connection to the very first Mardis Gras. Carnival and Cuisine is the first exhibit to examine Mardi Gras and foodways. The long, rich, and shared histories of Mobile and Mardi Gras have many culinary components, and they rival any multi-course meal. The museum is open Mon., Wed., Fri., Sat.  – 9 a.m. – 4 p.m.
Gulf Focus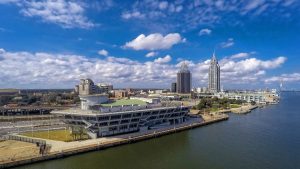 GulfQuest offers over 90 immersive exhibits in a vast array of maritime topics, including but not limited to: trade routes, military history, early Gulf settlements, archaeology, marine life, weather, ship navigation, coastal environments, and nautical commerce. Maritime-themed exhibits are housed on eight decks of a life-sized replica of a container ship, so come ready to walk and browse and take your time. Don't forget to enjoy the incredible views of the beautiful Mobile River and the busy Port of Mobile while there. Admission is $10 for adults and $6 for ages 5-17 and open from 10 a.m. to 4 p.m. Wednesday through Saturday. Entry is allowed every 30 minutes to control social distancing. For tickets or more information, visit https://www.gulfquest.org/
When You Get Hungry…
Wild-caught Gulf shrimp, blue crabs, oysters and more are as bountiful as succulent. Or stack cornbread beside Southern fried chicken, collards, cheese grits and other soulful delicacies as good as Momma's. Slow-cooked pit barbecue is a prized local favorite. Farm-to-table, locally sourced meals shared with friends have become a popular movement.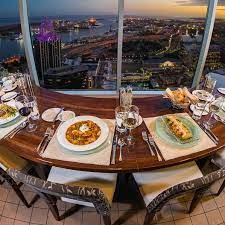 Dramatic view meets distinctive dining at Dauphin's.   The menu spans every flavor of French Creole, but it's the panorama spanning Mobile Bay that first wows you on arrival to the 34th floor of the Trustmark Building. Overlooking Mobile's downtown revival just blocks away from the canopy of oaks gracing historic homes that are the Port City's hallmark – Dauphin's combines an appreciation of Mobile's past with all the energy of her current renaissance. There is a waterfront view in the bar. The menu celebrates classic coastal cuisine with hints of Caribbean and Creole soul. Start your meal with Mobile Bay staples like West Indies salad or crab claws. Then go for the maple leaf duck breast or the chef's Gumbo Z'herb – just named one of Alabama's "100 Dishes to Eat Before You Die."