Trace the footsteps of Lewis and Clark on an adventure along the Columbia and Snake rivers. The rugged beauty of the Cascade Range offers a striking backdrop in The Dalles where gold miners, soldiers and pioneers once ventured. Journey through the magnificent Columbia River Gorge set against the snow-capped majesty of Mt. Hood and visit Oregon's Multnomah Falls as it cascades down in a 620-foot plume. Discover towering evergreen forests, beautiful vineyards and the stunning Oregon coast as you celebrate the extraordinary natural beauty of the Pacific Northwest.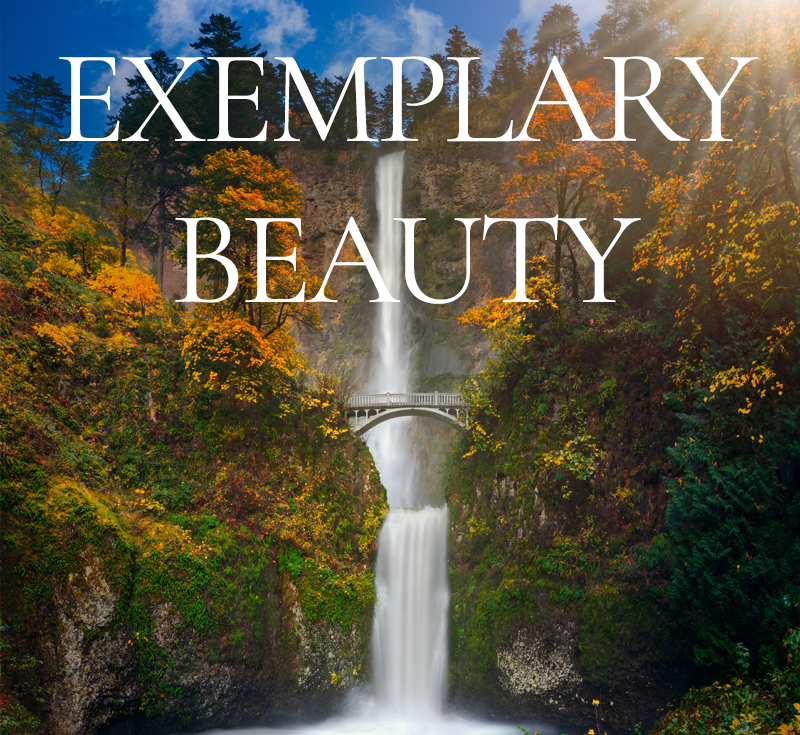 Newly enhanced All-Inclusive Fares Include:
1-Night Pre-Cruise Hotel Stay / Ground Transfers Between Hotel & Vessel / Unlimited Guided Tours / Unlimited Beverages / Open Bars & Lounges / Acclaimed Cuisine in Multiple Venues / In-Room Dining Available Pre-Paid Gratuities (NEW) / Port Taxes & Fees (NEW) / Unliited WIFI Live, Daily Onboard Entertainment & Enrichment / Bicycles & Hiking Sticks*   *Rivers Cruises Only.
Portland to Spokane ( or reverse)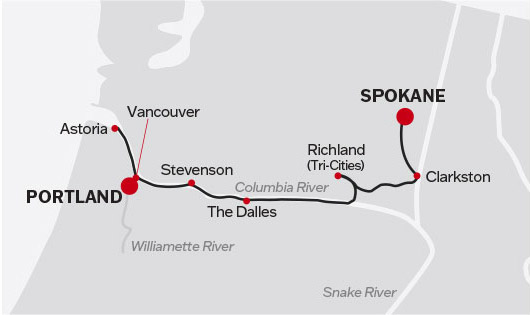 As the American Empress transports guests through the rivers of the Pacific Northwest on this 9-day cruise, evergreen and ever-beautiful, the landscape transforms from a majestic wall of spruce and pine to rolling hills speckled with vineyards and cherry trees. Here, Mother Nature presents her purest expression of life — untamed, spiritual and free.  For more information, dates, and prices, visit aqvoyages.com
The Pacific Northwest is known for its pristine waters, which support a diverse array of marine life, including sturgeon and salmon. Sturgeon is a prehistoric fish that can be found in the Columbia River and other waterways in the Pacific Northwest. It is highly valued for its delicate, flaky meat and is often smoked to enhance its flavor and preserve it for longer storage. Smoked sturgeon is a delicacy in the region and is commonly used to elevate various dishes, including deviled eggs.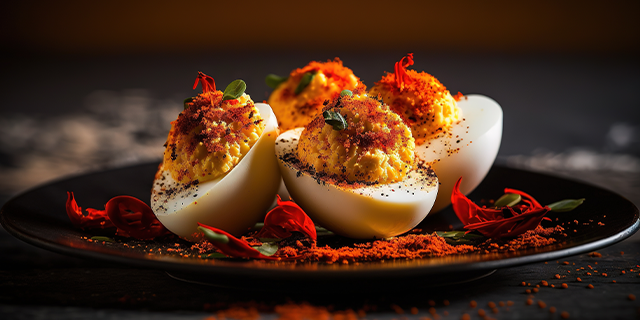 Deviled eggs with smoked sturgeon and salmon roe have a strong connection to the Pacific Northwest due to the region's abundant seafood offerings and culinary traditions. This dish is a delectable and indulgent appetizer that combines the rich flavors of the sea with the creamy goodness of traditional deviled eggs. The dish starts with perfectly boiled eggs, halved, and the yolks carefully removed and mixed with mayonnaise, cream cheese, Dijon mustard, Tabasco, and salt to create a velvety, flavorful filling. If your preference is a more savory egg, add in graded red onion and capers. Once the mixture is to your taste, spoon the filling into the hollows of the egg whites and top with Sturgeon and Caviar.