If you're wondering how and where travelers may be traveling in 2023, here's what the experts are saying. Sarah Casewit, Director of Travel at travel planning company Origin has compiled the below list of travel trends they're seeing for 2023:
Active Travel
"We've had a large number of clients say they're big fans of hiking and outdoor adventures with adrenaline rushes. We've expanded our variety of outdoor experiences in anticipation for the demand in 2023, including snowmobiling in Antarctica, high-altitude trekking in Peru, hot air ballooning in Turkey, heli-skiing in Morocco, and more."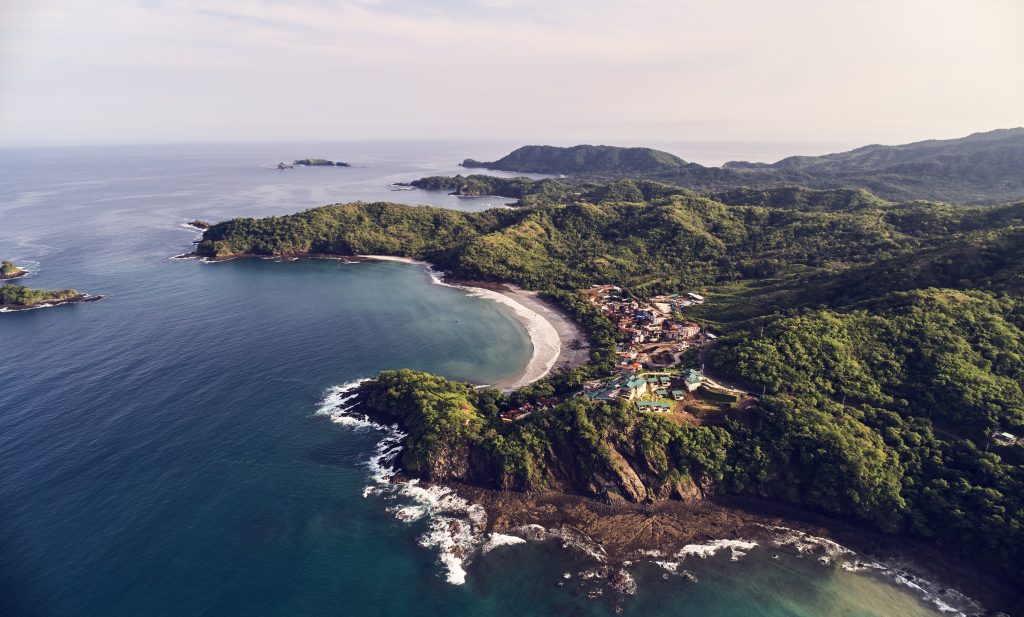 Exercise in the great outdoors is beneficial for so many reasons and with its ideal setting in a tropical dry forest bordering the Pacific Ocean, Las Catalinas in Guanacaste, Costa Rica offers many active pursuits. With over 26 miles of world-class, single-track trails that feature stunning views of the coastline and valley vistas, Las Catalinas is the most prominent mountain biking destination in the American tropics. All hiking and running trails feature spectacular viewpoints and opportunities to get a glimpse of some of the area's amazing local wildlife, including monkeys, peccaries, and coatis, not to mention a wide variety of exotic birds. Trails vary in difficulty and length, from high-intensity hills to low-impact flatter tracks. The town is flanked by two of the best beaches on Costa Rica's Pacific coast. Sheltered just enough from the southern swell, Las Catalinas is a haven for water sports enthusiasts, and consistent moderate waves make it ideal for body surfing and boogie boarding as well as standup paddle-boarding and sea kayaking.
CORE by ChakFitness is a unique outdoor gym located on the beach offering Flinstonesesque weights  and  machines  made  almost  entirely  of  wood,  as  well  as  a  full schedule  of  classes  led  by  owner  and  renowned trainer  Chakiris  Menafacio. The Center of Joy is a wellness retreat center in the heart of Beach Town offering regular yoga classes, sound baths and more, all with a focus on mindfulness. Many individuals and organizations use this extraordinary space for larger group retreats, though residents and guests also benefit from its ongoing programming and rotating offerings. There is a wide range of accommodation options in town at the boutique Santarena Hotel or any of their villa offerings at Beach Town Travel. For more information, visit www.lascatalinascr.com.
Unique Honeymoons
"With weddings back in full swing after a 2-year hiatus, honeymoons are bigger than ever, and we've seen that in the number of requests this last quarter. Newlyweds are looking to travel far, connect in unique locations, and venture to replace the classic over-water villa with glamping under a star-studded desert sky in Namibia."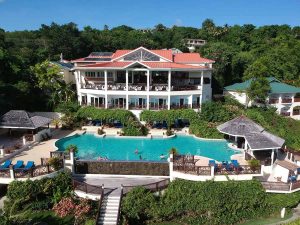 One of the most popular all-inclusive, adults-only boutique hotels in Saint Lucia, Calabash Cove Resort and Spa offers seclusion, beauty, and mesmerizing views right on the ocean. With just 26 suites, old Caribbean charm is coupled with modern luxurious resort amenities. Highlights include the Windsong restaurant and lively C-Bar overlooking the infinity pool, and the peaceful Ti Spa. The unconditional all-inclusive covers all meals and beverages including room service, daily food specials including lobster (when in season), premium drinks, a stocked in-room bar (with full-size bottles), over 20 wines from the wine list by the bottle for breakfast, lunch or dinner, gratuities/tips, and Wi-Fi. Perfect for honeymooners, stay in one of Calabash Cove Water's Edge Cottages for the ultimate seclusion and luxury. Their nine Balinese mahogany cottages all come with their own secluded plunge pools, jacuzzi, outdoor rain showers and hammocks for private relaxation – perfect for couples. Each cottage offers breathtaking views from across the bay of the gorgeous Caribbean sunset in addition to endless miles of turquoise water. For visits of 7 paid nights or longer booked with the resort directly, Calabash Cove offers guests private car airport transfers. For more information, visit www.calabashcove.com.
Private Stays
"Private stays and villas will continue to grow in popularity as people want to spend more time with family after being denied for so long."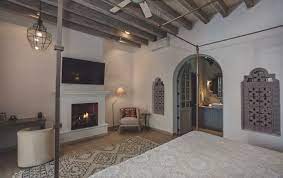 Casa Delphine is one of San Miguel de Allende's eclectic boutique hotels, owned by Los Angeles based jewelry designer Amanda Keidan. The doors of this chic boutique hotel opened in April 2019 and Casa Delphine has welcomed guests from around the globe. The magical town surrounded by the Sierra Central mountain range in the middle of the Central Mexico Plateau completely stole her heart as it does to so many visitors from around the world. With just five suites, Casa Delphine's intimate scale gives it a distinctly residential feel, with airy rooms and natural light streaming in through large glass doors and windows with geometric detail. With travelers seeking more private and exclusive experiences, Casa Delphine is an ideal choice for families, friends, couples, and small groups searching for an intimate escape where safety and health is paramount. Casa Delphine can accommodate small groups with their full buyout for the ultimate private experience. The hotel can arrange additional activities on property, so guests don't ever have to leave the premises. These exclusive experiences include private massages, Pilates and Yoga classes, a private chef experience for the group and much more. With access to the best chefs in San Miguel de Allende, Casa Delphine puts together world-class dinners for groups of 10 to 12 people featuring culinary fusion with local, organic ingredients. Dinners include wine pairings and tastings from local vineyards, Mezcal tastings with local brands and the hotel's concierge is available to create any experience the group desires. For information, visit www.casadelphine.com.
Mindful Travel
"Wellness retreats are gaining popularity as society talks more about mental health and wellbeing where self-care is front and center."
With the pandemic and other life stressors, self-care is more important than ever and wellness offerings around the world are focusing more on improving your mental and emotional well-being. Award-winning wellness retreat Ananda in the Himalayas emerges from the pandemic with an even more specialized and focused well-being mission and recently announced the launch of several new wellness programs and extensive renovations reflecting the importance and emphasis of prioritizing one's physical and mental health. Ananda's wellness programs which integrate traditional Ayurveda with classical Yoga and Meditation have now introduced an entirely new platform of Emotional Healing and therapy. Emotional Healers with expertise in spiritual healing, hypnotherapy, and energy work help guests understand their challenges from a deeper level of awareness to create a life of emotional balance. Expanding the range of traditional healing techniques are Oriental therapies including Acupuncture, Cupping, Moxibustion, Tibetan Kuu Nye and other practices to rebalance and center the physical and energy systems. Located on a 100-acre Maharaja's Palace Estate, Ananda in the Himalayas is a multi-award-winning luxury wellness retreat in the Himalayan foothills, surrounded by the majestic Himalayan Mountains, the birthplace of India's ancient practices of yoga, meditation, and Ayurveda. More information is here. For more information, visit www.anandaspa.com.
Remote Working and Bleisure
"As business travel continues to pick up and remote working becomes more popular, combining time in a destination post exhibition or event, or working in a new destination for a month or so are also becoming more and more popular."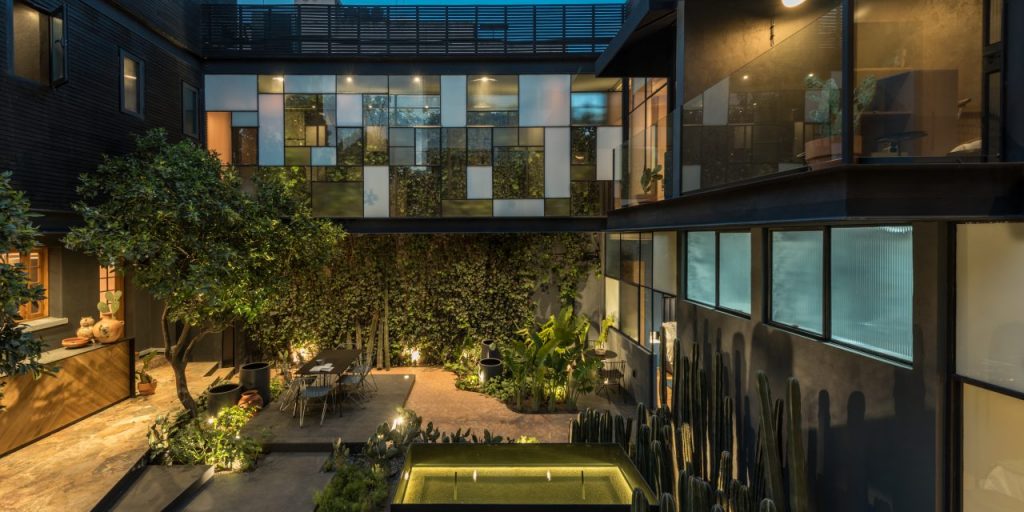 Perfect for remote workers or bleisure travelers looking to blend into daily life in the beloved Colonia Roma neighborhood in the heart of one of the world's most vibrant cities, Ignacia Guest House is a trendy eco-friendly bed and breakfast in Mexico City. The boutique hotel's intimate size make guests feel like they're staying in a "home away from home" and the hotel's namesake is Ignacia, the housekeeper who took care of this 1913 colonial mansion for more than 70 years. Opened in 2017, artists, architects, designers, and photographers from all over have been drawn to the property for its internationally acclaimed award-winning design, décor, and style. With its intimate size, guests can expect privacy, personalized attention, and truly superb concierge service. The chef modifies menus to include personal specifications, from vegan to lactose-free. All ingredients (fruits, vegetables, legumes, coffee, eggs, dairy, tortillas) come from small local producers, which guarantees their freshness and quality, as well as supporting the local community. Guests return home to a complimentary garden cocktail hour, where the chef creates custom drinks, such as a mango-and-mezcal concoction and more. Guests can peruse the library, where a curated selection of Mexican design books and magazines live, along with a growing collection of cookbooks, books, poetry, and photography from past artistic guests. Ideal for short or long stays, guests receive complimentary Wi-Fi, breakfast, daily cocktail hour in the garden and more. For more information, visit www.ignacia.mx.
Nostalgic Travel
"People are revisiting favorite destinations for simple experiences and to feel like they are in a simpler time. Mediterranean life is one of the most popular requests in the summer season: picnics under the shade of an olive tree, a simple shack offering fresh catch-of-the-day on a beach, rustic-chic eco retreats on the coast of Spain, etc."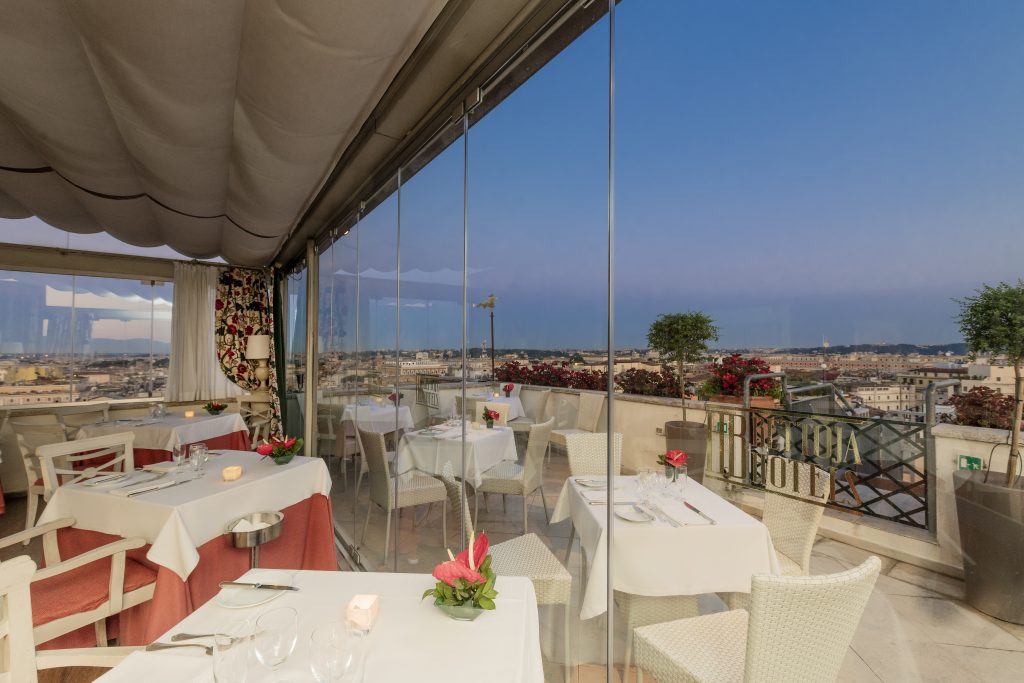 Nothing is more nostalgic, than the city of Rome. Bettoja Hotels Collection has been welcoming guests to Rome since 1875. Spanning five generations, the family-owned and operated hotel brand now offers 500 rooms among three hotels located in the heart of Rome, and the Bettoja family have renewed their commitment to their guests and the hospitality industry by beginning a 20 million-Euro renovation across all hotels. The renovation began in the summer of 2018 and will continue over the next several years. Children under 12 years stay free at Hotel Atlantico and all three hotels have interconnecting rooms and suites which are great for families. Within walking distance from historic landmarks including the Colosseum, Opera House, Forum, Trevi Fountain (where the romantic movie Roman Holiday was filmed) and Spanish Steps, the three hotels are the ideal basecamp for embarking on the ultimate adventure. The Stazione Termini, convenient for train excursions to Florence or Naples, is also just a few blocks away. For more information, visit www.bettojahotels.it.
Other Travel Trends Origin is seeing:
Private Island Resorts
"The luxury market is seeing a growing trend in exclusive private island resorts such as North Island and Islas Secas to escape crowds and have privacy for their vacation. We have seen a spike in requests for such itineraries."
Big Trips
"We've also seen a big rise in travelers looking to go to far flung destinations such as Australia, Japan, and New Zealand now that they are open and were some of the last major countries to do so. Next year we are going to see more and more of these requests as travelers get more confident with travel post-pandemic."
Disconnecting
"We see this a lot in trip requests where people are looking to get away deeper into nature and fully disconnect from work. Remote work and working from home has increased the number of hours we put into our job and travelers are looking to fully disconnect in an Ecuadorian cloud forest or deep in the Moroccan Sahara or on a remote Nile cruise."
Origin is a luxury travel company based in Palo Alto, California, with regional experts around the world creating completely individual, personalized trips. Origin's mission is to deepen the traveler's experience through boundless personalization and unique connections. Origin uses the knowledge of human travel experts and then superpowers their trip curation with machine learning – all in one app. Origin has raised over $5 million in funding from top investors including Project A, Cavalry Ventures, and notable angels like David Rosenthal (cohost of Acquired), Brad Klingeberg (CAO of Daily Harvest and previously Stitch Fix), John Johnson (co-founder of Buzzfeed). Start planning on the Origin app or on the website. For information, visit www.origin.me.