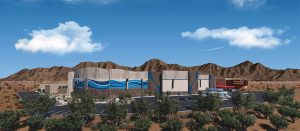 It holds more than 2,000,000 US gallons of water and spans over 200,000 square feet. There are over 30,000 animals and 500 different species in 50 exhibits. The aquarium offers an educational, interactive and entertaining experiences for guests of all ages.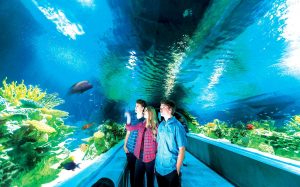 The aquarium offers a 3D movie, SeaTREK underwater ocean walking, and a Living Sea Carousel which takes guests through the Open Ocean, Sea Turtle, Sea Lion/Seal and Shark exhibits. Its features include 9 massive globe-shaped aquariums suspended from the lobby ceiling, a giant martini glass shaped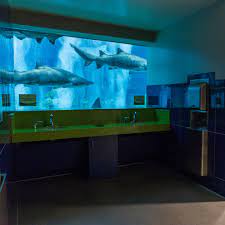 aquarium, and a submerged escalator allowing guests to descend deep into the ocean while surrounded by thousands of aquatic animals. The restrooms are notable for have viewing windows into the shark habitat.