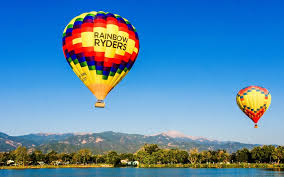 For an introductory preview of the scenic area, make a reservation to experience a hot air balloon ride, either sunrise or sunset, from Rainbow Ryders. Take in views of the Sonoran Desert while floating in the sky and sending greetings to earthbound folks below.  After landing, celebrate the flight with champagne and mimosas and a traditional toast. Then pilots present their passengers with a Rainbow Ryders flight certificate to commemorate this unique adventure.
Next on the bucket list should be a guided, off-road adventure around the awesome Apache Trail and the legendary Superstition Mountain Wilderness areas. It has been said that these off-road desert tours are "better than the Indiana Jones rides at Disneyland!" And the Apache Trail takes you on a journey through a spectacular showcase of nature flaunting its irresistible beauty with mighty canyons, jagged mountain peaks, steep summit ridges, and sparkling desert lakes. Join us as we explore this Wild West territory and step back in time. Tours from 1 to 4 hours.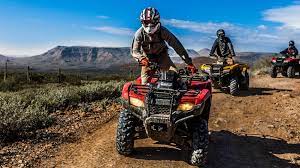 Want more adventure? Arizona Outdoor Fun has the largest fleet of ATVs and UTVs in the state and YOU are the driver in this adventure, which combines the thrill of off-roading with the convenience of having a guide lead the way. Get ready to grip the wheel and feel the thrill as you navigate winding mountain trails with twists and turns carved by centuries of flash floods. Learn about Arizona's history and wildlife, with some great points of interest along the way. Explore Native American ruins, cross the Agua Fria riverbed, visit the site of a former turquoise mine, or try your skills at our outdoor shooting range. Our NRA-certified instructors ensure you have fun and stay safe.
The Fort McDowell Yavapai Nation, located just east of Scottsdale, is a 950-member Native America tribe that calls central Arizona's upper Sonoran Desert home. The FMYN is committed to the expansion of tribal services and enterprises to meet the changing needs of its members, while preserving their traditional values. The Nation owns and operates a number of successful businesses including the We-Ko-Pa Resort & Conference Center, We-Ko-Pa Golf Club and Fort McDowell Adventures.
Scottsdale Center for the Performing Arts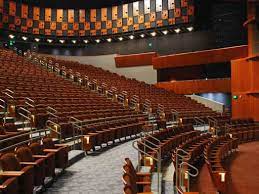 Since 1975, Scottsdale Center for the Performing Arts has provided a stage for a wide range of voices and perspectives, creating shared, inspiring experiences for the community that celebrates artistic excellence and cultural awareness. Today one of the premier performing-arts halls in the western United States, the Center presents a diverse season of dance, music, theater, comedy and film from around the world.
For overnight accommodations, resort rates drop as much as 60 percent in the summer months, providing the same luxury Scottsdale experience you'd find during peak season, at a much more affordable cost. Stay cool with happy hour by the pool, feel renewed in the wide-open space and sunshine of the Sonoran Desert, and find time for relaxation at one of Scottsdale's first-class spas. The resorts and indoor attractions know how to keep the kiddos busy, too!
This A-Z guide of all things summer in Scottsdale, ItsThatHot.com, offers everything your audience needs to plan a summer vacation – from the best rates to trip itinerary inspiration. For more information, visit www.ScottsdaleNativeTrails.com or contact Experience Scottsdale at 480-421-1004 or toll-free at 800-782-1117.
Other Scottsdale Attractions: