By Kathy Barnett
Managing Editor
Let me explain. I have been to several Mexican restaurants in search of just
the right ingredients to make up that topnotch special meal that can not be
matched anywhere else.
The Willard location won a Grand Restaurant Idol award in 2012 when the Ohio
Weekender (original publication) sponsored a contest by way of customer
votes and secret judge visits. Through the process of counting votes and
points by judges, participating dining establishments were eliminated one by
one until the last one standing was La Campesina.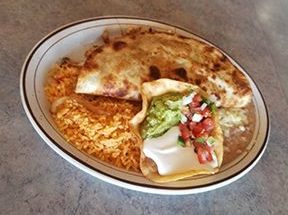 There is not one entrée on the menu that I have tried and not liked. I do
have a couple of favorites, however. I am a seafood lover; so when the new
item "Platillo Del Mar" was added to the menu, I was eager to try it. A
tilapia fillet and grilled shrimp is blended with sautéed broccoli, carrots,
and zucchini. It is then served over a bed of rice.  My other favorite is
the Taquito, offering a choice of shredded beef or chicken rolled into a
corn tortilla and fried. Yum!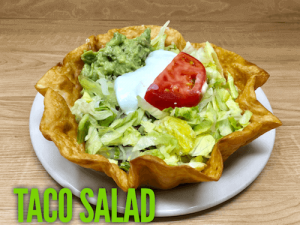 The most ordered in either location is the Chimichanga with rice and beans.
Another favorite is the Chory Pollo, grilled chicken strips topped with
chorizo sausage  and served with the ever-popular rice, beans, and cheese.
All meals are served with salsa and chips while making your choices from the
menu.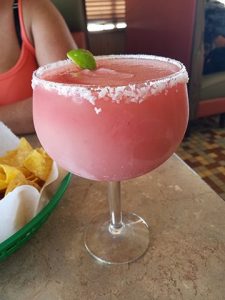 I've been told by many, the delicious taste of the food is why they return
to a restaurant. Others insist on top quality fast and courteous service.
The founder and owner, Maria DeLopaz takes pride in making sure you receive
both at all times at LaCampasina. She has the help of her son Juan and his
wife Christina in the restaurant. Now, with two locations – one in Willard
and and the other in Shelby, La Campesina Mexican restaurant is the perfect
place to eat the best Mexican food and have memorable moments added to the
mix.