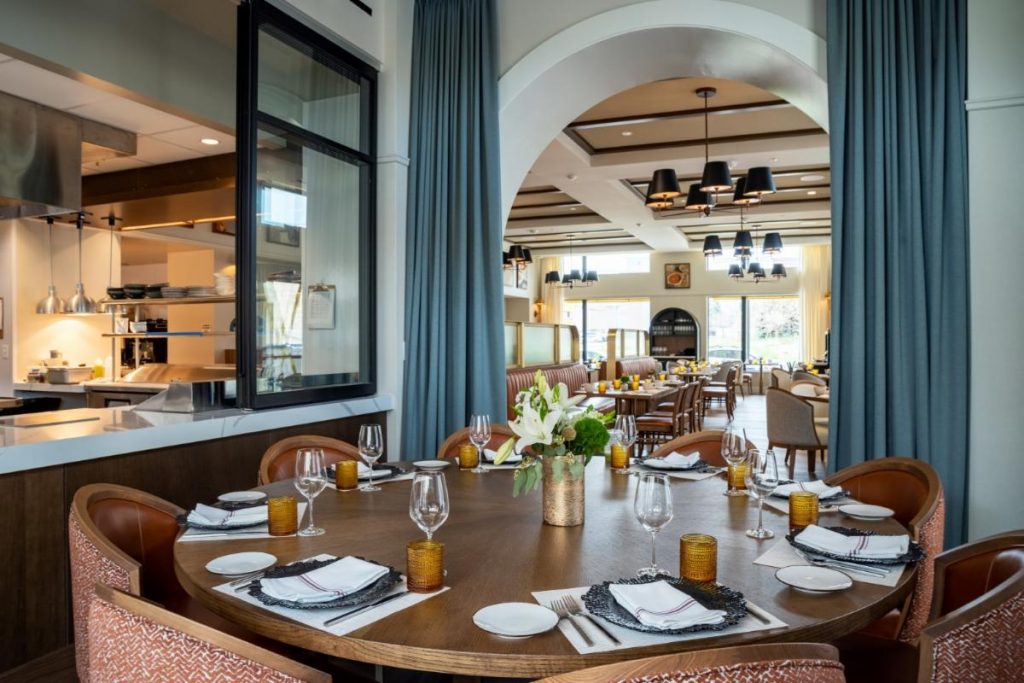 Within the graceful walls of The Benson Hotel lies a culinary haven that beckons with warmth and flavor – The Common Good. This restaurant is not just a place to dine. It was designed to serve as a community gathering space in a fast-changing city that has evolved into Colorado's biotech hub and a health and life sciences research center.
The 100-seat restaurant features an open kitchen, generous booth seating, expansive wall-to-wall windows, and a wraparound outdoor terrace for alfresco dining. A separate Lounge is designed with warm mahogany wood and brass accents, surrounded by rich teal paneled walls.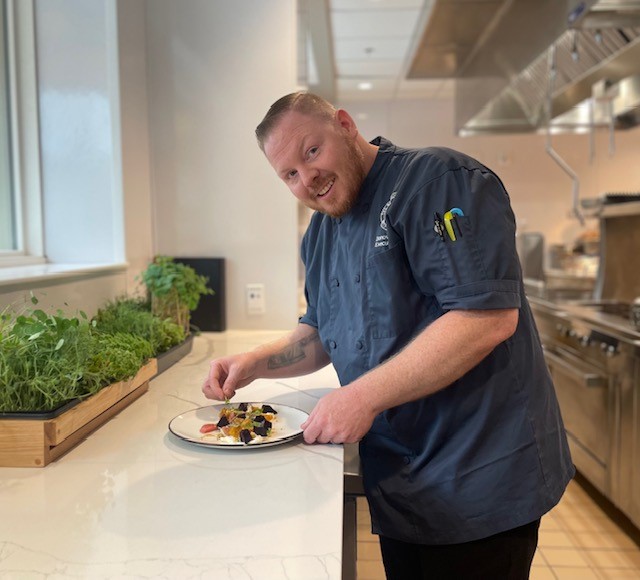 Led by the visionary Executive Chef Donovan Davis, a veteran of Four Seasons Hotels & Resorts, The Common Good brings the essence of the West to life with a menu that celebrates local ingredients and embraces global influences. Chef Davis, who fell in love with the atmosphere of the kitchen as a young teenager, has crafted a culinary experience that combines comfort food and innovative creations.
Chef Davis takes pride in his commitment to local sourcing, working closely with producers within a 10-mile radius to create seasonally-driven dishes. As you savor each bite, you'll experience the harmonious fusion of high-quality Colorad
Plan Your Journey to The Benson Hotel and The Common Good: